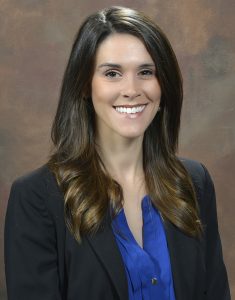 Director of Marketing Aubrey Hinkson was recently named to DTC Perspectives' 2016 Top Hospital Marketers of the Year list.
DTC Perspectives is the leading conference, training and publishing company for the consumer marketing of hospitals, pharmaceuticals and health care products.
The organization will honor the 10 winners at a live induction ceremony at Atlanta's Crowne Plaza Midtown during their national conference taking place June 14-15.
"We're proud to honor the accomplishments and creativity of each Top Marketer," said Bob Ehrlich, CEO, DTC Perspectives. "These individuals drive the industry forward, providing consumers with vital information on hospital services.