Augusta University's second annual Healthy Georgia Report has just been released, offering a snapshot of health in the Peach State as compared to neighboring states as well as the entire country. While Georgia's population shows improvement in some key health factors, researchers also found areas that could benefit from more awareness and public policy action.
Biplab Datta, PhD, assistant professor in the Institute of Public and Preventive Health and the Medical College of Georgia's Department of Population Health Sciences, collaborated with other IPPH faculty and staff to update the report and add new categories this year.
The goal of the report is to connect with lawmakers, community leaders and researchers, stimulate conversations about public health needs and promote action, such as greater community engagement, research for informing effective policies and appraisal of required funds.
"We need to make lawmakers aware of the public health situation in the state of Georgia," said Datta. "We hope this report will help identify areas that need policy attention. It can also play an important role in bridging the gap between researchers and policymakers."
Using 2021 data from the Behavioral Risk Factor Surveillance system, the National Survey of Children's Health, the American Community Survey and the Center for Disease Control and Prevention's COVID Data Tracker website, the report was compiled on numerous health topics.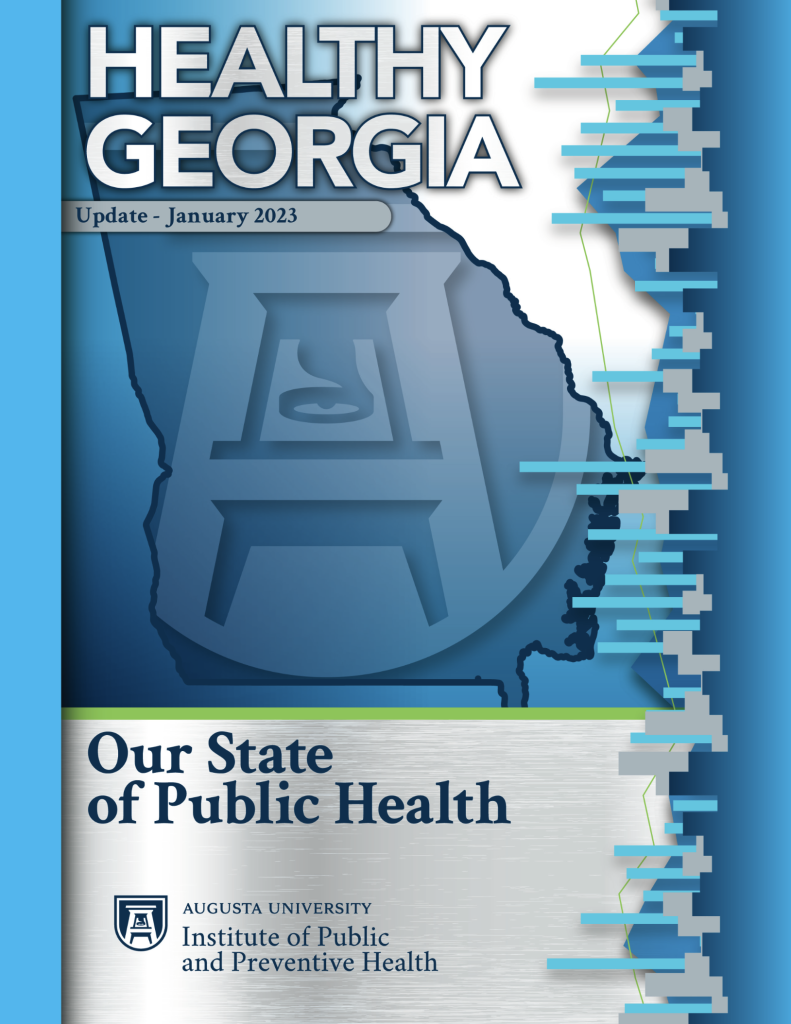 Some categories studied include high cholesterol, hypertension, obesity, arthritis, asthma, cancer, cardiovascular diseases, alcohol consumption, diabetes and more. It also broke down each category by age, sex, race, income level and other socioeconomic indicators to get a full representation of the data.
New to the study this year is an in-depth look at health insurance coverage, COVID-19 vaccinations, breastfeeding, child maltreatment and unmet health care needs of children.
Georgia ranks 49th in the nation when it comes to health insurance coverage. That was a surprise to Datta.
"I didn't expect the numbers to be that bad, but I think it also indicates the scope of work that we need to undertake to improve insurance coverage in Georgia," he said.
Another surprise was the low rate of flu vaccination in Georgia.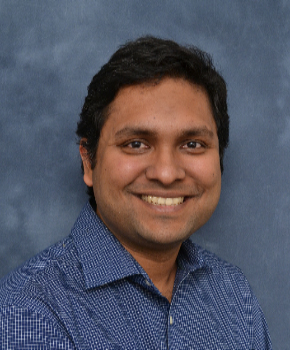 "We know there is a difference between whites and Blacks in the U.S. But when we look at and compare Black people in Georgia with Blacks in the rest of the southeastern states, we see the flu vaccination rate was significantly lower among Blacks in Georgia. This is an issue that warrants further research to understand the underlying causes of such disparity," said Datta.
As it was a year ago, hypertension remains a concern. There are several issues involved when talking about hypertension but there are also straightforward ways to improve the condition Datta said.
"I think one of the core components of hypertension control is just changing some behavioral stuff. If we just reduced the sodium content in our daily diet, if we do regular physical exercise for a certain amount of time that will significantly improve our hypertension management. Community-evel initiatives to make people aware of these things can make a real difference," said Datta.
Residents in Georgia are doing better in several areas such as obesity, cancer rates, asthma prevalence and depressive disorders. Datta said it's important to recognize these improvements so we can learn from them.
"We need to figure out where we are doing well and use that experience in areas where we are not doing so well. It will help us move toward the right direction."
He added it's important to always be looking for ways to evolve the study, and that includes adding new categories when enough data is available.
"We didn't cover sexually transmitted diseases in this year's report, which we would like to add when data will become available. We'd also like to add teenage pregnancy, maternal health issues, gun violence and opioid use," he said.