Georgia Regents University has again partnered several other entities to hold Augusta's Earth Day celebration, which promotes environmental responsibility and sustainable living initiatives, on Saturday, April 18.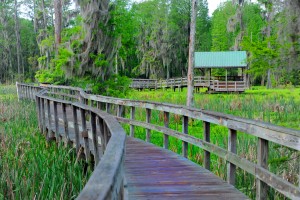 Held at Phinizy Swamp Nature Park, the event will feature live entertainment, local arts and crafts vendors, green and local business vendors and family activities. This is the second year GRU has served as a partner in the event, this time teaming up with Phinizy Center for Water Sciences, the City of Augusta and the Augusta Utilities Department.
The motto this year is "It's Your Turn to Take the Lead!" The event starts at 10 a.m. and runs until 4 p.m., rain or shine. There is no charge for admission.
City of Augusta Mayor Hardie Davis Jr., Mrs. Ricardo Azziz and Dr. Oscar Flite, Ph.D. are scheduled to give the welcome address at 11:45 a.m.
"Our mission, as well as the City of Augusta's, is to develop, promote and implement a responsible sustainability program incorporating all forms of environmental stewardship and practices to meet the needs of Georgia Regents University, the City of Augusta and Mother Earth," said Mario Enriquez, GRU Facilities Services Manager.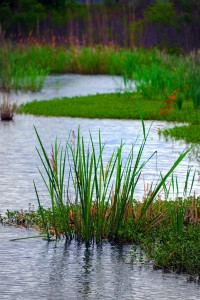 Exhibits and activities include a reptile exhibit, a birds of prey exhibit, guided hikes of Phinizy Swamp, face painting, yoga and tai-chi mini sessions, hoop dancing and Auggie & Kirby the Kangaroo mascots.
Live entertainers include The Henrys, Eryn Eubanks & The Family Fold and Southeastern Reptile Rescue.
On-site recycling will be available at the event for materials like old batteries, electronics, paper, plastic, metal, tires, glass and Styrofoam. GRU's own Green Team, an enterprise-wise sustainability committee, will collect used cell phones for recycling.
Phinizy Swamp Nature Park is located at 1858 Lock and Dam Road.