The Georgia Regents University Cancer Center today launched an initiative seeking to reduce the burden of cancer among minority and underserved populations in Georgia.
Within the cancer-Community Awareness Access Research and Education initiative, modules will be created to concentrate on one or more cancers that are either preventable or may be detected early enough to improve outcomes. Each module will use trained community health workers to deliver evidence-based, culturally appropriate cancer education.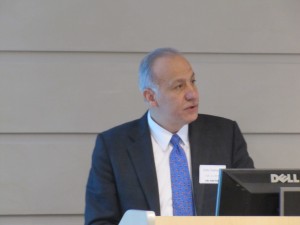 Short-term, c-CARE is designed to increase compliance with prevention and early detection recommendations and ensure access to needed services. The long-term goal is to reduce new cases and deaths from largely preventable cancers.
"Tremendous progress has been made in cancer prevention, early detection and treatment over the past few decades," said Dr. Samir Khleif, Director of the GRU Cancer Center and leader of the c-CARE initiative. "Unfortunately, the benefits of these advances are not being experienced equally throughout our population. By working collaboratively with churches, clinics, schools, and other trusted institutions to build cancer awareness, improve knowledge and expand access, c-CARE will help eliminate cancer disparities in the communities we serve."
Thanks to a three-year, $1.74 million grant from the Bristol-Myers Squibb Foundation, the GRU Cancer Center will focus its initial c-CARE implementation on reducing the burden of lung cancer in the Central Savannah River Area.  Lung cancer is particularly lethal, causing more deaths than any other cancer among men and women of all races and ethnicities throughout the nation.  The American Cancer Society estimates that 4,640 Georgians will die of lung cancer in 2015, more than the combined deaths from breast, colorectal, pancreatic and prostate cancers.
"We are pleased to partner with the GRU Cancer Center to reduce the burden of lung cancer among high disparity populations in the Central Savannah River Area through c-CARE, an innovative new model to enhance cancer awareness, prevention, care and supportive community services," said John Damonti, President of the Bristol-Myers Squibb Foundation.  "We are excited to learn what c-CARE interventions are most effective so they can be scaled to address lung cancer throughout Georgia and across the country."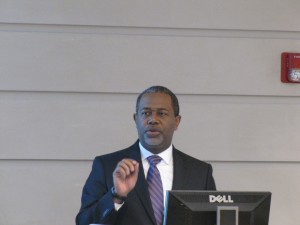 The c-CARE lung cancer module will initially be implemented at 12 sites in the CSRA, including African-American churches, community clinics, and the Salvation Army Kroc Center of Augusta.   Community health workers at those sites will be trained to present current information about lung cancer prevention, guidelines for early detection, and new treatment options. c-CARE participants will be assisted as needed to secure tobacco cessation and lung cancer screening services.  When disease is suspected or diagnosed, participants will be navigated to proper care in the community, including clinical trials.
"The Cancer Center has made c-CARE the cornerstone of our commitment to improve cancer outcomes in Georgia, particularly for low access populations," Khleif continued.  "Launching the lung cancer module in the CSRA with support from the Bristol-Myers Squibb Foundation is a great beginning. We will soon create c-CARE modules focused on breast, cervical, colorectal and other preventable cancers and expand c-CARE to reach more of Georgia's neediest residents."