Alison O'Keefe might seem like your average college student, but her journey to graduation has been more tumultuous than most could imagine.
On the surface, O'Keefe, an English major with a concentration in literature, is a quirky, goth-loving young woman with a never-ending supply of funky knee-high socks. But despite those playful aspects, there's more to O'Keefe than her punk-rock style and vivacious demeanor.
Almost overnight, O'Keefe went from a traditional college student to a nontraditional college student juggling life as caregiver. 
Her college journey started out like most students. She applied to Augusta University, received an acceptance letter and embarked on her collegiate journey eagerly with an open mind. 
"I actually applied to Augusta University to be close to mom," O'Keefe said. "My mom wanted me to stay close to home." 
With a high grade point average and titles in many university organizations like the Honors Program, O'Keefe seemed to breeze through her studies and acclimate to college life easily.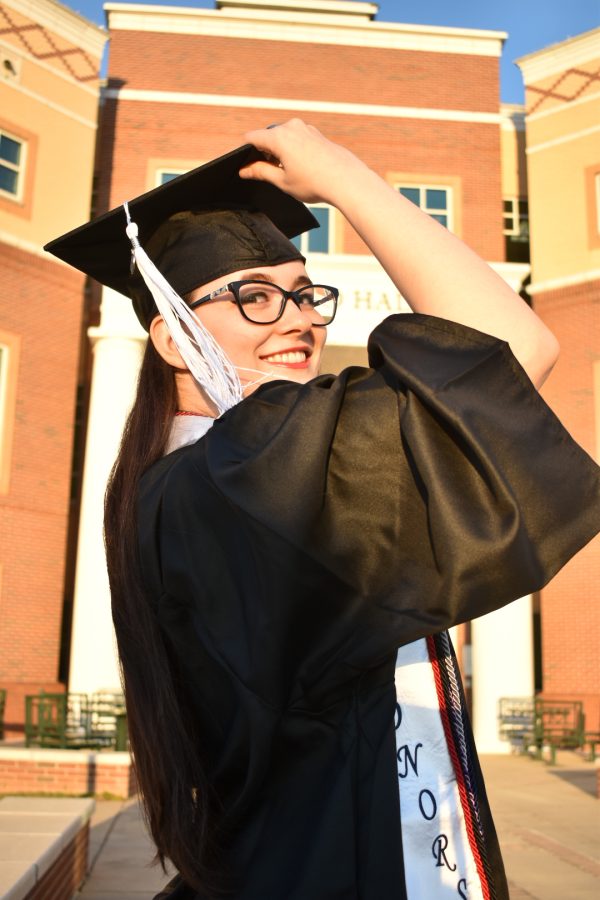 Ian Cyr, childhood friend and coworker, said, "She's always been very intelligent. I think Alison is a very driven person, and that was something that was very evident as a kid, too." 
But December 2019 would change her life forever. One day she noticed her mother's health was declining, and she suggested her mother visit a doctor for a wellness checkup. 
"In January of 2020, my mother finally agreed to go to the doctor because she couldn't take the pain anymore," O'Keefe said. "It was then that she was diagnosed with stage 3C colorectal cancer."  
In that moment, O'Keefe's life's trajectory changed. Her carefree college days ceased to exist. She now had to learn how to mother her mother.  
She said, "After the surgery, my mother was never the same. I found myself running all the errands, doing all the chores and taking care of my mom, who was almost completely incapacitated and needed a walker to walk the short distance from the house to my car." 
With a full class load, O'Keefe continued her college endeavors while suffering in silence. Then the pandemic struck the world.  
"It was a couple of months later that COVID-19 began to take hold. School shut down, which turned me into a nervous wreck," O'Keefe said. "Going to school was the only thing really keeping me grounded while Mom was sick because there, I could pretend like my life was normal, and now it was gone. I was either at home, at the store or in yet another doctor's office for yet another appointment." 
She hid her circumstances from her peers with what seemed like ease. However, behind all the good grades, accolades and perseverance was a young woman balancing her school load and caregiving for a mother battling cancer. 
"I stayed in my classes throughout all this, but my motivation and willingness to do my work plummeted dramatically," O'Keefe said. "The semester ending provided some relief, but it didn't last long. My mother's condition worsened and worsened, and she passed away on July 30, 2020, exactly one week after her 60th birthday."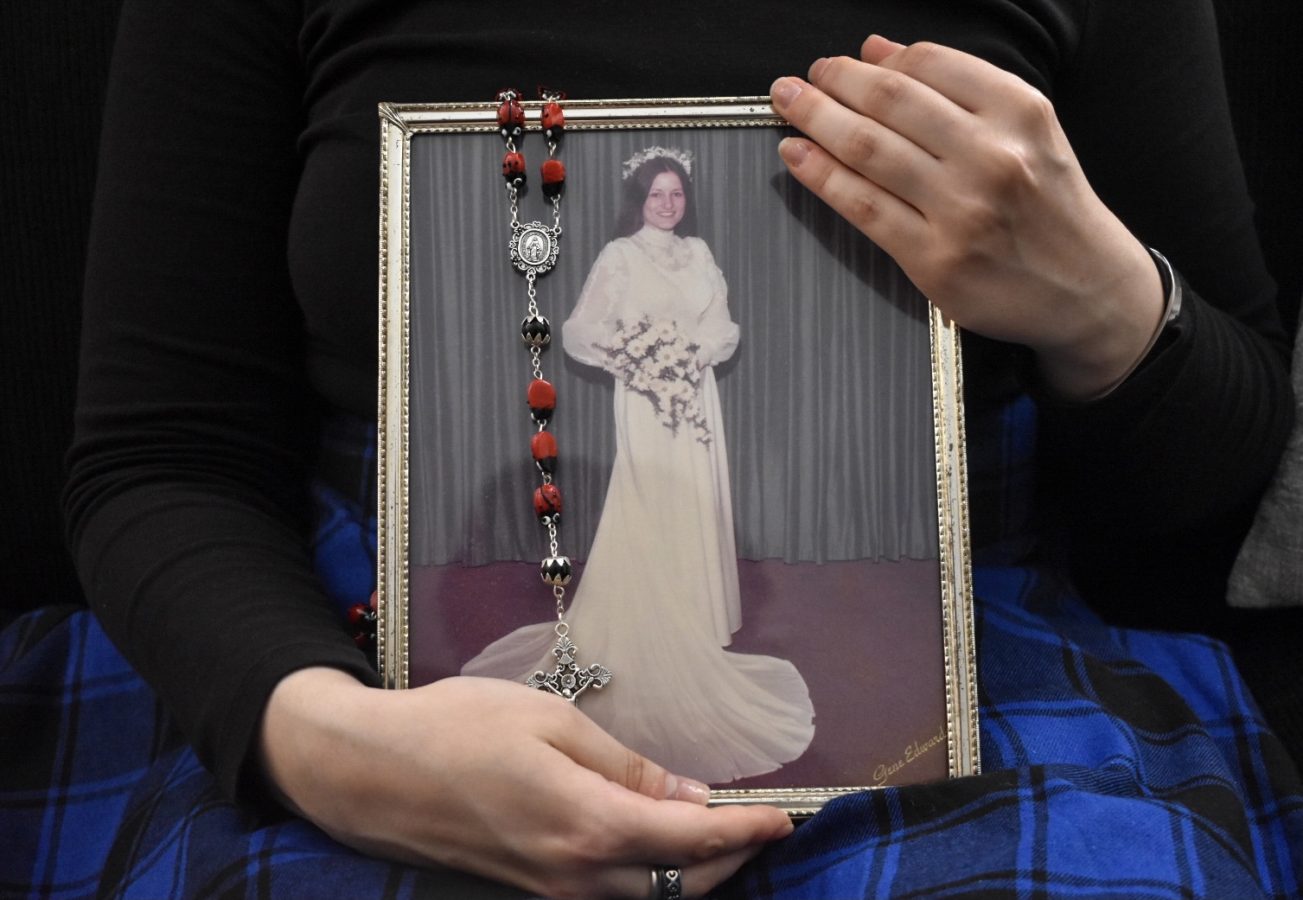 Despite having to say goodbye to her mother, O'Keefe didn't say goodbye to her dreams. She continued persevering in school and took a campus job in the Augusta University Writing Center as a writing consultant. 
Dr. Candis Bond, O'Keefe's former English professor and supervisor, said, "Having Alison in class is fantastic because she elevates the level of discussion and challenges everyone to think critically. She has exceptional close reading and analytical skills; she notices every tiny detail and has a keen sense of why certain details may be more significant than others." 
O'Keefe is graduating with a GPA of 3.85, academic honors, as a member of the English Honors Society (Sigma Tau Delta) and as recipient of the 2021 Distinction of Excellence in Research Award. While her story includes heartache, O'Keefe's perseverance can inspire others to keep going even when it feels impossible. 
Reflecting on graduation, she said, "It feels pretty surreal. I still am trying to comprehend that it's real! It's emotional for me because I had no idea that I'd be graduating from college without my mom in the audience." 
O'Keefe plans to continue her education by pursuing her master's degree in education to become a high school English teacher. 
"I'm really passionate about education, and I remember how influential my high school teachers were in my educational decisions," she said. "That's why I think it would be a good career option for me." 
Though O'Keefe's mother is no longer with her physically, she feels like her mother's spirit drives her on. 
"I knew that she would never want me to give up," O'Keefe said. "She was my biggest cheerleader and celebrated everything that I achieved — the last thing she would've wanted me to do is give up on my education. Whenever I'd have thoughts of giving up, I'd remind myself of that." 
Augusta University's Fall 2021 Commencement will be at 2 p.m. Friday, Dec. 10 at the James Brown Arena.

W

atch 

ceremony

via livestream

.