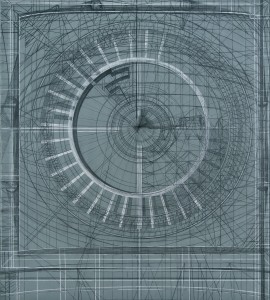 Cheryl Goldsleger, whose art is exhibited throughout the United States and internationally, has been appointed Georgia Regents University's Morris Eminent Scholar in Art.
Goldsleger's drawings and paintings are featured in the collections of the Museum of Modern Art in New York, the High Museum in Atlanta, the Tel Aviv Museum of Art and other important public and private collections.
Her awards include two National Endowment for the Arts Artist Fellowships, a Southeastern Center for Contemporary Art Fellowship, a residency at the La Napoule Foundation in southern France and a US/France exchange fellowship at the Cite Internationale des Arts in Paris.
Her work has also been discussed in an extensive list of publications including Art in America, Artforum, Art News and The New York Observer.
"It is a great honor for me to have been named the Morris Eminent Scholar in Art," said Goldsleger. "Georgia Regents University and the Morris Museum of Art are highly distinguished institutions and being affiliated with them as the Morris Eminent Scholar is a wonderful, unique opportunity."
Goldsleger is known for her elegant encaustic paintings. Her commissioned mosaic, "Crossroads," can be seen at the Hartsfield-Jackson International Airport in Atlanta, Georgia.
In 2013, she created a series of paintings, drawings, sculpture, and a series of six videos for The National Academy of Sciences in Washington, D.C. The videos, based on medicine, engineering, mathematics, physics, astronomy, and nature, were created as a virtual companion piece to the exhibition.
Goldsleger earned her Master of Fine Arts from Washington University in St. Louis in 1975. Prior to that, she attended Temple University's Tyler School of Art in Rome, and received her Bachelor in Fine Arts from the Philadelphia College of Art in 1973. Goldsleger has lived in Athens, Georgia since 1977. She taught previously at Georgia State University, Georgia Piedmont College and Western Carolina University.
"My creative research engages a spectrum of ideas that mesh with the humanities, the sciences and the medical research priorities of GRU," she said. "I am excited and looking forward to getting involved with students, the university community at-large, the Morris Museum and the greater Augusta arts community in this position."
For more information about Cheryl Goldsleger, please visit her website, www.cherylgoldsleger.com.
To watch the National Academy of Sciences video regarding medicine, click here.
To view a gallery of Goldsleger's work, click here.