Augusta University alumnus Christopher Neil Davenport, known as C. Neil Davenport in his entertainment industry career, got his start right here in Augusta.
A former student of Matthew Buzzell, professor in Pamplin College of Arts, Humanities, and Social Sciences, Davenport was a theater kid during his time at AU, when the theater program was under the Department of Communication.
Davenport received his Bachelor of Arts in Communication with a minor in theater in 2016. Using his theater background to work in locations across the country, including Los Angeles, New York, North Carolina and Texas, Davenport started out acting in features, television shows and commercials. He soon fell in love with the idea of writing and decided screenwriting was what he was meant to do.
"Being able to work with a collection of other highly creative people, and just learning from them and through their experience, because at the end of the day, film, I believe, is a commutative endeavor. It's a tribe," Davenport said.
Davenport dedicated the time and effort to become a screenwriter. Some of the more notable recent projects he worked on are Camp Hideout (2022) and Bryn Gets A Life (2021).
He went back to school to pursue his Master of Fine Arts in Screenwriting from the University of North Carolina School of the Arts in May 2023 to further his skill set, taking the advice from one of his other mentors, Jeff Gomez, a writer and transmedia producer.
"You have to become unstoppable in your pursuit of getting produced or published," Davenport said. "And he's absolutely right, no one's going to give it to you. You have to go out there and earn it however you need to earn it."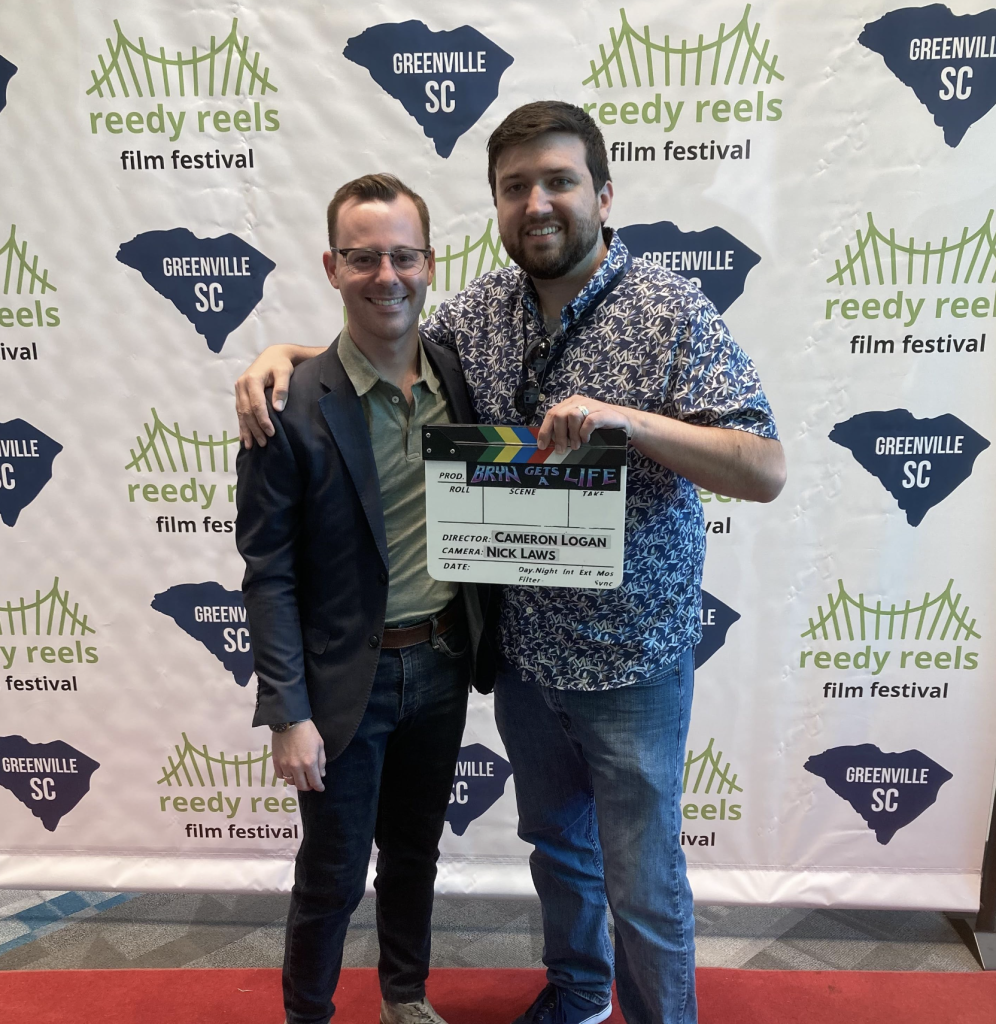 The road has not always been easy for Davenport, he said. He has made a point of putting himself out there in many different entertainment scenes and traveling to find opportunities. His mentors, Augusta University's Buzzell and the late film director Peter Werner, offered advice and provided guidance, in addition to giving moral and emotional support to Davenport throughout his journey.
"Neil was an exceptional student while at AU. He is driven, earnest and goal-oriented. It is no surprise that Neil has excelled in his pursuit of an MFA and in his creative and professional endeavors," said Buzzell.
Davenport is now in the process of writing a survival guide for emerging filmmakers and artists. Buzzell has also invited Davenport to speak to his classes this fall semester to talk about his journey in the industry and pass down his experience and advice to current students.
"There are elements of the industry that you cannot understand or be aware of until you are in the industry," Davenport said.
The work never stops, he added. Davenport will be working with the Austin Film Festival this fall as he continues to work with Called Higher Studios and other notable filmmakers in Los Angeles, New York and Tennessee.
He has more projects in the works, such as a faith-based feature film about football, All In, a true crime period novel adaptation, Eight Years, and a short arthouse horror film, Vultures, which he hopes will garner attention in the 2024 Academy Awards season.
Check out more of Davenport's work.