by Giovanna Fabbri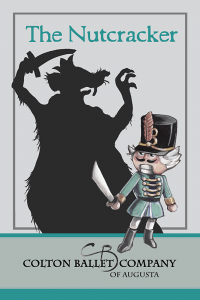 For eleven years, Jacquelyn McKinney was the protagonist of many classical ballet performances. Now, thanks to the skills she learned at Augusta University, she plays a principal role behind the scenes.
McKinney decided she would be a professional classical ballerina at the age of 9. After high school, she pursued a fine arts degree at Columbia College and moved to South Carolina. There, she met the director of Colton Ballet Company, previously Dance Augusta, and became a professional dancer by the age of 19.
"It was the time of my life," she said of her 11 years as a full-time dancer with the Colton Ballet. "Being on the stage gives you the joy, the excitement and the passion for life unlike anything else."
However, she knew her career as a ballerina wouldn't last forever, so she decided to take a break from dancing and apply to nursing school at Augusta University.
"I planned out everything, and I'm really blessed it worked out", she said.
After finishing nursing school, she missed ballet so much that she went back to the company. For five years she was a flurry of movement, performing as a ballerina, working full time at the Emergency Room of Augusta University Medical Center, raising her three kids and working on her master's degree.
"The discipline I learned from dancing made everything possible for me," she said.
After she finished her master's and became a nurse practitioner at Augusta University Sports Medicine, she finally quit dancing.
"The focus isn't on me anymore," she said. "My roles are behind the scenes now."
For the second year, she is providing orthopedic services for the same ballet she used to be the protagonist in: The Nutcracker.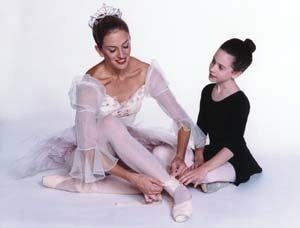 "Last year I was actually in the first act as one of the characters, and then I would care for the dancers' injuries after I came offstage," she said. "But this year, especially because my daughter is performing, I decided that I would volunteer to help the soldiers as well as work behind the scenes."
For her, The Nutcracker is definitely an amazing show for all ages.
"It's such a magical part of the holiday."
The Imperial Theatre in downtown Augusta will host the Colton Ballet Company's production of The Nutcracker, staged after the New York City Ballet's Balanchine version, on Nov. 25 at 7 p.m. and at 1 and 4 p.m. on Nov. 26 and Nov. 27.
Augusta University employees and students can receive a 15 percent discount by showing their IDs at the box office.
Contact the Imperial Theatre Box Office at 706-722-8341. Learn more at the Imperial Theatre  and The Colton Ballet Company.