High school is hard. Figuring out who you are, where you want to go to college, what you want to do with your life. But for Daon Drisdom, these were the least of his high school worries.
During that time, his grandfather – the family patriarch and the man who raised him – passed away. While mourning the man who was essentially a father to him, Drisdom realized his family expected him to take on the role of patriarch.
A young man who always envisioned a career in music, Drisdom was now faced with a choice. Follow his dreams or pursue a career that would allow him to support his family. It didn't seem like he could do both.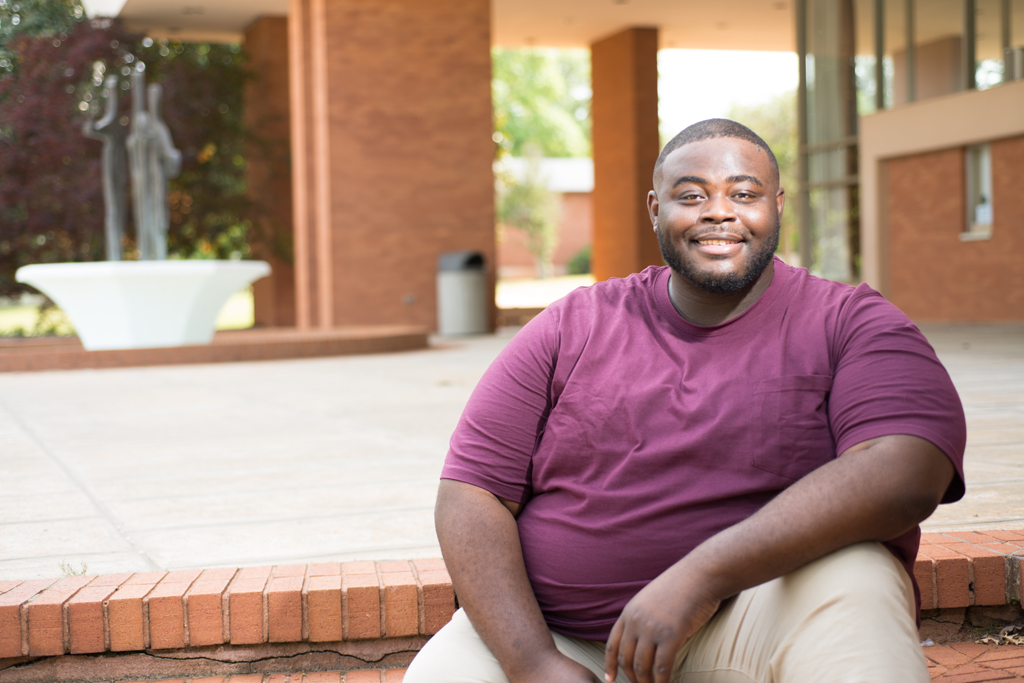 So, in August 2011, Drisdom began his freshman year at East Georgia State College. A math major, he decided to prepare for a future as an engineer.
It didn't take long for Drisdom to realize that his heart wasn't in math or engineering. Soon he was not doing well in school and struggled to find happiness in his classes and other activities.
Thankfully, a freshman seminar provided a moment of clarification.
"A string quartet played at one of my seminar classes, and I really enjoyed it," Drisdom said. "After the performance, the musicians talked about their love for music, their career paths and how much joy they got from being a musician."
The performance reminded Drisdom of his dream to study music and pursue a career as a musician. He decided it was time to make that dream a reality.
"I remembered that in my high school choir there was a student teacher from the Department of Music at Augusta University," he said. "That teacher brought two professors from the department to our class."
Drisdom called one of those professors and expressed his desire to transfer to Augusta University and study music. He was offered an audition that day.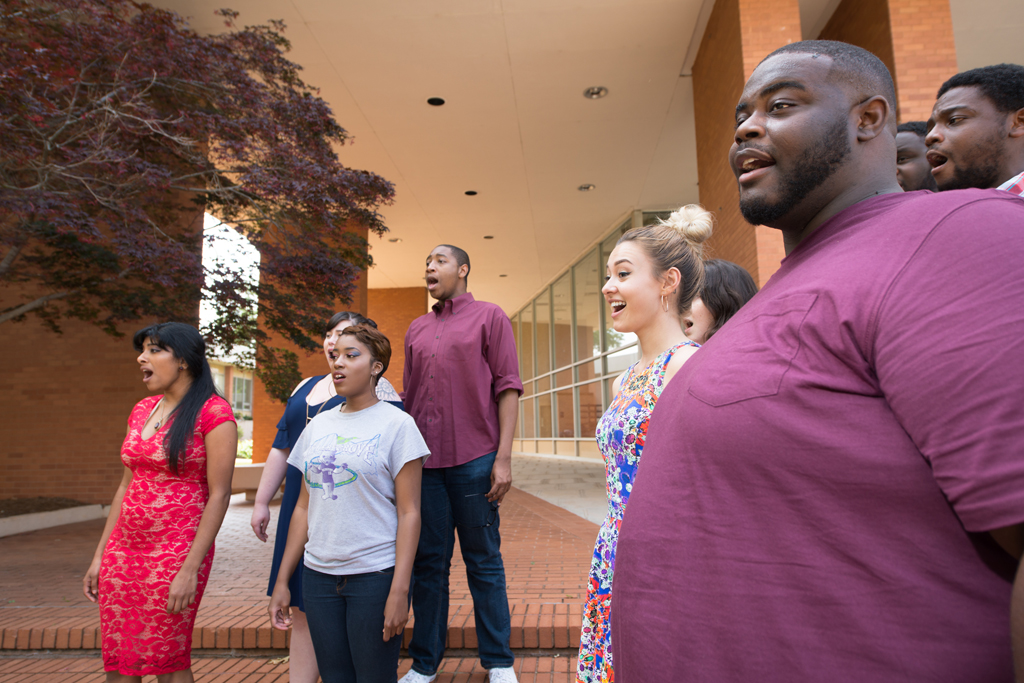 So, Drisdom left campus as soon as his classes finished and drove 70 miles to Augusta University. He had nothing prepared for the audition.
"I knew I could sing, and I knew I could sight read," he said. "So, I sang for my audition. They accepted me that day and gave me access to a scholarship. That started my time at Augusta University. I became a voice major."
Transferring to Augusta University wasn't easy for Drisdom, though. Struggling with depression, still missing his grandfather and feeling pressure from his family who weren't understanding of Drisdom's passion for music, he felt overwhelmed. Life had placed on him a set of new and frustrating pressures.
"My grandfather was a police officer, my family's ultimate provider and basically my dad," Drisdom said. "He passed away, and I felt like my family was looking towards me to fill that role. I wasn't ready for that, though."
In this midst of his struggles, Drisdom found it hard to fully commit to school. He was working three jobs to pay bills and living on his own, and keeping school a priority proved difficult. Eventually, his grades reflected that struggle.
"For two or three years it was like pumping and priming a lawnmower that wouldn't start," he said.
Eventually, when Drisdom realized he couldn't take it anymore, he reached out to his professors and shared his struggle with depression. That very day, they walked him to Student Counseling & Psychological Services.
Almost immediately, his outlook changed.
"Having someone to talk to was so helpful," he said. "Seeing that someone cared and hearing someone tell me that they wanted to see me succeed gave me the push I needed."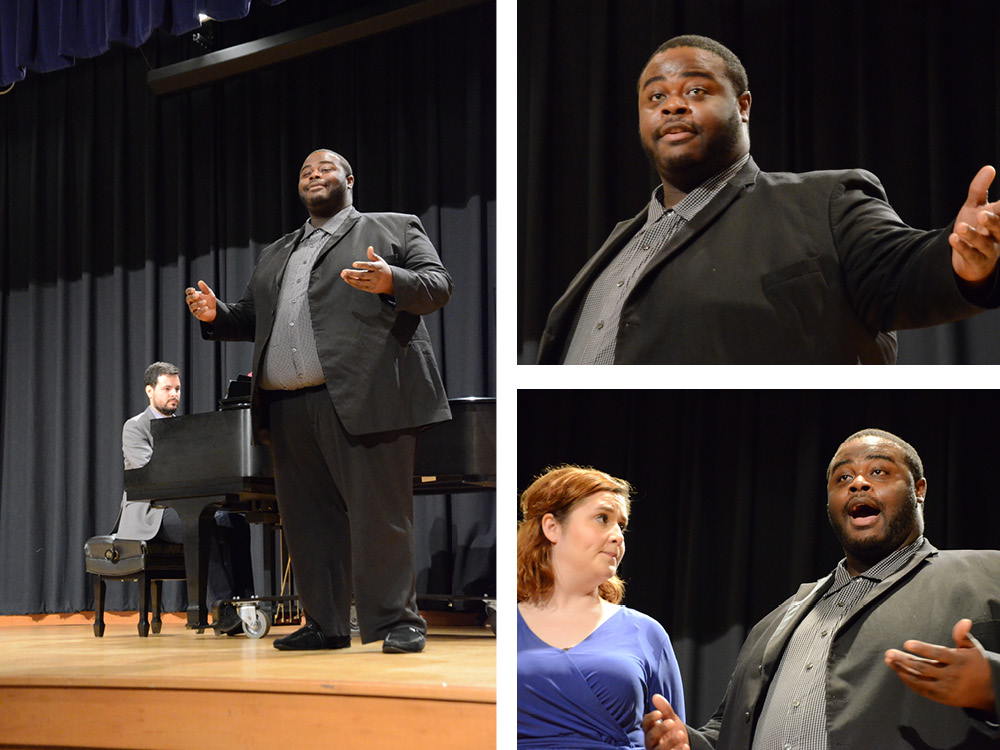 One of those professors was Tonya Currier, former director of the American Opera and Musical Theater program at Augusta University. Students in the Department of Music have the opportunity to take one-on-one voice lessons with professors. Because of this, Currier and Drisdom had formed a relationship, and she had noticed Drisdom's struggles and wanted to help.
"He was always struggling," she said. "He struggled to understand how to make his instrument work, but he also struggled due to the things he was dealing with outside of the classroom. There were times when he wasn't able to take advantage of an opportunity due to finances, but he was open enough to accept help and humble enough that people wanted to help him. He was like a part of the family, and still is like a member of my family. My dogs love him, my husband cares deeply for him. We want him to be successful. Anything I could to do help him, I tried to do."
Drisdom began to improve as a student. His GPA rose, and his relationship with his family grew more comfortable.
"They are so supportive," he said. "They were always supportive but struggled to adjust from seeing me as an engineer to a musician."
He began to dream of a career as a singer on the main stage.  For Drisdom, this dream and his voice were always constants.
"Even when I was depressed and going through tough times, I always believed in my gift," he said. "Even now, all I really have is my gift. I know God blessed me with a gift and wouldn't have given me that gift if I was supposed to be doing something else."
The closer Drisdom got to graduation, the more determined he became to live this dream. To do so, he would need to study at the right school under the right teacher, but he worried his grades would hold him back.
"One day, I decided to just try and apply at the New England Conservatory in Boston, one of the oldest music conservatories in America," he said. "I thought it would never work but decided to try. I remember saying to myself, 'if I can get an audition then I can seal the deal.'"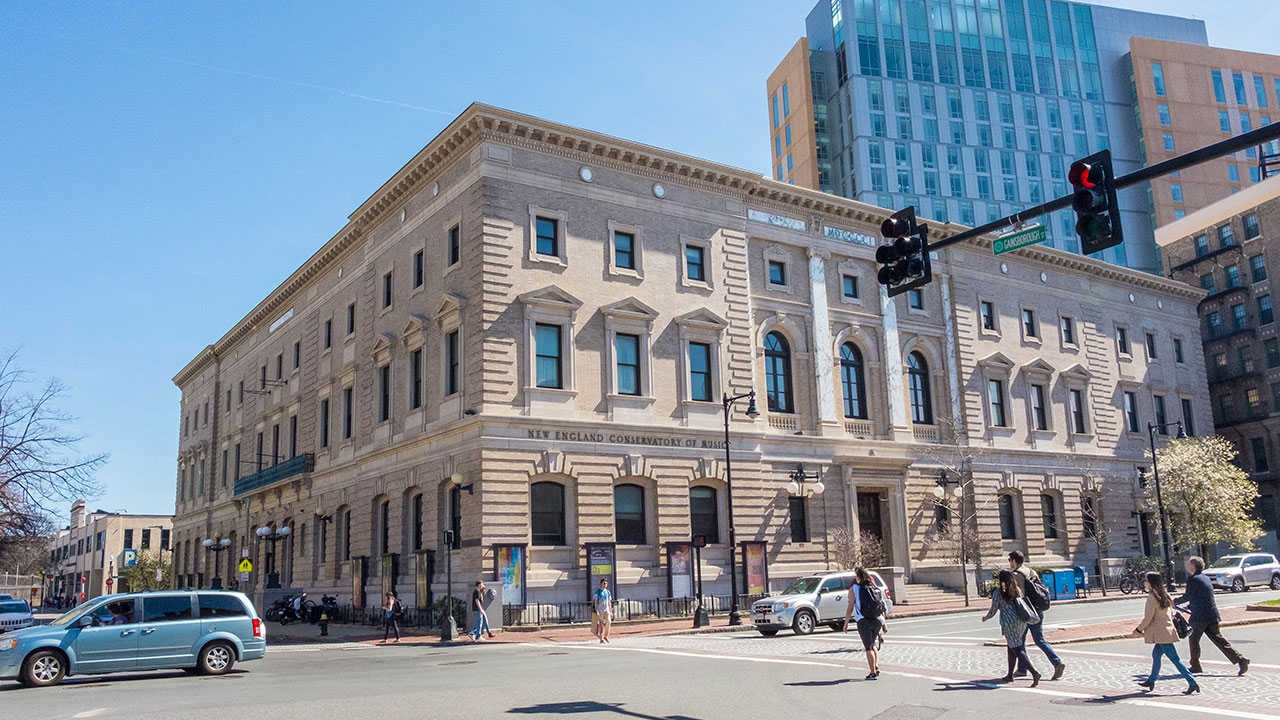 The conservatory selected Drisdom for a live audition, so he flew to Boston and performed for the admissions committee.
He was nervous but confident in his abilities.
"I did what I knew I could do and what I knew I had been trained to do by my professors," he said. "I was at a better place mentally and knew I could do it."
After the audition, Drisdom didn't have to wait long to learn his fate. He ran into the teacher he most hoped to study under. She shared some news that shocked Drisdom.
"She told me that she spoke with the other professors after my audition," he said. "They gave me high scores which meant I would receive a better scholarship offer. She told me I was accepted."
In August, Drisdom flew to Boston where he will spend the next two years studying vocal performance and opera. When he's done, he plans to pursue a career in music performance.
"His future looks very bright," Currier said. "He's doing well. He's excited."
The journey from engineer to musician wasn't easy, but for Drisdom, it was an opportunity to push the boundaries of his college education.
"I'm so thankful for my time at Augusta University," he said. "Through the time I was depressed, my professors stuck it out with me every step of the way. They saw my potential when I couldn't see it. They pushed me to be better and to keep moving forward."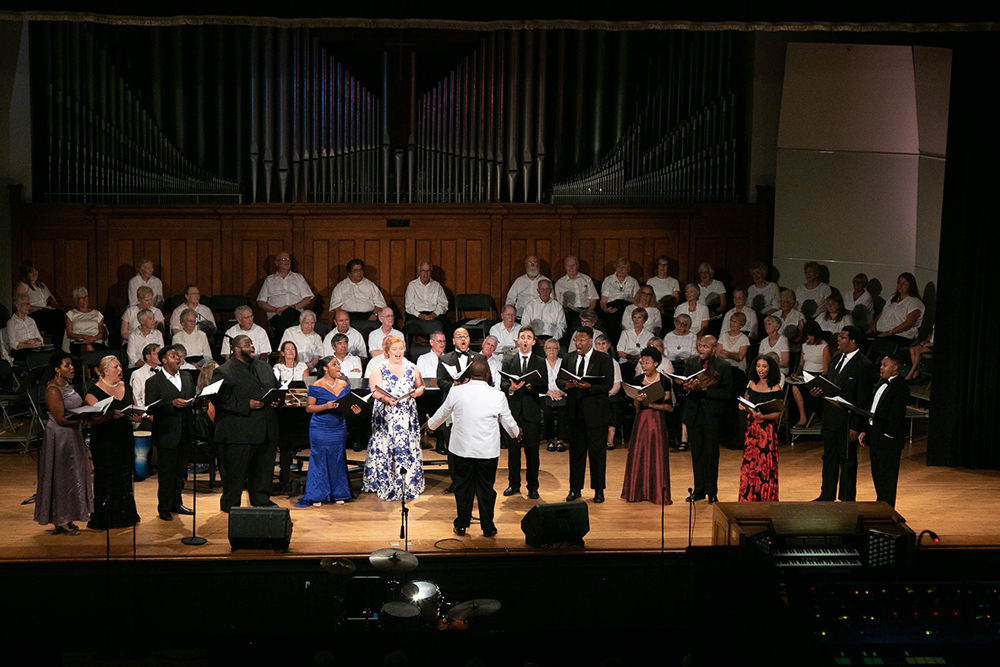 Showcasing Brilliance
How the ability to read music is rooted in math
From the outside, it might seem that math and music couldn't be more opposite. But a closer look reveals more similarities than differences.
The ability to read music is rooted in math. Sheet music is separated into measures and each measure has beats. This communicates the timing of the music to the musician. The time signature of music is similar to a fraction, so a musician must understand the value of the time signature to correctly perform the music.
The use of patterns is another connection between the two subjects. In music, a chorus repeats throughout a song. Mathematicians depend on patterns to predict outcomes.
Perhaps the reason Daon Drisdom could make the switch from math to music lies in both this relationship and in something called the "design process."
The design process is the process of thinking and solving a problem, said Dr. Ashley Gess, assistant professor of STEAM education in the Department of Teaching and Leading. It's a creation process where a person identifies a problem and then researches, questions, wonders and considers the problem from different angles.
This process is the same, whether the subject is math or music. It's the outcome that's different.
"The student is making learning visible whether it's math or music," Gess said. "Math is logical, and mathematicians love that math works. All these different parts come together and solve something. It's satisfying. But isn't that the same thing that happens with orchestration in music? Yet, you put your heart and soul into both. It's just different outcomes."
Gess believes it's the goal of the instructor to empower the learner through the design process, regardless of the outcome.
"An Integrative  STEAM/STEM approach to education allows students to design and work out their problems in either engineering or artistic design," she said. "They're making their learning visible. Every student has different facets that showcase their brilliance. This process allows that brilliance to shine. In this case, in both math and music."