Augusta University Dining and Sodexo have brought a new healthy food location to the Summerville Campus. Freshens Fresh Food Kitchen has opened in the Summerville Food Court in the Jaguar Student Activities Center.
The menu features smoothies, salads, rice bowls, wraps and flatbread sandwiches. Freshens is an Atlanta-based company that promotes "food with a purpose," which is their commitment to provide guests better choices through responsible sourcing of ingredients. Guests can choose from a variety of ingredients to create vegetarian, gluten-free and vegan options.
All major credit cards and cash are accepted. Students on the Weekly 10, Weekly 15, or Weekly 19 meal plans may use meal equivalency once per day during the lunch period at Freshens Fresh Food Kitchen.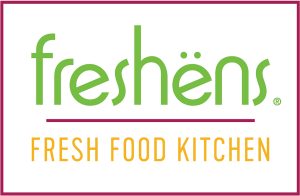 Freshens Fresh Food Kitchen hours are 10:30 a.m. to 5 p.m. Monday through Thursday and 10:30 a.m. to 2 p.m. on Fridays.
Freshens smoothies are also available in the morning at the Starbucks located adjacent to the Freshens Fresh Food Kitchen.