AUGUSTA, Ga. – Dairy Queen and DQ Grill & Chill locations across the nation will kick off the brand's 75th anniversary by giving away ice cream and raising funds for Children's Miracle Network Hospitals. For its 75th "Fanniversary," DQ fans will be offered a free small vanilla soft-serve cone today, March 16, the 75th day of the calendar year.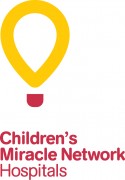 DQ stores also will collect donations to help save and improve the lives of pediatric patients treated at the 170 CMN Hospitals across the U.S. and Canada. Over the last 30 years, the Dairy Queen system has raised more than $100 million through CMN events, and all local proceeds will go directly to Children's Hospital of Georgia, the local CMN hospital.
DQ officials say the free cone day provides a way to say thank you to fans for their patronage, and it's the perfect opportunity for families and friends to support their local children's hospital. Participating area stores include all five Augusta locations, as well as DQs in Thomson, Louisville, Millen, Swainsboro, and Waynesboro.
For more information about the Dairy Queen system, visit DairyQueen.com. Connect with the DQ system on Twitter using #LOVEmyDQ and at twitter.com/dairyqueen. Visit the DQ Facebook fan page, which has more than 9.8 million friends, and become a friend at facebook.com/dairyqueen.
The 154-bed not-for-profit CHOG is the second largest children's hospital in the state, providing the highest level of pediatric critical care and neonatal intensive care, as well as a wide range of general and complex health care for children. Visit facebook.com/GAChildrens or follow on Twitter at twitter.com/GAChildrens