Freshman Beau Hanna has experienced life as a professional ballplayer and, for now, his passion for the game remains at the college level
After being drafted by the Boston Red Sox in June of 2017, catcher Beau Hanna quickly packed his bags and headed down to Fort Myers, Florida, to play in the Gulf Coast League.
At the time, Hanna was 18 years old and he had just graduated from Winder-Barrow High School located in the close-knit town of Winder, Georgia.
Only days after receiving his high school diploma, he was signing a contract with the Red Sox to become a minor league baseball player.
The experience was incredible, but also a little overwhelming, Hanna said.
"It was really cool meeting the big-league guys. I mean, I would have breakfast with Dustin Pedroia," Hanna said, referring to the four-time All-Star and American League Most Valuable Player winner. "I couldn't help but think, 'This is a pretty surreal moment here.' It was wild."
But, even though Fort Myers was filled with beautiful beaches and endless opportunities for incredible fishing, Hanna missed his hometown in Georgia.
"It was just hard being alone and away from my family because I was really young," said Hanna, who is now 20. "It was definitely a great experience and I wouldn't trade it for the world or do anything differently because I got to learn a lot about myself. I learned that I wasn't mature enough for all of that yet. I needed some more maturity to get through that process."
While playing in the Gulf Coast League, an injury in the beginning of the 2017 season also caused Hanna to rethink his future.
"It happened in my first full game that I was starting," Hanna said, smiling and shaking his head. "I broke my hand behind the plate. And I honestly didn't know that it was broken. But I broke it in the first inning on a blocked ball. By the fourth inning I was like, 'I don't think my hand looks right.'"
As soon as the Red Sox trainers examined his hand, they knew he needed to get an X-ray.
"The trainers looked at me and they immediately said, 'That's probably broken,'" Hanna said. "So I went and got X-rays done and, yep, they were right. It was definitely broken."
However, looking back, Hanna said his hand wasn't the only thing broken.
So was his spirit.
"I lost all of my baseball enthusiasm," Hanna said. "It was really tough because I grew up loving absolutely everything about baseball."
Hanna realized it was time to consider other options.
Although he is currently still under contract with the Red Sox, Hanna began talking to two longtime friends and former teammates from Winder-Barrow High School, who were both playing baseball for Augusta University.
"Trent Maddox, who is our second baseman, and Skylor Murphy, our outfielder, came to Augusta University first," said Hanna, who is now a freshman majoring in special education in the College of Education at Augusta University. "I had heard a lot of good things from them about Augusta. So I decided to come down here and I met with Coach (Chris) Howell and I loved him. He was open and really talked personally to me. I was immediately hooked and the rest is history."
Since joining Augusta University's baseball team this year, Hanna has already made quite an impact.
During the first series of the season against Mars Hill in early February, Hanna was named the Peach Belt Conference Freshman of the Week after hitting .583 and thrilling fans with three home runs to begin his college career with Augusta University.
Not only is Hanna's hand fully recovered, but he is happy once again on the baseball field, said Augusta University Baseball Coach Chris Howell.
"It's a very unique situation with him," Howell said, explaining that Hanna is choosing to come to Augusta University while he is still under contract with the Red Sox. "I don't know if there are any other programs across the country that are getting the benefit of his kind of story like Augusta University. It's pretty neat."
As soon as Howell met with Hanna and his parents, he knew Augusta University could offer this talented athlete an environment that would rekindle his love of the game.
"One of the first things Beau said was, 'I want to be part of a team. I want to get back to the family atmosphere and I want to get back to having fun playing baseball,'" Howell said. "You could see how much he wanted to enjoy baseball again."
Howell knew exactly what Hanna was going through.
After graduating from the University of Tennessee and helping the Vols advance to the 2005 College World Series, Howell pitched two years professionally for the Los Angeles Angels of Anaheim organization.
Being a professional ballplayer is very different from playing college baseball, Howell said.
"Professional baseball is not about a team. It's an individual game when you get up there and play ball for money," Howell said. "When Beau began playing professionally, he was young and there were a lot of older guys there, so it's a tough situation for someone right out of high school."
Through that experience with the Red Sox, Howell said Hanna has clearly grown and become a much stronger individual.
"Beau has been a great asset to our team because of his maturity," Howell said. "And we've been able to show him that we are a tight-knit group of guys who play hard and we're a family."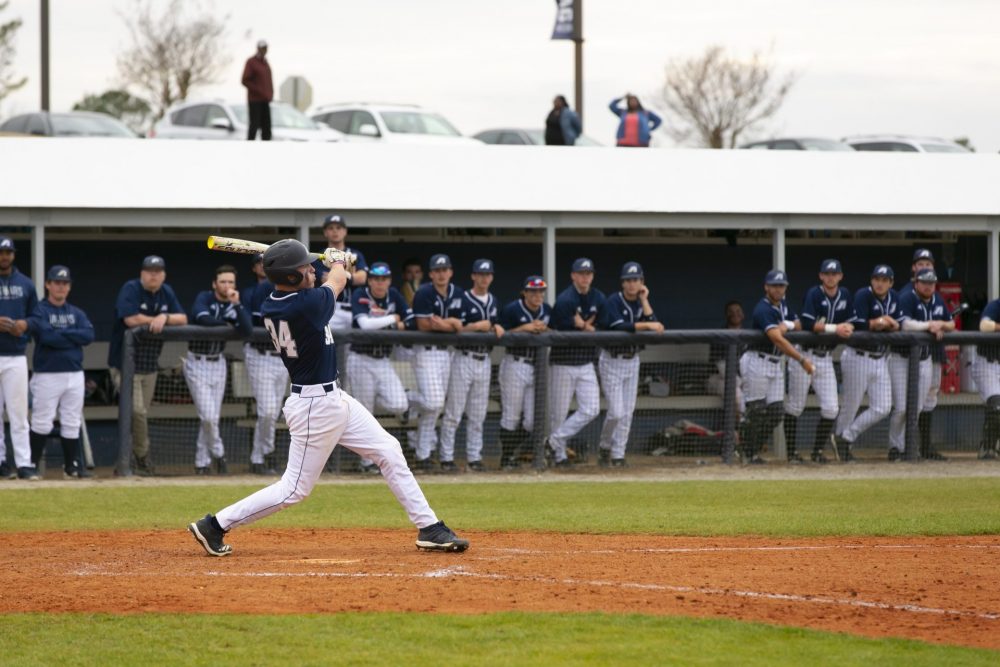 Over the past several months, Howell said it is obvious that Hanna has a renewed love for baseball.
"When you see smiles on the baseball field, that is what it's about," Howell said. "He seems to be really enjoying himself again. And he's a great kid. He's great on and off the field because he's a true leader."
While Hanna is enjoying playing baseball for the Jaguars, he is also thrilled to be back in school pursuing a degree in special education.
"My mom teaches special education in high school and I love helping her kids grow and learn," Hanna said. "Many times, my mom would ask me, 'Will you come up here and wear your Red Sox uniform? We're going to have a baseball day. You can just talk to them about baseball and explain the game to them.' And it's really cool. They are the sweetest individuals on the planet."
Hanna gets his kind heart and compassion from his mom, but he says he gets his work ethic from his dad.
"My dad does construction, so that's where I get my hardworking drive from," Hanna said. "He's worked hard his whole life and he's been a very good role model for me. And my parents are loving the fact that I'm here at Augusta University. They live close to here, they can come see me anytime and they get to watch me play baseball again."
And it's no surprise that athleticism runs in the Hanna family.
"My older sister, Shelby, played college golf at the University of North Georgia," he said. "So I love when we play North Georgia because that sibling rivalry kicks in."
The Jags are currently 14-15 on the year, and the team is looking forward to hosting the University of South Carolina-Aiken Pacers in a baseball border bash at SRP Park on March 28. It will be the first time that the Jags have played at the new Augusta GreenJackets stadium in North Augusta.
"It's a great opportunity to play in a beautiful ballpark — one of the nicest in the country," Howell said. "And our relationship with the GreenJackets has been very close, so we are excited to get our guys out there. It's also a great recruiting tool for us.
"And it will be fun for the players because that's a professional stadium and that's where these guys are ultimately trying to get to one day."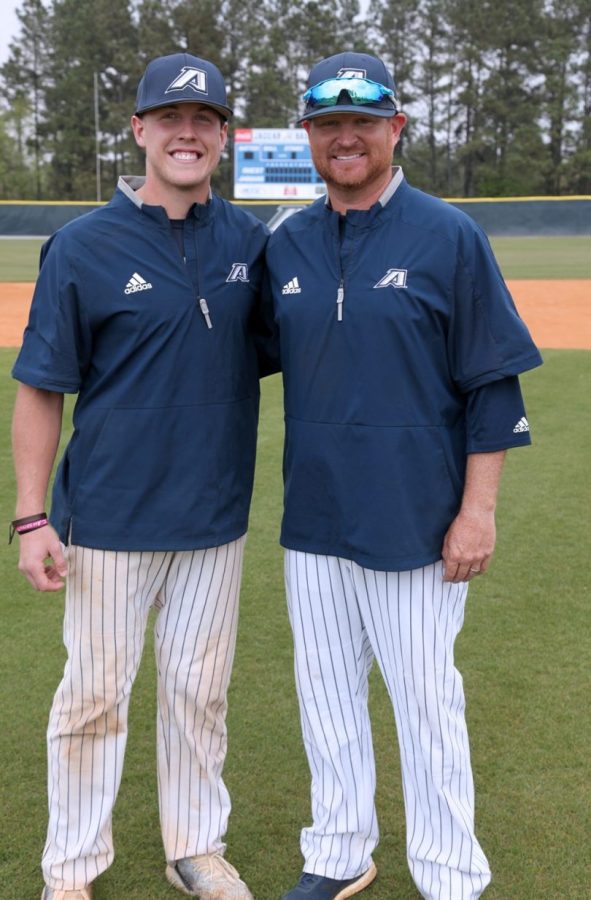 As for his future with the Red Sox, Hanna said he's currently focused on his college career at Augusta University.
"I am still under contract with them so, after four years of maturing here, we'll see what happens," Hanna said. "But coming here and being with all the guys on the team, I'm all about baseball again. They are the reason why it's so fun to be out here playing again. I am loving it. I'm here 100 percent."
Howell said it's a privilege to coach a player like Hanna, who is not only talented, but also has a good head on his shoulders.
"It's a special situation because in college you're chasing that dream. Everybody is chasing the dream of becoming a professional ballplayer. And he's chasing the fun," Howell said, smiling. "He's chasing the passion. He's chasing the enjoyment of teammates. That's why he's here and we're very fortunate to have him."
SRP Park, 187 Railroad Ave., North Augusta, S.C.
Gates open at 5:30 p.m., the first pitch is at 6:35 p.m.
Ticket Pricing:
WOW! Club and MurphyAdvantage.com Club (1st & 3rd Base Club) – $13
Lower Bowl- $6
Students with ID and Kids 3-12- $4
$1 from every ticket will go to benefit the USC Aiken Baseball Program after its unfortunate bus fire earlier this year