Now playing as an outfielder for the Schaumburg Boomers in the Frontier League, Augusta University alumnus Clint Hardy credits his success to his experiences playing for the Jaguars as well as the nationally known Savannah Bananas.
He played collegiately at Western Kentucky in 2014 before finishing up at Augusta University from 2015-17, where he hit .369 in 115 games with 16 home runs and posted 294 total bases. For Hardy, his three seasons at AU were beneficial in taking his game to the next level while earning his bachelor of business administration degree.
"Something that I took away from my time at AU was building consistency. Being able to maintain the same attitude and approach was huge, so I would say the biggest improvement in my game was a high level of continued success on the field," he said.
In between playing for AU and the Boomers, Hardy also spent some time playing for the Savannah Bananas, a team that has become a viral sensation throughout the nation.
Initially joining the Bananas on a 10-day contract in 2016, Hardy had a successful stint with them, highlighted by his standout baserunning and hitting. He was an All-Star for them with the Coastal Plains League, which they played in through this past season.
Hardy said the expectation was always to perform well with the Bananas.
The Bananas have continued to grow in popularity and are known for their alternative rules to the game. With their famous "Banana Ball," they intend to make baseball fun and do so by bringing circus antics to their games.
Hardy said those antics, like getting full body massages during games and riding tables to bat, is part of what makes the Bananas so interesting to fans around the country.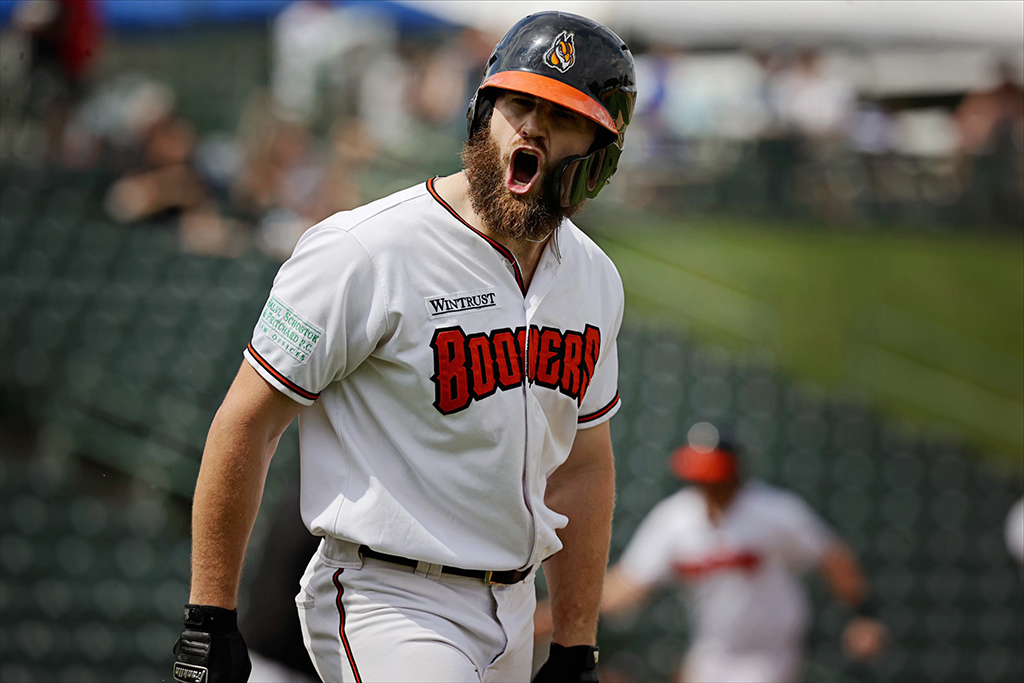 "I think putting the fans first and trying to provide a good family atmosphere is one of the biggest things for them," Hardy said. "They just attract everyone by keeping things fun but still trying to make the game important. For them, it's not just about winning, but it's also about putting on a good show, so it provides a good mix of entertainment."
The rules of their Banana Ball games are different from the traditional rules of baseball. For example, bunting or walks are not allowed, there's no stepping out, batters can steal first and foul balls caught by fans are outs.
For Hardy, the unique style of play for the Bananas has influenced the game in a positive way.
"It goes back to the old saying of any press is good press. They play a different style of baseball than the traditional form, and maybe most diehard fans won't like it, but growing the game is what it's all about."
The popularity of the Bananas also stems from the entertaining acts they perform, especially when players are on deck.
Hardy said the creative process of these elaborate stunts is a collaboration from the players and the front office, especially Jesse Cole, who is one of the team's owners.
"Jesse typically likes to have a hands-on approach, but as far as player walkouts, he does let the guys have fun with it and make it their own," he said. "My year there was the very first year that they were around, so they didn't do a lot of the stuff they're doing now, but Jesse does a good job of letting the players have input into their walkouts."
Hardy did not anticipate the Bananas becoming the phenomenon they are today when he first stepped into the batter's box for them.
"When I first joined them, I didn't expect them to be as popular as they are today, especially since it was their inaugural season. We ended up winning the Petitt Cup Championship that year."
Not only has Hardy played for the Bananas, but so have former Major Leaguers Bill "Spaceman" Lee and World Series champions Jonathan Papelbon and Josh Reddick, who is from Effingham County.
For Hardy, having a player like Reddick play for the Bananas is significant for the growth of the game.
"I personally think having Josh there is huge. It's really all about growing the game and getting more people in the stands," Hardy said. "In recent years, baseball has been falling behind the other major sports in terms of viewers and attendance, so it's great to get a big name to come in and perform."
Hardy enjoys remembering all of the people he met along the way throughout his time with the Augusta University Jaguars and the Savannah Bananas.
"For me, what's most important is the friends you make and the people you get to know," he said. "We all go through different things, but the strong bond is still there. There are many things that I remember about my time with the Bananas and AU, but it's mainly the people I met along the way."