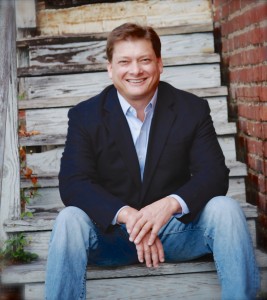 Best-selling author and Augusta University alum Jeb Blount will serve as the keynote speaker for the institution's commencement on Dec. 16 at 2 p.m. at the James Brown Arena.
Blount is a global leader in sales and executive recruiting that helps organizations reach peak performance by optimizing talent, cultivating a high-performance sales culture, and developing leadership and coaching skills.
With more than 25 years of experience of working with Fortune 500 companies, Blount has been named among the best sales and marketing leaders in the nation and holds the title of being the most downloaded sales podcaster in iTunes history.
He has published six books and more than 100 articles on topics including leadership and sales, and he currently serves as the CEO of Sales Gravy, Inc., the most visited sales and customer service solutions website on the planet.