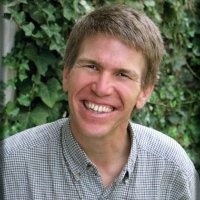 In March, years of work will come to fruition with the release of assistant professor of English Jim Minick's new novel.
Minick's novel, titled, Fire Is Your Water, asks the question, what happens to a healer when she can no longer heal? The main character is a folk healer in the Pennsylvania Dutch tradition. She runs into a family barn during a fire to rescue animals, and when she comes out, she no longer has the ability to heal.
"She later meets a man and falls in love, but he doubts her abilities," Minick explained. "It goes from there to another fire. There are three main characters. They struggle through fire to understand faith or the lack of it."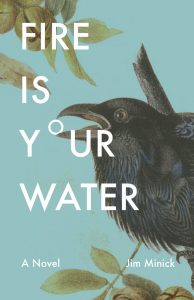 Like his characters, Minick's journey to complete Fire Is Your Water was not without struggle.
It took him more than a decade to complete the novel.
"Ive been working on this novel off-and-on for 15 years," he said. "In that time period, I was teaching full time. I wrote and published four other books and worked on other projects. I'm thrilled about it being published."
However, getting Fire Is Your Water published was its own challenge.
After completing the novel, Minick gave a copy to his agent for review. She asked him to cut 15,000 words before sending it to several publishers for consideration.
"Nobody took it," Minick said. "Several people I respected and knew had worked with Ohio University Press, so I approached them."
Publishers read excerpts and asked for the book in its entirety. It was eventually accepted for publishing.
"I'm thrilled that it found a home, and I'm thrilled what others have said about it," Minick said.
Early reviews for Fire Is Your Water are positive with critics calling the novel "utterly original" and "a genuine love story." The book will be available for purchase on March 15, 2017. It is now available for pre-order.