Local students travel to Hong Kong for international STEAM competition at Lingnan University
Imagine stepping off a plane and traveling to the heart of Hong Kong, a region known for the largest number of skyscrapers in the world and home to more than 7.4 million people.
Now, picture going on this journey at 13 years old.
Six students from Greenbrier Middle School are about to take a trip of a lifetime along with their teachers as they plan to travel to Hong Kong for the International Young STEAM Maker Competition at Lingnan University from July 14-20.
STEAM is an educational approach to learning that uses science, technology, engineering, the arts and mathematics as access points for guiding student dialogue and critical thinking.
"Hong Kong sounds really fun," said 13-year-old Leland Green, who will be starting the eighth grade at Greenbrier Middle this fall. "I want to go to the street markets and check out all of the electronics. And the cuisine looks pretty good, too. I've been watching YouTube videos and the food looks very different. I can't wait."
Full STEAM ahead
The students traveling to Hong Kong ­along with Green — Jordan Epstein, Emily Forshee, Kendall Schneller, Carissa Veriato and Sam Weinstein — were all a part of the Greenbrier Middle School's STEM (Science Technology Engineering and Math) Competition Team for 2018-19.
This past October, the Greenbrier team signed up for the STEAM competition at Augusta University where the students designed, built and competitively launched a water pressure-powered rocket carrying a chicken egg. The students successfully landed the rocket in a 30-foot diameter landing zone.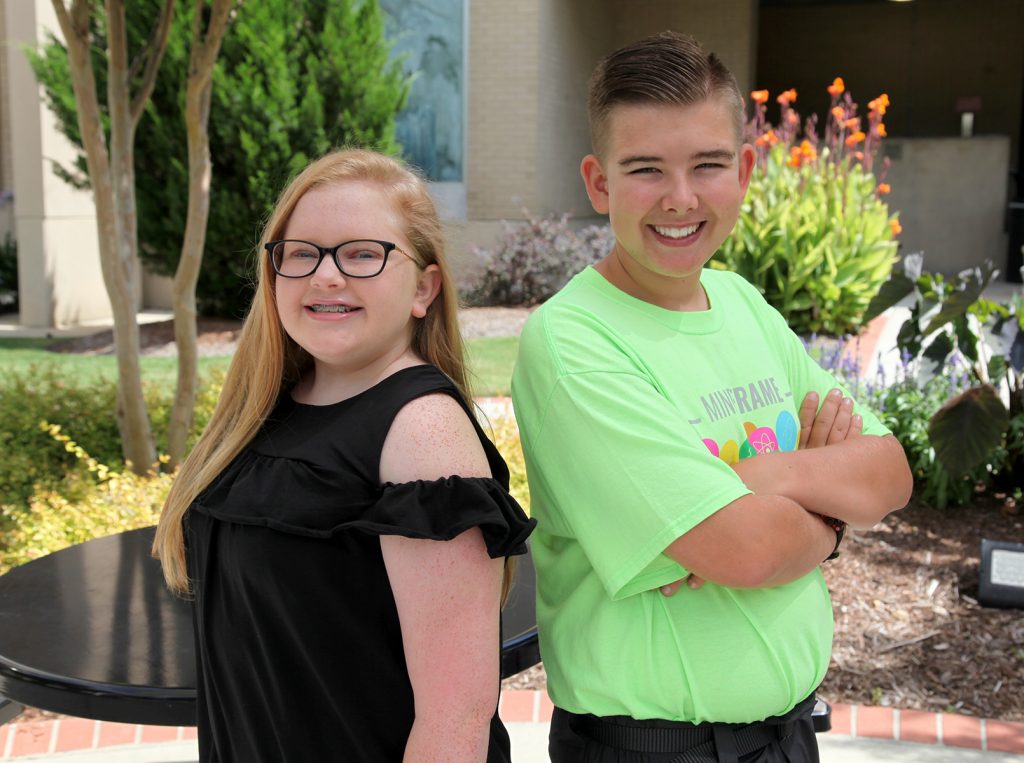 As a result of their efforts, the Greenbrier team won the competition's overall grand prize for middle school engineering. The students' successful participation in last year's STEAM competition opened the door to this upcoming trip to Hong Kong.
"Last year was our first year for the STEAM competition here at Augusta University," said Ashley Gess, an assistant professor of STEAM education in the College of Education at Augusta University. "And I will never forget turning around and seeing this wall of elementary and middle school students running toward us wearing these lime green shirts that we gave all the students competing. I promise, I was petrified."
More than 600 students from Georgia and South Carolina signed up to compete in last year's MindFrame STEAM competition. This year, Gess hopes to double the number of students participating in the newly renamed competition called STEAMIFY on Oct. 26. Registration for this year's event is currently open until Sept. 15.
STEAMIFY is a design-based, problem-solving competition that gives students in grades 4-8 the opportunity to apply the content they are learning in school in the contexts of either engineering or art.
Students are given the challenge of solving two problems — one long problem before the event and one spontaneous problem during the competition— using critical thinking skills and creative problem solving.
"When I saw all the students running to begin the STEAM competition last year, it was a bit overwhelming. I thought to myself, 'Oh my goodness. What have I done? Maybe I should have waited a few years.' It was just a panic," Gess said, laughing. "But I had an amazing team working with me. My colleagues completely supported me and that truly is STEM and STEAM education.
"It is not a single person doing anything alone. It's a team of people. And, overall, the competition was a wonderful success."
A trip to Hong Kong
Not long after the completion of the STEAM event here at Augusta University last year, Gess was invited to a school in Hong Kong to train its faculty on STEAM education.
"I went to Hong Kong in November and, while I was there, I was looking to connect with people around STEAM education," Gess said. "What I found was Lingnan University, like many universities in China, had been given a large sum of money by the government for this STEM or STEAM initiative. And they did a STEAM competition last year as well. I reached out to a professor, Dr. Xiangdong Wei, and I said, 'Can I meet you while I'm in Hong Kong?'"
Wei immediately agreed to meet with Gess and she was given the opportunity to speak with the university's president during her visit.
"Dr. Wei is heading up the STEAM Education and Research Centre at Lingnan University, but he's an economics professor, so he doesn't have training necessarily in STEAM and STEM education," Gess said. "So it ended up being a really good conversation and we've subsequently kept in touch on a regular basis over the last year."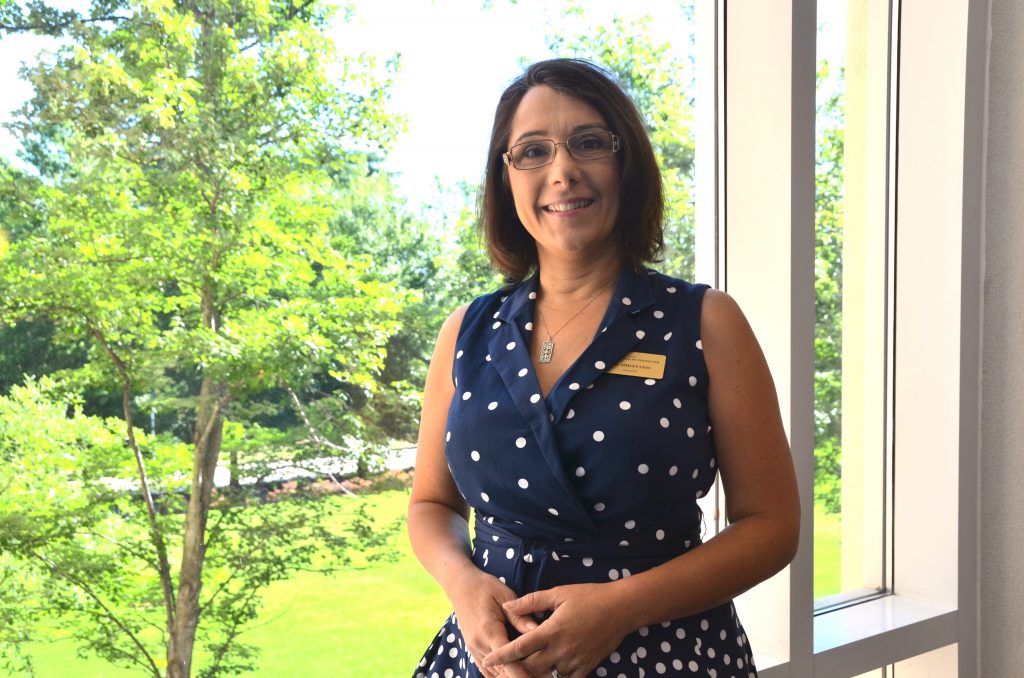 To her surprise, Gess said Wei invited her to participate in the International Young STEAM Maker Competition at Lingnan University from July 14-20.
"I was honored that he would invite me to participate and come be a judge," Gess said. "They are going to pay for me to go over to China, be a judge and be one of the keynote speakers. But he also was very interested in American schools coming to participate in their competition."
Gess told Wei she would love to invite some of the students from Georgia or South Carolina to participate in Lingnan University's STEAM competition but she didn't think many of the students could afford the trip to Hong Kong.
"As a result, he offered through some of the funding that he has, to pay for 80 percent of the students' travel costs," Gess said. "That was jaw-dropping, in my view. The plane ticket costs about $1,500, so Lingnan University is going to provide about $1,000 per student. And the kids are going to get a free place to stay because they are all going to stay at the dorms at the university.
"These kids could not have had this incredible opportunity without the generosity of Lingnan University."
Local students going international
After learning of Wei's offer, Gess immediately contacted several of the local school districts to see if they would be interested in pursuing the opportunity.
David Phillips, coordinator of the Greenbrier Middle School STEM team and a science teacher at the school, answered the invitation.
"These students have won competition after competition, so when Dr. Gess offered this, I couldn't help but take advantage of this opportunity and sign them up for it," Phillips said. "After all, they have succeeded locally and in a state competition, so why not go international?"
While at Lingnan University, the Greenbrier Middle School students will be competing with teams from Europe, Asia and Australia to design and demonstrate an engineered solution to a problem they will first be presented with while at the competition.
They will also be building an engineered project over the weeks leading up to the competition which they'll take with them to China to present to a panel of judges, Phillips said.
"They've been training since school started last fall to understand how to analyze a complex engineering problem and work together to develop an engineered solution," Phillips said. "And the point of this whole competition is sustainability. We have two, three-member teams going to Hong Kong and the teams are supposed to develop some sort of creation to make everyday life easier, better or more efficient."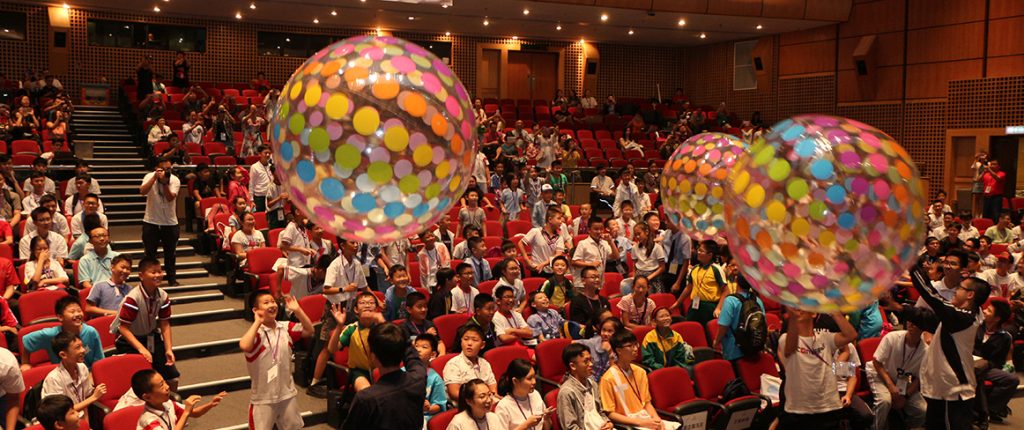 For their team project, Greenbrier students Forshee and Green said they are presenting a car based on the maglev train system. Also called magnetic levitation train, the maglev system is basically a floating vehicle for land transportation that is supported by either electromagnetic attraction or repulsion.
Maglev trains incorporate a basic fact about magnetic forces — such as magnetic poles repel each other and opposite magnetic poles attract each other — to lift, propel and guide a vehicle over a track.
"We went to Augusta University's 3D printing lab and made a 3D printed car," Green said. "We have a fan on the back powering it with a battery pack in it and the car hovers using magnets."
Forshee said the students will be testing their car over the next few weeks leading up to the competition in Hong Kong.
"The car is about 7 by 4 inches and it's propelled by a fan on the back," Forshee said. "There is a button on the bottom that you click to activate the fan. Leland has installed everything on it, so we are going to test it. We are thinking that this car is going to be too big, so we may have to print another scaled-down version of the car. But if it does work with the track size we are thinking of, then we'll keep it."
Perfecting their project
The middle school students said they don't mind testing and retesting their experiments prior to a competition.
"I really enjoy creating the project and competing," Forshee said. "It's a fun process. And, of course, I love winning."
Matt Forshee, Emily's dad, said he couldn't be prouder of his daughter.
"I remember when they were building the rocket for the STEAM competition at Augusta University last year," Matt Forshee said. "They went through a lot of trial and error. It was neat to watch them go through the process of designing the rocket. When they realized it would not go far enough into the air, they would redesign it and rebuild it. They kept testing it over and over again."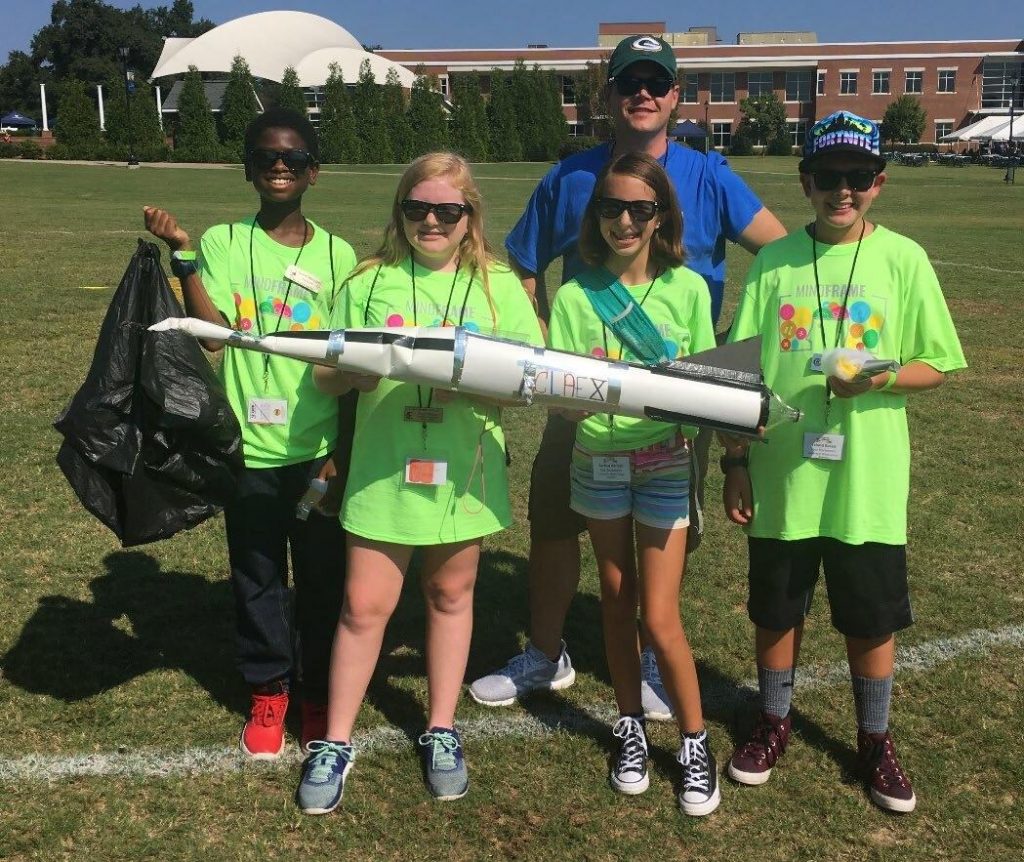 Emily Forshee said the key was to never get frustrated with the process of trying to perfect their project.
"Sometimes the rocket would spiral off in the wrong direction and crash into the building," Emily Forshee said, laughing.  "It turned out that the winning rocket was the 10th rocket we built. We learned to never give up."
All of the ideas for the different projects come directly from the students, Phillips said.
"I kind of just stand back and watch them go," said Phillips, who also happens to be Greenbrier Middle School's Teacher of the Year for 2019-20 and an alumnus of Augusta University. "I just keep throwing opportunities in front of them and I'm along for the ride. They are doing all of the hard work."
By participating in these STEAM and STEM competitions, Phillips said the students learn so much more than anything offered in a traditional classroom setting.
"By the time they reach the end of high school, my goal is for them to have as many different opportunities as possible going through all of these engineering competitions and meeting all these people," he said. "They are just exposed to so much more than simply studying curriculum inside a classroom."
'They want to bring it home'
While in Hong Kong, Emily Forshee said she hopes to also get to see parts of the region, including Victoria Peak, known locally as "The Peak," because it is the highest hill on Hong Kong island.
"I also want to go to Hong Kong Disney, but no one else does," Emily Forshee said, laughing. "There is only one other teammate who says she wants to go to Disney, too."
"The other four of us don't want to go to Disney," Leland Green said, shaking his head.
Even though the students are thrilled about the opportunity to visit Hong Kong, the competition is in the forefront of their mind, Phillips said.
"Don't let them fool you about being excited to go to Hong Kong and seeing the sites," Phillips said, chuckling. "They are going to compete. They want to win. They want to bring it home."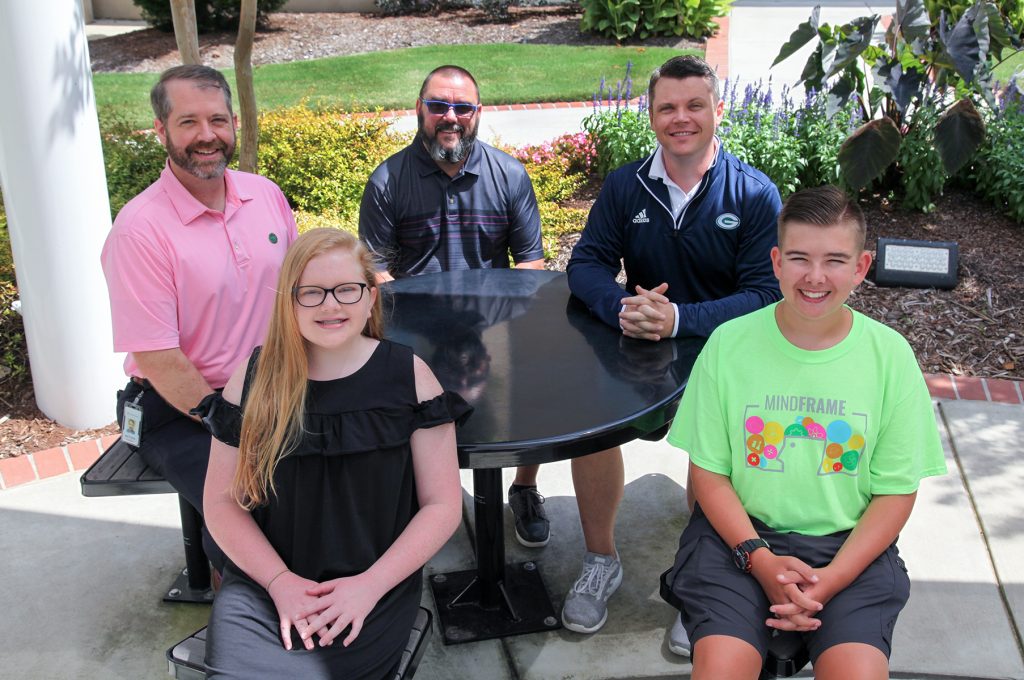 Martin Green, Leland's father, will be traveling with the group to China and he can't wait to return to Hong Kong after visiting the region more than 20 years ago.
"I have been to Hong Kong before, just before it was handed back to the Chinese in 1997," Martin Green said. "But this time I'll get to experience it with my son. Just the cultural differences, I'm excited to show him.
"These kids haven't seen anything similar to Hong Kong," he added. "Here, in this country, everything is just so spread out. In Hong Kong, they will see how densely populated everything is, so these guys are going to have a shock."
Matt Forshee said he's anxious to hear about everything his daughter sees and experiences in Hong Kong when she returns from her trip.
"To see your middle school student, a 13-year-old child, getting to do something like this is phenomenal," Matt Forshee said. "What kid gets the chance to go to Hong Kong on their summer vacation and compete against kids from around the world? It's extraordinary."