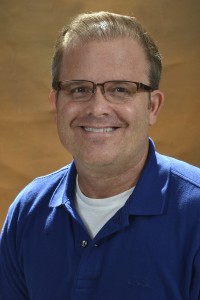 Augusta University College of Education Professor Richard Deaner has been named the recipient of the American Counselor Association's 2017 Counselor Educator Advocacy Award.
This award recognizes a counselor educator for work in fostering an awareness of and expertise in advocacy among counseling students.
"Advocacy is a foundation of the counseling profession, so the award is especially meaningful to me," Deaner said.
Deaner joined the College of Education in 2007 and has served in many capacities including associate professor of counselor education and coordinator for the school and clinical mental health counseling graduate programs.
Additionally, his research on counselor education has been featured in several publications such as The Family Journal, and his work has garnered numerous accolades including the University System of Georgia's Teaching Excellence Award and the Southeastern Association of Counselor Education and Supervision President's Special Merit Award.
"Dr. Deaner continues to show the impact of effective and engaging teaching," said Dr. Zach Kelehear, dean of the College of Education. "Advocacy for ethical practice is crucial when training young educators and counselors. And Dr. Deaner's classes are full of students who clearly engage with him as a professor."
Deaner earned his bachelor's degree in psychology from University of Virginia, master's degree in counselor education from Lynchburg College and a doctorate in counselor education and supervision from the University of South Carolina.