Several weeks ago, we shared a list of construction projects for the Health Sciences Campus of Augusta University. As a follow up to that article, here are some upcoming facilities and construction projects on the Summerville Campus of which you should be aware:
Fine Arts Center: A major project will be the $3.5 million renovation of the Fine Arts Center. The plans include swapping the locations of the recital/rehearsal space and the classrooms to improve function and capacity and enhancing the faculty studios for practice and instruction. Specific emphasis has been directed to improving acoustics in practice and performance areas, which will be a tremendous benefit for students and faculty in the performing arts. The project is scheduled for completion in late September.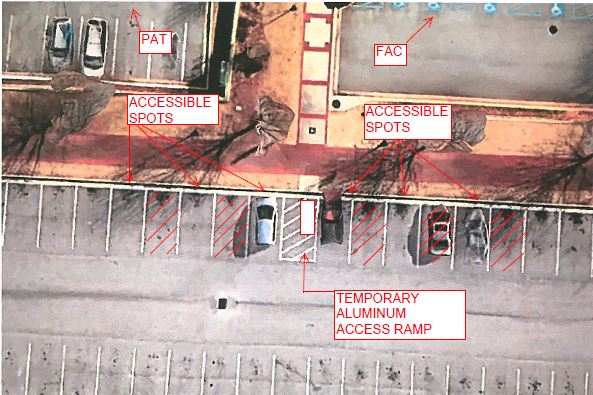 Please note that six handicapped accessible parking spots currently located behind the Fine Arts Center must be temporarily relocated to provide construction access throughout the summer semester for this project. The map above shows the new location for accessible parking. Temporary signage pointing to this new area will be posted on the north and south ends of the lot. In addition, a new aluminum access ramp has been installed to facilitate entry into the arts buildings. The accessible parking will be restored when the project has been completed.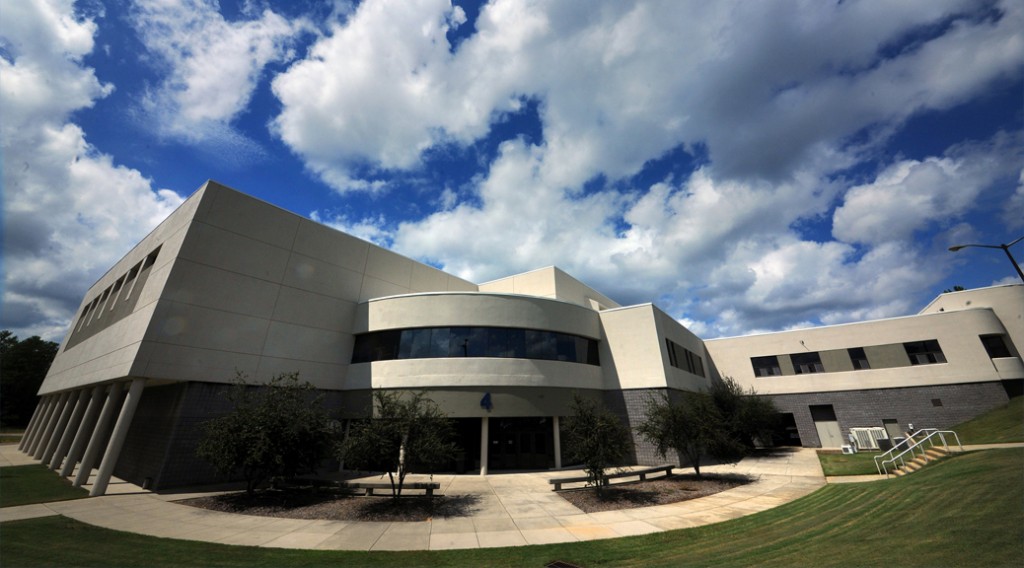 Christenberry Fieldhouse: The overgrowth of vegetation along Wrightsboro Road at the entrance to Christenberry Fieldhouse and Forest Hills will be cleared, and several new trees will be planted along the driveway leading up to the Fieldhouse. In addition, the gymnasium floor will be refinished at Christenberry over the summer.
Bellevue Hall: The exterior of Bellevue Hall will be repainted.
Lighting Upgrades: New LED lights will installed to brighten parking at Lots 102, 104, 106 and 122.
Accessibility Improvements: The wooden handicap ramp at Payne Hall will be replaced with a sturdy aluminum ramp, similar to the one that was recently installed at the Benet House.
A few housekeeping projects include the pressure washing of Allgood and Science Halls, as well as a few other buildings on Summerville.
For questions concerning any of these projects, please contact Denise Parrish, senior communications strategist for Operations.
In the meantime, please pardon our progress as we continue to grow and expand Beyond Boundaries at Augusta University.