At Augusta University, there's a student organization for every interest, including the niche group of future middle-level educators.
Augusta University's Collegiate Middle Level Association (CMLA) is a relatively small student group and the reigning Student Organization of the Year. CMLA serves as a professional education organization for college students preparing to become middle level teachers. The group is advised by Dr. Stacie Pettit, a professor in the College of Education.
CMLA has made extraordinary strides in the last few years, impressing the the group's parent organization, the Association for Middle Level Education (AMLE). In 2018, Augusta's chapter of CMLA won the 2018 CMLA Chapter Grant Award for their demonstrated commitment to the preparation of future middle-level teachers.
Augusta's CMLA then went on to sweep three awards at AMLE's national conference in 2019: Outstanding Professor of Middle Grades Education (Dr. Stacie Pettit), Outstanding Teacher Candidate (now-alum Amanda Woods), and Outstanding College Middle Level Association Chapter.
Due to these successes, Augusta University's chapter will serve as the student organization host for the 2020 national conference in National Harbor, Maryland, in November 2020.
The group had 18 members in spring 2020, with seven members recently graduating.
"With our seniors leaving, we're definitely ready to expand," says Cassandra Govea, president of CMLA and a rising senior.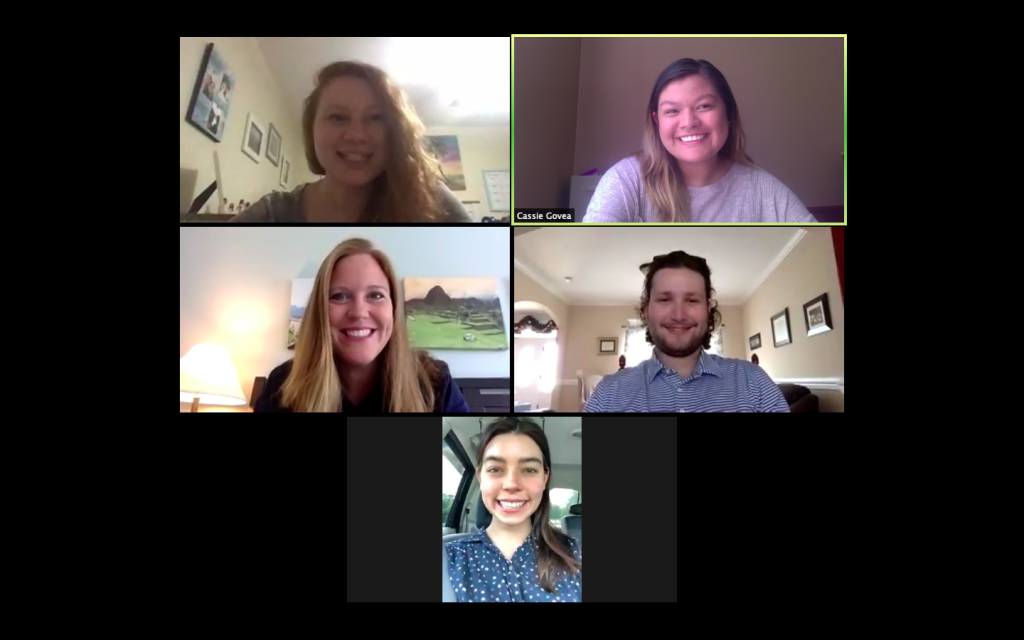 Govea was named president of CMLA in November 2019, and after graduation, she hopes to return to teach in her hometown of Marietta, Georgia. She then intends to earn her master's degree with the hope of becoming a school principal later in her career.
Other CMLA leadership includes Vice President Annmarie Usry, Head of Service; Secretary Cole Taylor, Head of Social; and Treasurer Ashley Thompson, Head of Fundraising. This three-unit structure ensures the group can focus evenly on its goals of service work, social events and fundraising.
Service work includes remodeling projects at local middle schools, volunteering at school social events and teaching in classrooms. Social events include small get-togethers and larger member events like holiday dinners.
Finally, fundraising projects are hosted every year, with the most recent being a partnership with MOD Pizza. Proceeds from fundraising events are used to support local middle school students; for example, in the past, funds have been donated to pay off students' lunch dues.
Govea cites the group's conference successes as one of the main reasons the group was recognized as Student Organization of the Year at the most recent Student Life Awards.
"We're a lesser-known organization on campus, and when people think of AU, they usually think of the medical side," Govea said. "But for us to have done so well connecting on campus and in the community, and of course winning the grant and attending the Nashville conference, that really put our name out to the campus."
Govea believes the recognition at the Student Life Awards will recruit more future educators to the organization.
"Now that our name is out there, we can get more freshmen and sophomores interested in education. Having the title 'Student Organization of the Year' will get people to know who we are, what we do and what we're striving to do in the future."
Govea is thankful to be a future educator, and reflects on how the current pandemic has highlighted the importance of teachers. "Teaching is not easy. It's a very important profession, especially right now, and I think people are more in tune with that now than ever."