By his own admission, Augusta University senior Ryan Frerichs is a hard worker. He spends countless hours studying in the library, the honors quad or at home.
He works hard enough to get the grades he wants but he also tries to find a balance, making sure to spend time with friends and relax to avoid burnout.
So when he found out he was selected to represent the university as part of Academic Recognition Day by the Board of Regents of the University System of Georgia, he was shocked.
"Until the day I found out I had been selected to represent AU, I did not even know Academic Recognition day existed, so I was very shocked when I was informed of my selection," said the cell and molecular biology major. "At first I was very confused when Dr. (Thomas) Gardiner contacted me … I had no idea what he wanted to tell me. When he did tell me, I was caught off guard but very excited about being selected to represent AU. As we continued to talk, my excitement grew and by the time I had finished talking with Dr. Gardiner, all I wanted to do was call my parents and let them know. Telling them got me even more excited."
Academic Recognition Day began 33 years ago as a celebration of Georgia students' academic achievement. The honorees will receive a resolution from the Georgia House of Representatives along with a letter of commendation from USG Chancellor Steve Wrigley.
Each of the system's institutions selected a student with a 4.0 GPA who also reflects the system's best qualities, striving for excellence and sharing knowledge in various areas of expertise.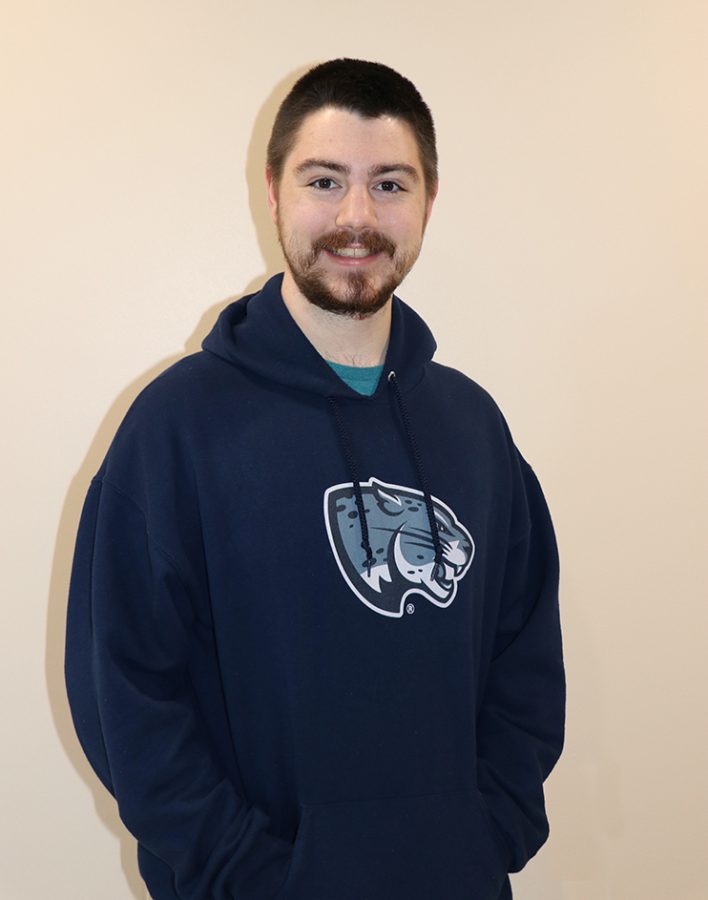 Frerichs, who is originally from Lawrenceville, Georgia, and is also minoring in chemistry, has always been interested in biology and the sciences in general. He said it was one of his favorite classes in high school.
"I liked it so much I took biology, biotechnology and AP biology so I could learn more," said Frerichs, who also mentioned wanting to become a physician and "biology is one of the most important parts of that."
Dr. Jennifer W. Bradford, an associate professor of biology in the Department of Biological Sciences, has known Frerichs since the fall of 2019. She had asked Dr. Tim Sadenwasser if he knew of any honors students who might be interested in their work, and was given Frerichs' name.
"Ryan has a terrific work ethic, whether he's doing grunt work or something exciting," Bradford said.  "He gets things done without complaining and is also great about receiving and learning from feedback."
Frerichs said he had learned of her research the semester before and was interested in working with her.
"As it turned out, she reached out to me over the summer and that is how I started," Frerichs said. "Since then, I have worked with Dr. Bradford, including over the summer when I participated in the CURS Summer Scholars Program. Working with Dr. Bradford, while it is hard work, is incredibly fun and rewarding. I am truly interested in our research on glioblastoma, which makes the work seem to fly by."
Dr. John Sutherland, Dean of the College of Science and Mathematics, said the Academic Recognition Day selection is a distinction for Frerichs and a tribute to many involved in his development at Augusta University.
In addition to Frerichs' hard work, Sutherland notes, this honor also recognizes the efforts of others who contributed to his and other students' development. Among them, he pointed out, are mentoring faculty, including Bradford of the Department of Biological Sciences; Sadenwasser, director of the Honors Program; and the College of Science and Mathematics Living Learning Community, in which Frerichs participated as a freshman and sophomore.
Frerichs said his experiences at AU have been positive, from his teachers to everyone he has interacted with at the school. He credits the Living Learning Community that he participated in his first two years here.
"It helped me establish good study habits that have served me well in my time at AU," Frerichs said. "Some of the teachers that have really helped me along the way are Dr. (William) Bryant. He taught my communications class, one that I was very nervous about because I do not like public speaking and made it a class I not only learned a lot from but also made me much more comfortable with public speaking. Dr. (Donna) Wear and Dr. (Christopher) Bates have been some of my most influential science teachers. They gave me a very strong foundation in biology, and if it weren't for them, I would have had a much more difficult time with my upper-level biology classes."
Bradford said it is fitting that Frerichs is AU's representative for the USG Academic Recognition Day.
"You can ask anyone who has taught or worked with Ryan and they would agree," she said. "He is absolutely one of the quickest, mentally speaking, students I have ever taught. For example, he can take a concept we are learning in research and easily apply it to something being discussed in class. Ryan is also very willing to help his peers in any way. He's a great representative of the Department of Biological Sciences, the College of Science and Mathematics, and the university as a whole."
Bradford has told Frerichs, like all of her other students, that failure and adversity is a part of science, as in life in general. But she stressed that what's important is learning from that failure and adversity and moving forward.
Frerichs also said he could not ask for a better mentor than Bradford.
"She has been one of the most influential teachers at Augusta for me because I have learned so much from her outside of class," he said. "The research I do with her has been one of the most challenging things I have done at AU. If it were not for Dr. Bradford, I would not understand the research nearly as well as I do, and I would not have been able to complete my thesis without her help. She never hesitates to slow down and explain what we are doing or why we are doing it. If it were not for her help and teaching, I would have struggled to keep up with everything we do."
Frerichs also had praise for his college, Dean Sutherland and everyone else who helped him along the way.
"I would like to say thank you to everyone that has taught me so much and pushed me to be the best student and person I can be," he said. "There is no way I would be receiving this recognition if it weren't for my fantastic family, teachers, friends, and faculty who supported me on my journey."