AUGUSTA, Ga. — Augusta University College of Education Professor Richard Deaner has been named the recipient of the Board of Regents' 2016 Teaching Excellence Award, the University System of Georgia's highest honor for faculty. He will be formally recognized at the annual Regents' Scholarship Gala on April 29 in Atlanta.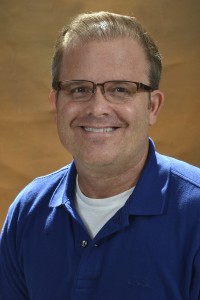 "This is a great personal honor, but I hope it also highlights the excellent quality of teaching and research being accomplished by faculty at Augusta University," Deaner said.
Deaner joined the College of Education in 2007 and has served in many capacities including associate professor of counselor education and coordinator for the school and clinical mental health counseling graduate programs.
Additionally, his research on counselor education has been featured in several publications such as The Family Journal, and his work has garnered numerous accolades including the Southeastern Association of Counselor Education and Supervision President's Special Merit Award.
"We are so proud of Dr. Deaner, and he is a fantastic model for others in the teaching profession," said Zach Kelehear, dean of the College of Education. "As a college where we teach about teaching, it is especially important that we have impactful and engaging professors who can talk about their craft and can perform the art of teaching with superior results."
Deaner earned his bachelor's degree in psychology from University of Virginia, master's degree in counselor education from Lynchburg College and a doctorate in counselor education and supervision from the University of South Carolina.