Cara Miller, a graduate student in the Master of Arts in Teaching elementary education program at Augusta University's College of Education, is expanding her family's small business, Haute Doughnuts.
Miller and her husband Jeremy started Haute Doughnuts in 2019 after noticing a gap in the local food community. "Jeremy is a chef who's worked at some Michelin-star restaurants in New York and California," said Miller. "But we're vegan, so when we ended up here in Augusta, we noticed there weren't many options here, especially for sweets. And Jeremy and I have really bad sweet tooths."
Haute Doughnuts sells several doughnut varieties, all of which are free of animal products. Options include vanilla glaze, apple fritter, cinnamon roll, blueberry pancake and more. Items can also be made gluten-free.
Haute Doughnuts are available at select local businesses, including Rooted Coffeehouse, Field Botanicals, Fleet Feet Augusta and Ubora Coffee Roasters. Doughnuts are also available for delivery through Augusta To Go.
The Millers currently have a prep kitchen at their house where Jeremy, who has been working at Haute Doughnuts full-time since February 2021, prepares the doughnuts. But it's time to expand.
"We didn't realize our doughnuts would be so popular," said Miller. "So it's time to upgrade. We would rather purchase a space than rent a space and would like to stay near the Augusta University area. We'd love to be a little neighborhood shop."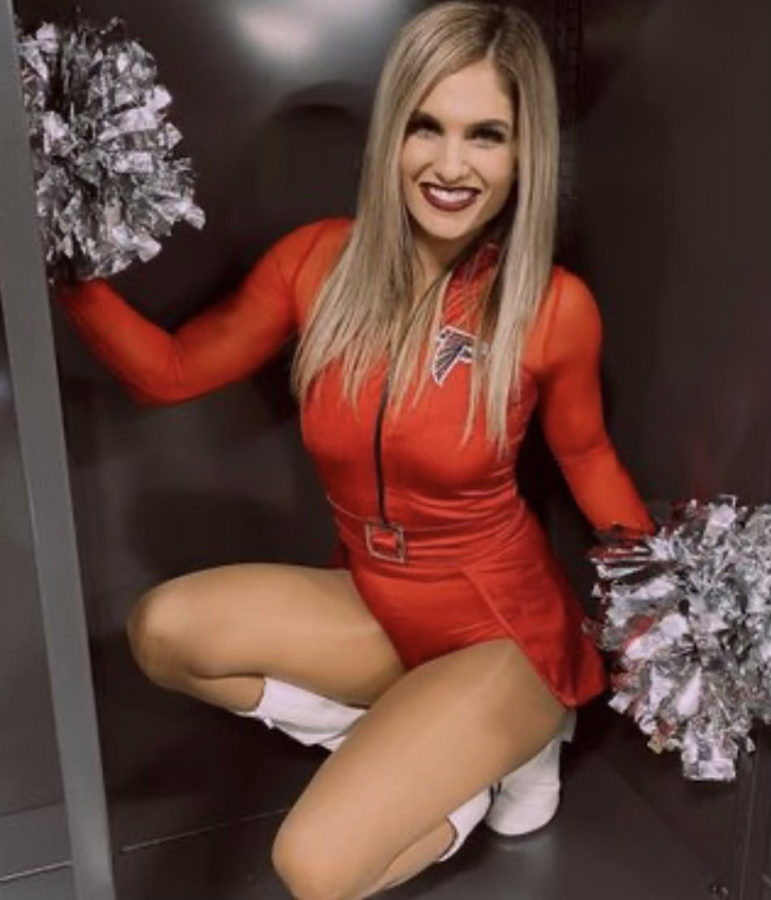 The expansion of the doughnut shop comes at just the right time for the family: in July, Miller retired from a five-year stint cheering for the Atlanta Falcons. Miller frequently drove four hours a night, multiple days a week, to get to and from practices and events in Atlanta, so she now has a bit more time on her hands.
"Saying goodbye to the Falcons was hard, but I can always go back to visit. It was time to close a chapter and start a new one, and that's why I came to AU."
Miller earned her Bachelor of Science in Health and Physical Education from Augusta State University, which is now Augusta University. She applied for AU's Master of Arts in Teaching program in spring 2020 after experiencing what she called "a turning point" during the early days of the COVID-19 pandemic. "I learned so much about myself and my kids during that time," she said.
"Around March 2020, all my kids were home, and I realized how much they've grown. You go day to day, living your life in this routine — but in that moment, things were brought to life for me. I thought, 'What am I going to do when my children are no longer here? They're back at school and I'm the stay-at-home mom?' And that's just not who I am. I have so much energy and so much to give, so I applied and got accepted at AU, and I was like, 'This is where I'm supposed to be.'"
Miller is enrolled in three classes this fall and will graduate in the spring semester. In addition to taking classes and helping manage the doughnut shop, she is also a full-time fifth-grade teacher for Lake Forest Hills Elementary.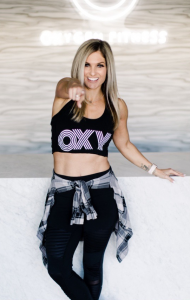 Despite her busy schedule, Miller is thankful she decided to return to Augusta University. "I'm so glad I did the program," she said. "You get what you put in. If you're just giving 10% and not really investing your time, you might not get much out of it. But I feel like I've gained a lot."
After graduating with her master's degree, Miller would like to pursue the EdS in advanced educational studies. Education specialists receive advanced education to develop and design curriculum, implement instructional methods that are data-driven and responsive and assess instructional practices that facilitate student learning.
As she elevates both her business and her career as a teacher, Miller is thankful for the opportunity to work with young minds.
"My purpose is to change people's lives in any positive way, and the way you start that is with children," she said. "As a teacher you have such an impact on them — and you just hope it's a positive one."