Most people think of escape rooms as a fun way to problem solve with a group of friends. For a group of students in the College of Allied Health Sciences at Augusta University, the use of an escape room became much more than that.
Led by Audrey Johnson, PhD, assistant professor and chair of the CAHS Interprofessional Educational committee, an escape room used for educational purposes came about after a collaboration with the Center for Instructional Innovation and the Interdisciplinary Simulation Center. The goal was to create an interprofessional learning experience where the students could work together and think differently about patient care.
A fictitious patient was created and nearly 150 physician assistant, physical therapy and occupational therapy students were divided into smaller groups to create a new treatment plan based around clues given in the escape room.
An icebreaking session was held beforehand so the groups could get to know each other and prepare for the exercise.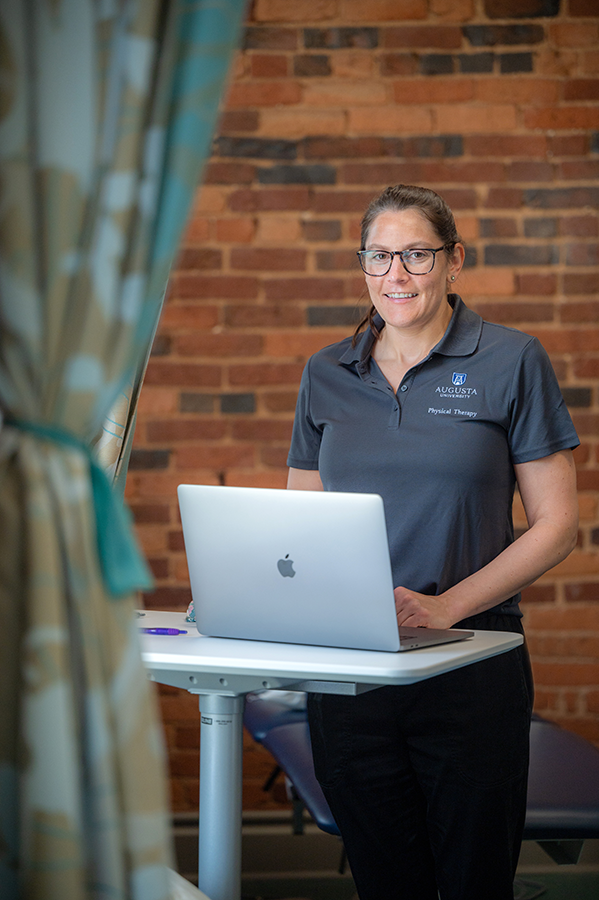 "We really wanted them to think about empathy and compassion and how do we put our heads together as interprofessional health care providers to design a plan of care," said Johnson. "The escape room allowed them to get more information about the case as opposed to simply applying their clinical skills."
The "patient" was labeled as being malignant and non-compliant, many times a damaging label. The students had to figure out why and what other causes could be at the root of the problem. More importantly, they had to work together on the clues and come up with the solution.
"We were able to monitor the teams and we would notice that somebody is saying the correct answer, minutes before the rest of the people in the room listened to that person. It really is exemplifying listening and respect for others," added Johnson.
It also created a fun environment for students, taking them outside a classroom or lecture hall setting, Johnson said.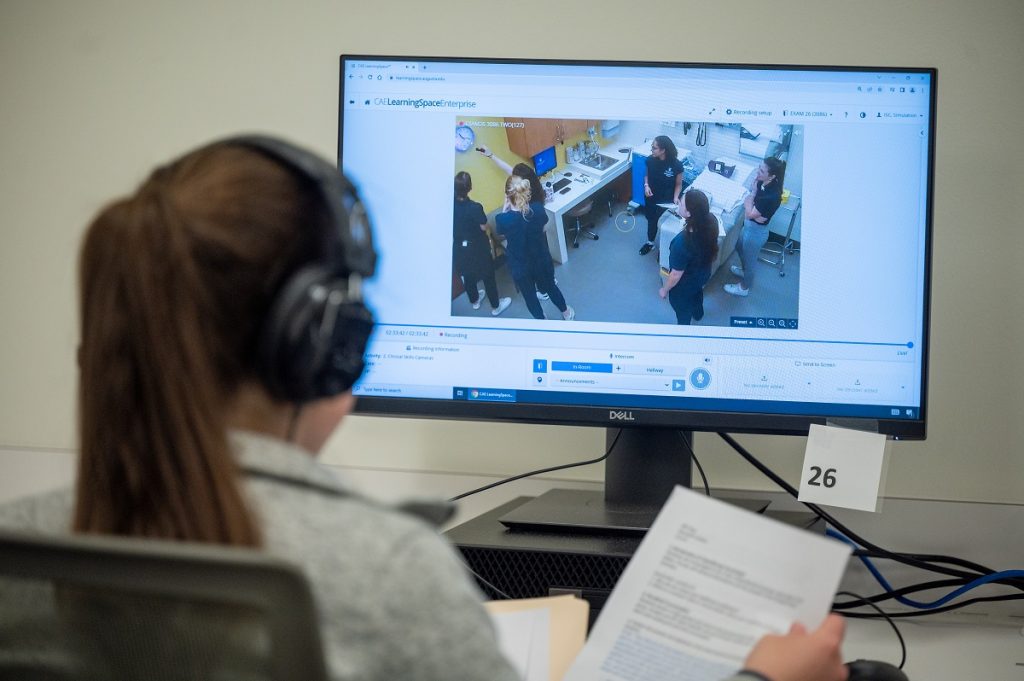 "It was my first time ever doing an escape room. I expected it to be a fun time and it was, but what surprised me was how much I learned about my growth as a PA student, my teammates and recognizing external factors that affect patients and their care," said Kendric De Castro, a PA student. "Sometimes I have the tendency to just look at the diagnoses and treatments, but I feel like faculty does a good job of teaching the importance of considering factors that affect patients beyond just medical symptoms."
"There was an abundance to learn going into this lesson and each of us that walked in, walked out with newfound knowledge, whether that be from the events themselves or from the time and effort our faculty and staff poured into it to make sure it was to our benefit. We are thankful for the time in the simulation center and were so glad we were able to experience it," added Skyler Mortenson, an OT student.
The idea for more interprofessional educational experiences started last spring when the physical therapy department, led by Johnson, wanted to strengthen IPE curriculum. A committee was formed and they started to develop more IPE curriculum for the College of Allied Health Sciences. The committee also wanted to leverage all the great assets the university has in different health care professional programs and wanted to tap into them.
After determining an escape room would be the route to take, the wheels started to roll and the other departments became involved.
CII was brought in and the collaboration on the escape room began to take shape. Not only did students learn how to work together, Jeff Mastromonico, director of CII, said it also showed how well resources from across campus could work together.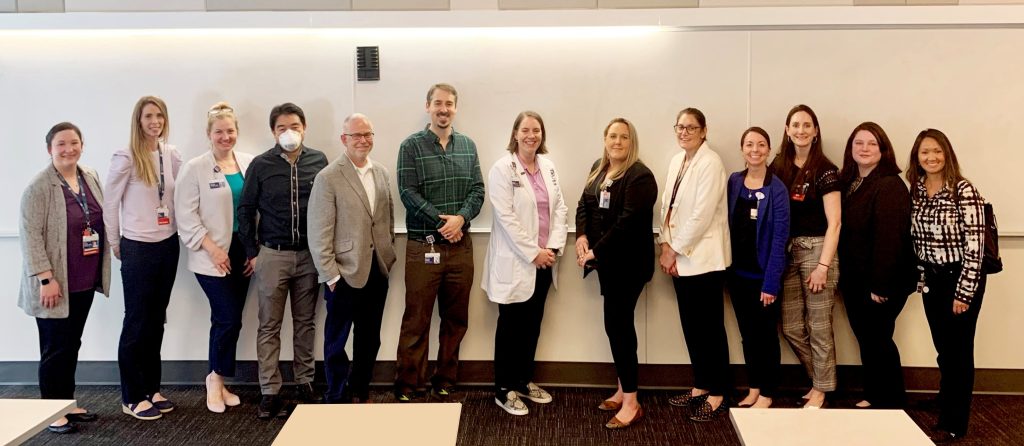 The CII team had done digital escape rooms in the past, but really nothing on this scale from the ground up.
"This was a live event, so that's a whole other thing," said Mastromonico. "We actually got our own boxed escape room and locked ourselves in the conference room and went through it on our own, to be able to see how that was put together and get in the mind of developing puzzles."
Working with the IPE committee and the College of Education and Human Development, which developed and 3D printed some of the cryptic and deciphers that were used, the final escape room came to fruition. 
"I think it's great that we're able to create a more engaging experience and meet the learning objectives," Mastromonico said. "It's a different level of exposure to the content that will hopefully be more impactful as the students move on into their careers." 
Johnson would like to use this experience as a blueprint going forward.
"We only did this with select first-year students, so I would like to continue to do this with first years, but then what are we going to do for a second year and how do we build on this within our curriculum to take it a little further and maybe do something clinically or do something simulated to strengthen the interprofessional skills?" said Johnson.