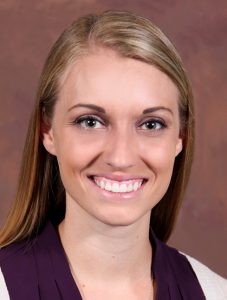 Subway restaurants across the CSRA and local food and nutrition expert Sarah Tankersley are celebrating World Food Day with a series of Share the Color food workshops designed to teach children how to make better food choices, such as making colorful fruits and vegetables part of their daily meals and snacks.
"The fall season is a great time to enjoy our plentiful local produce, and we want to encourage kids to explore the many colorful foods that are essential to their overall health," said Tankersley, a pediatric clinical dietitian at Children's Hospital of Georgia. She works with young patients who have chronic health issues, including cystic fibrosis, obesity and other digestive health problems, renal disorders, and cancer and blood disorders, to help ensure they are educated and encouraged on proper nutrition.
Timed around World Food Day on Oct. 16, the food workshops are free and will cover basic nutrition information with a hands-on activity that will allow children to make their own Subway sandwich and enjoy it at no cost.
Children will also receive a take-home food explorer coloring book. Space is limited and registration is required through Eventbrite.
The Share the Color (#sharethecolor) events are scheduled on the following days at the designated Subway restaurants:
Friday, Oct. 13, 9:30 – 10:30 a.m., 5114 Wrightsboro Rd. in Grovetown
Saturday, Oct. 14, 10 – 11 a.m., 2571 Whiskey Rd. in Aiken
Thursday, Oct. 19, 9:30 – 10:30 a.m., 360 E Martintown Rd. in North Augusta
Monday, Oct. 23, 9:30 – 10:30 a.m., 4351 East Washington Rd., Evans Crossing Shopping Center in Evans
A recent study at the Georgia Prevention Institute at the Medical College of Georgia found that eating greens may improve heart health in teens. The findings suggest that ensuring young people are getting adequate vitamin K1 could improve cardiovascular development and reduce their risk of heart disease later in life.
The 154-bed not-for-profit Children's Hospital of Georgia is Augusta's only children's hospital, providing the highest level of neonatal and pediatric intensive care, as well as a wide range of general and complex health care for children. Children's Hospital  of Georgia was recently ranked the highest performing hospital in pediatric quality and safety among more than 100 of the nation's leading academic medical centers.