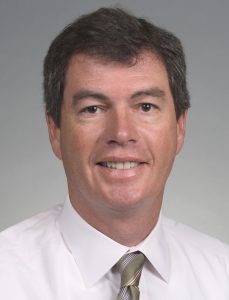 Few companies cherish their values more than Chick-fil-A. No Augusta University alumnus knows this better than Erwin Reid.
Now Chick-fil-A's senior vice president for restaurant development, Reid will return to his alma mater to speak about why his company values its values.
Reid's presentation, "More than a Chicken Business: Why Values Matter in Leadership," which is free and open to the public, will take place at 6 p.m. on Oct. 30 in the Jaguar Student Activity Center Ballroom on the Summerville Campus.
The talk is part of the Russell A. Blanchard Distinguished Lecturer Series in Ethics, hosted by the James M. Hull College of Business. The series is sponsored by the Georgia Bank and Trust Endowment established within the Augusta University Foundation honoring the legacy of Dr. Russell A. Blanchard.
Reid began his career with Chick-fil-A in 1978 at the Augusta Mall as a part-time employee. While there, he worked on his bachelor's degree in business administration from the Hull College of Business. Over the course of 40 years with Chick-fil-A, Reid went from working behind the counter to managing the company's real estate growth across the U.S.
Reid received the 2018 Distinguished Alumnus award from Dr. Rick Franza, Dean of the Hull College of Business, for his accomplishments.