Martini glasses, diamonds and oversized cameras are just some of the objects visitors can expect to see at the upcoming art show Out of the Box: The Art of Working with Cardboard.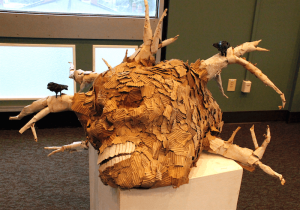 The show will feature works created by Jennifer Onofrio's, professor of art and humanities, 3D design students. The course is a beginning sculpture class and is a required prerequisite for many higher-level art courses.
"Most of the students in this class are freshmen and this is the first time they've ever done anything sculptural," Onofrio said.
Onofrio hopes the 3D design course challenges her students to think critically about making art.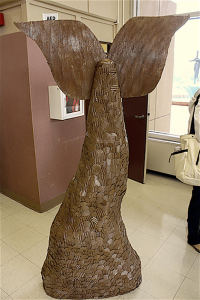 "3D is a different kind of challenge," she explained. "The students have to find a way to make their work free-standing. They also have to create something that is appealing from all perspectives versus a single perspective."
Cardboard art is one of the challenging projects the 3D students will work on this semester, according to Onofrio. The art show is a way to celebrate the students' hard work.
"Students find this assignment to be a challenge," Onofrio said. "This is a way to get closure on the project and bring in an audience and get some criticism and support on their hard work. Students usually enjoy the experience, and it helps to motivate them to continue seeking out opportunities to show their work."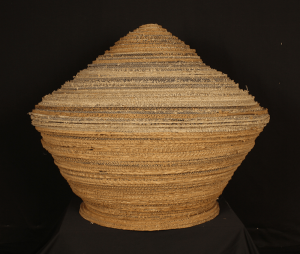 A reception for Out of the Box: The Art of Working with Cardboard will be held on Tuesday, Sept. 27, from 4:30-6 p.m. at The Towers, fourth floor of Washington Hall. For more information, contact Jennifer Onofrio, jonofrio@augusta.edu.