As Augusta University continues to grow and move forward with its Campus Master Plan, several older buildings have been slated for demolition, including the former UGA Pharmacy Trailer off St. Sebastian Way and the old Sickle Cell/Hulsman lab on Laney-Walker beside the Greenblatt Library.
Temporary protective fencing will be installed at both sites on Sept. 1-2, and some of the work will overlap. Demolishing the trailer should take no more than a week, while the abatement and demolition of the buildings on Laney-Walker could run into November.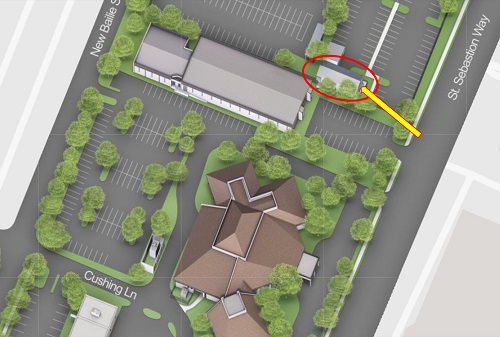 A few reserved parking spaces will be affected, and the Parking Office has already relocated the employees to other spaces. No traffic delays or interruptions are expected during the demo work.
For more information, please email Todd Peeler, project manager in Facilities Planning, Design and Construction, or call 721-8007.
To find out more about construction projects across Augusta University campuses, please bookmark the Pardon Our Progress page in JagWire.