Paul Brock, MD, a Rome, Georgia, general surgeon who helped establish the Medical College of Georgia Northwest Campus there, has been picked to lead that campus.
Brock, who officially became campus associate dean Oct. 15, succeeds founding dean Leonard Reeves, MD, a family medicine physician and Rome native who led the campus until his retirement in June.
The Northwest Campus is part of the medical school's statewide educational model, with regional campuses in Albany, Savannah, Brunswick and Rome, where students spend the clinically intensive years of their medical education, living and learning alongside area physicians. There is another four-year campus in Athens in partnership with the University of Georgia.
In addition to being responsible for students' experience at the Northwest Campus, Brock will work to identify and develop potential new clinical teaching sites throughout northwest Georgia. He also will work with partners like Area Health Education Centers and regional health systems to provide ongoing development of medical staff's education skills.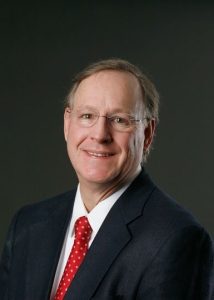 Brock, a longtime member of the Rome medical community, officially joined the MCG Northwest Campus faculty when it opened in 2013, but he was key in getting buy-in from other community physicians as soon as plans for the campus were announced in 2010, says Kathryn Martin, PhD, MCG associate dean for regional campus coordination.
Often called a "fatherly figure" by students, he is known as a staunch student advocate who will support students any way he can — from picking up a phone to make a call on their behalf to driving them between hospitals and surgical cases. He is consistently named Faculty Member of the Year by Northwest Campus students.
"I have a strong desire to teach and believe that pouring into the next generation of doctors is both a gift and a calling," Brock says. "I believe each medical professional has immense opportunity to improve themselves and the people and patients they encounter, and this all starts with their training."
Brock practices at all three major medical facilities in Rome — Harbin Clinic, Advent Health Redmond and Atrium Health Floyd. At Atrium Health Floyd, formerly Floyd Medical Center, he initiated, developed and served as director of the Comprehensive Breast Center and pioneered the "Know in 24" Program that allowed women comprehensive access to breast health care — evaluation, diagnostic tests and diagnosis in a 24-hour time period. He is division chief of surgery and serves on the Board of Directors at the Harbin Clinic.
Brock is a 1983 graduate of Emory University School of Medicine, where he also completed his general surgery residency in 1988.