Two longtime faculty at the Medical College of Georgia at Augusta University have been named Regents' Professors.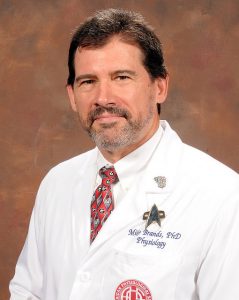 Dr. Michael W. Brands, a professor in the Department of Physiology and Dr. Mark Hamrick, a professor in the Department of Cellular Biology & Anatomy, are both recipients of the honor awarded to outstanding faculty members of Georgia's four research universities.
Brands' research, which focuses on renal mechanisms for long-term control of blood pressure in diabetes, has been funded by the National Institutes of Health since 1997. He is chair of the Augusta University Institutional Animal Care and Use Committee and directs the physiology component and the cardiopulmonary module in the Phase I MCG medical curriculum. He serves as program director for the biomedical sciences PhD core curriculum in The Graduate School.
Brands received a bachelor's degree in biology in 1983 from Rockhurst University, a small Jesuit university in his hometown of Kansas City, Missouri. He received his PhD from the University of Missouri, at the main campus in Columbia in 1988, and then moved to Jackson, Mississippi, for postdoctoral training under Dr. John Hall at the University of Mississippi Medical Center. He came to MCG in 2000.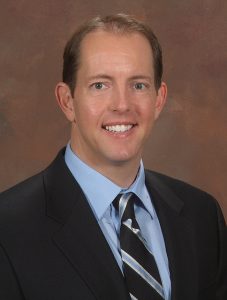 Hamrick's research on improving bone strength has been funded by the National Institutes of Health and the U.S. Department of the Army. Before returning to the lab, Hamrick served as Augusta University's senior vice president for research from 2011-14.
Hamrick received the university's 2009 Innovation in Teaching Award, 2009 and 2010 Exemplary Teaching Awards and 2005 Outstanding Young Faculty Award in Basic Sciences. He earned his PhD in cellular and integrative biology from Northwestern University and completed postdoctoral studies at Duke. His research focuses on musculoskeletal aging and tissue regeneration.