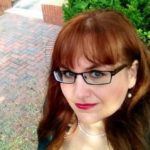 Dr. Margaret Kosal, associate professor in the Sam Nunn School of International Affairs at the Georgia Institute of Technology, will visit the Department of Political Science on Oct. 24 and 25 to present "WMD Proliferation & Emerging Technology: Challenges to Strategic Stability & New Terrorism Threats."
Recently appointed as an adjunct scholar at the Modern War Institute at West Point, Kosal is an internationally recognized expert in bioterrorism.
"As the United States looks to the future – whether dominated by extremist groups co-opting advanced weapons in the world of globalized non-state actors or states engaged in persistent regional conflicts in areas of strategic interest – new adversaries and new science and technology will emerge," Kosal writes. "This talk will discuss trends in technology, biological weapons, biological terrorism and approaches to reduce the threat."
Dr. Gregg Murray, chair of the department of Political Science, said Kosal's visit presents a truly unique opportunity for students.
"We're really excited to have Margaret Kosal visit us here at Augusta University," Murray said. "It's not just every day that you get to hear from and pick the brain of an expert on real-world bioterrorism and biodefense."
For more information, contact the Department of Political Science at (706) 737-1710.