Two Bell Ringer reporters have won Society of Professional Journalists Mark of Excellence regional awards.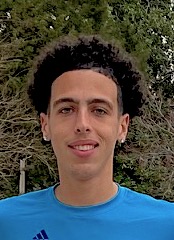 Carlos Rodriguez, a communication major, took first place in sports writing and was a finalist in sports photography. Rodriguez is the sports editor of The Bell Ringer, the student newspaper at Augusta University. He primarily covers basketball and runs the sports department.
His article was titled "From soccer player to XC runner, AU's Taylor has perfect season in imperfect 2020." His photography was of Augusta men's basketball center Tyshaun Crawford dunking in a game against rival USC Aiken.
"It means a lot to win the award and be recognized in a region with such good journalism schools," Rodriguez said. "I feel like it's a result of the hard work I've put in. I was shocked when I found out, but it felt great knowing that I received the honor. I think The Bell Ringer has provided other students and myself a great platform to be able to write many different stories and allow these stories to compete with other students from other universities."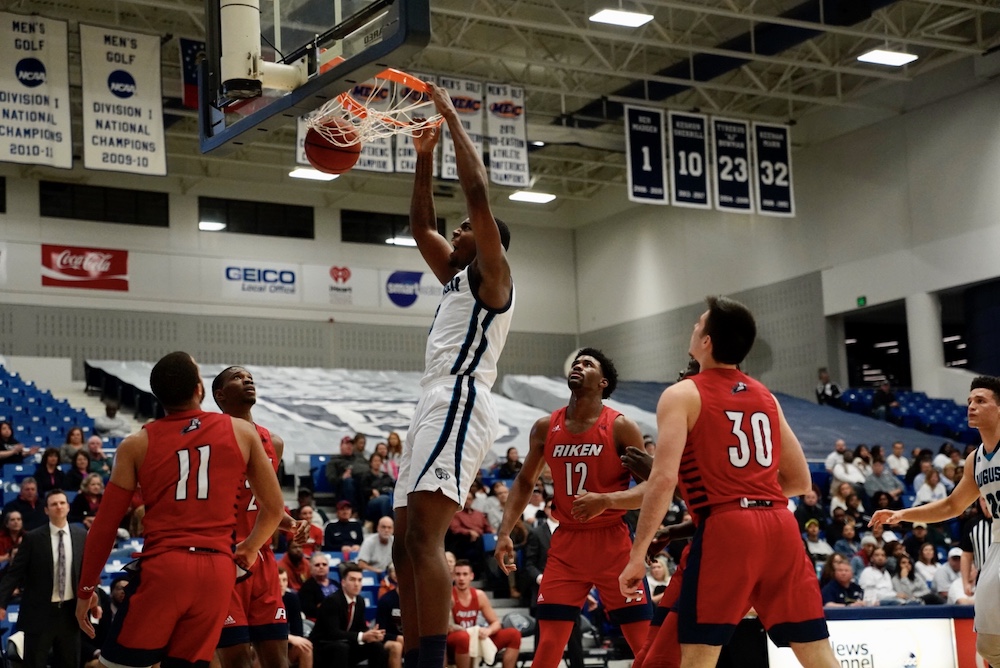 Emily Garcia won first place for in-depth reporting for an article titled "Former AU medical resident sues for discrimination and defamation." Garcia said her story was a team effort.
"I'm so grateful to accept this award for a story that I and my amazing editors poured so much energy into," said Garcia, who was editor in chief of the Phoenix student magazine last spring and volunteered to report for The Bell Ringer last summer. "I owe a great deal to my professors and colleagues in the AU Communication Department for all of their support. I want to thank Lesley Williams, who shared her story with me and readers of The Bell Ringer. It is through her trust and the trust of others that I am able to tell in-depth stories."
Assistant Professor Dylan Wilson, who advises The Bell Ringer, praised both students.
"I am exceedingly proud of Emily and Carlos for their wins in the SPJ competition," Wilson said. "Both are extremely hard workers with an incredible nose for journalism. Their wins are very well deserved."
Professor Debbie van Tuyll helped coach Garcia on her winning story, which extensively relied on the Georgia Open Records Act.
"Emily is probably the most naturally talented journalist I've had the pleasure to work with in my 30 years at Augusta University," said van Tuyll, who teaches reporting and media law. "She works hard, digs deep, and she thinks stories through logically and dispassionately. She'll likely be our next Walter Cronkite or Edward R. Murrow."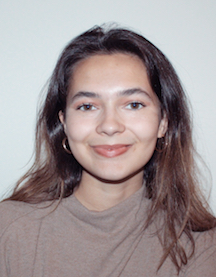 Professor David Bulla, chair of the Department of Communication, helps coach The Bell Ringer sportswriters through his sport communication class. He praised Rodriguez for being a consummate sports journalist.
"The Bell Ringer is very fortunate to have Carlos serving as sports editor," Bulla said. "He conceived the idea for this story as the cross-country season progressed, and Mackenzie Taylor was winning race after race on her way to a conference championship. He also photographs and makes videos of the sports he covers, does a regular sports podcast and holds a weekly budget meeting to make sure The Bell Ringer sportswriters are covering their beats. He also is a great ambassador of the First Amendment. This is something he learned when he served as a sportswriter for the Warrior Wrap-Up student newspaper at Grovetown High School."
Garcia and Rodriguez competed in SPJ's Region 3, which includes South Carolina, Georgia, Alabama, Florida, Puerto Rico and the U.S. Virgin Islands.
Both Garcia and Rodriguez's entries will go onto the national competition now. The national winners will be released this summer.
"I think the accomplishments of Emily and Carlos show the hard work that has been put into The Bell Ringer and Phoenix in recent years," Bulla said. "Both enterprises are moving more and more toward being primarily digital operations, and they also have had to adopt social media as another way to get news and information to the public. Still, both publications have to have leadership, and Emily and Carlos have displayed that at the highest level, especially through their own reporting efforts."
Rodriguez also is a cross-country and track athlete at AU. Garcia, who was a communication major at AU, transferred to the University of Georgia last August. She will be doing an internship with the Foundation for Individual Rights in Education this summer.