AUGUSTA, Ga. – Cathleen Caldwell has been named Associate Vice President of Marketing, and Christen Carter has been named Associate Vice President of Communications in the Division of Communications and Marketing at Georgia Regents University.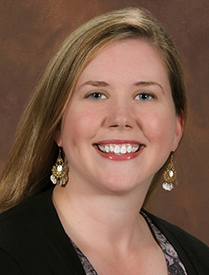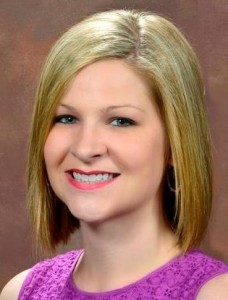 "In order to better serve our campuses and our community, we must create a structure that aligns with a new approach to telling our story; an approach that inspires people to act, to take renewed pride in their place of work and in their community," said Jack Evans, Vice President of the division. "This is the first phase in a series of changes to restructure ourselves to better fill that role."
Caldwell has more than 15 years of communications and marketing experience, beginning in 1999 at the Gertrude Herbert Institute of Art. After that, she worked in public relations in the Environmental Restoration Division at Savannah River Site. She joined GRU in 2003 as a Marketing Specialist, became Marketing Manager in 2006, and then Marketing Director in 2012.
She received her bachelor of arts in communications from GRU in 2000 and a Master of Science in Healthcare Management from Troy University in 2005.
Caldwell is a member of the Society for Healthcare Strategy and Market Development and a member of the Board and immediate past President of the Georgia Society for Healthcare Marketing and Public Relations. She is a 2013 graduate of the Augusta Metro Chamber of Commerce's Leadership Augusta program, and, most recently was named to the 2015 list of GRU's Jag 20 Emerging Alumni Leaders.
Carter received her Bachelor of Science in Business Administration from the University of South Carolina in 2010. She joined GRU in 2011 as a Public Relations Coordinator and became Director of Media Relations that same year. Previous experience includes Marketing Coordinator positions for Paladin, LLC, and Global Spectrum.
Carter is a member of Aiken Young Professionals, the Association of American Medical Colleges Group on Institution Advancement, Georgia Education Advancement Council, University System of Georgia Chancellor's Public Relations Administrative Committee, and the USG Fraud Committee. She is also a 2015 graduate of Leadership Augusta.