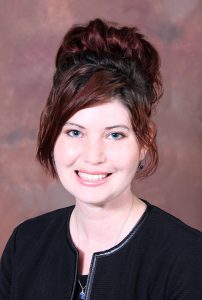 Dr. Candis Bond, director of the Augusta University Writing Center and assistant professor of English, was recently interviewed by the staff of the University of Texas Austin's 'Axis' writing center blog to discuss the challenges and opportunities of managing a diverse, multi-campus writing center serving students in both the liberal arts and STEM education fields.
"Since my arrival, I have worked to retain the center's commitment to writing center best practices while simultaneously adapting to the university's new emphasis on STEM and the Health Sciences," Bond said. "It has been an exciting time of growth, creativity, and innovation for the center."
Read Bond's full interview with the 'Axis' blog.