The excitement on Caroline Hegg's face said it all.
After years of competing as an independent in Division I, the Augusta University's women's golf program finally has a conference to call their own.
On June 24, the Southland Conference formally announced the addition of the AU and Delaware State to its ranks, joining Houston Baptist, Incarnate Word and Texas A&M-Corpus Christi. AU and Delaware State replace Sam Houston, Central Arkansas and Lamar, which recently left.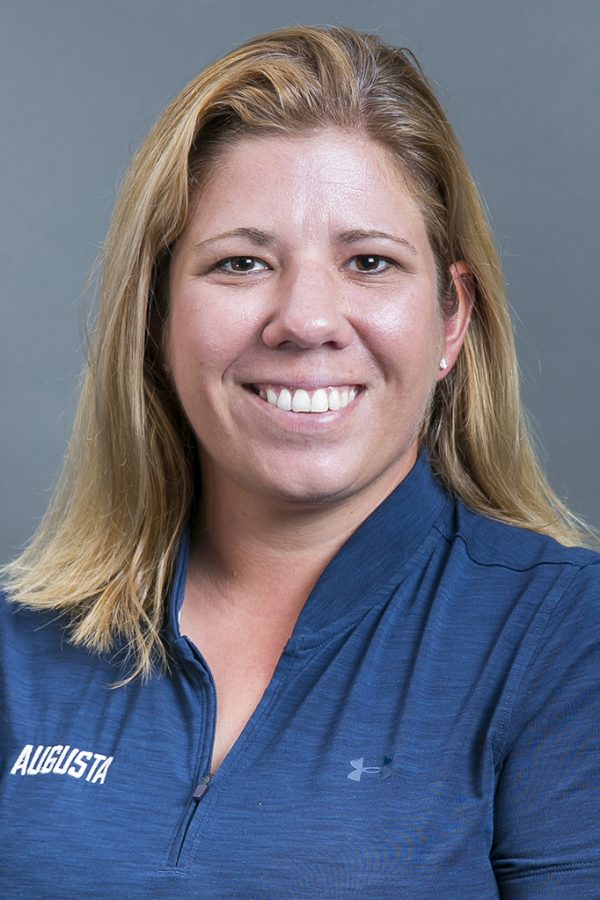 Hegg, who has been the women's coach for the past six years, is grateful that her team will have a home starting next season.
"To have a conference come to us in a very motivated manner was something that was exciting for me and my program," Hegg said. "We deserve to have a home and have an opportunity to compete for a conference championship … our girls deserve that experience. I am grateful for the opportunity now."
Although the Southland Conference reached out to AU a few months ago about the program possibly becoming an affiliated member, Hegg was cautiously optimistic after several opportunities to join a conference in years past came and went.
After the initial meeting, Hegg said, there was reason to believe this was the year something would happen.
"I knew that the Southland Conference had some great programs … it's a win-win situation for both sides," said Hegg, who has led the Jaguars to NCAA Regionals appearances in three of the six years she's been here. "It helps them, because they lost a few teams to other conferences, which has been the norm over the past 10 years in college athletics. So it's helps them to be able to show that they're increasing their membership and working towards adding as many teams as possible. And obviously it's great for us to have a home."
Competing as an independent made it more difficult for the Jaguars to qualify for the NCAA Tournament. The years Hegg's squads did qualify, she said, is a testament to her players and their desire to compete.
"Our goal is to compete for national championships every year, and we make it to regionals most every year based on our own merit, which is a challenge a lot of programs couldn't do year in year out," Hegg said. "I'm very proud of what we've done over my six years and over the years that (former coach) Kory (Thompson Henkes) was here before me: that we set a precedent that we were going to be competing at the top level despite not having an AQ (automatic qualifier) through our conference championship."
Hegg also noted that playing in a conference with a year-end tournament will allow her to possibly schedule differently, as to not having to worry about constantly playing the best competition every week just to keep their ranking up.
The Southland Conference also added AU's men's program along with Francis Marion. The lineup for the men's golf next season will also include Houston Baptist, Incarnate Word, New Orleans, Nicholls and Southeastern Louisiana.
McNeese's men's and women's programs will be paused for the 2021-22 academic year.
"We are very pleased to welcome our new affiliate golf members to the Southland," league Commissioner Tom Burnett said in Thursday's news release. "We look forward to a beneficial partnership with these institutions, providing outstanding championship experiences and NCAA access for the student-athletes of these programs."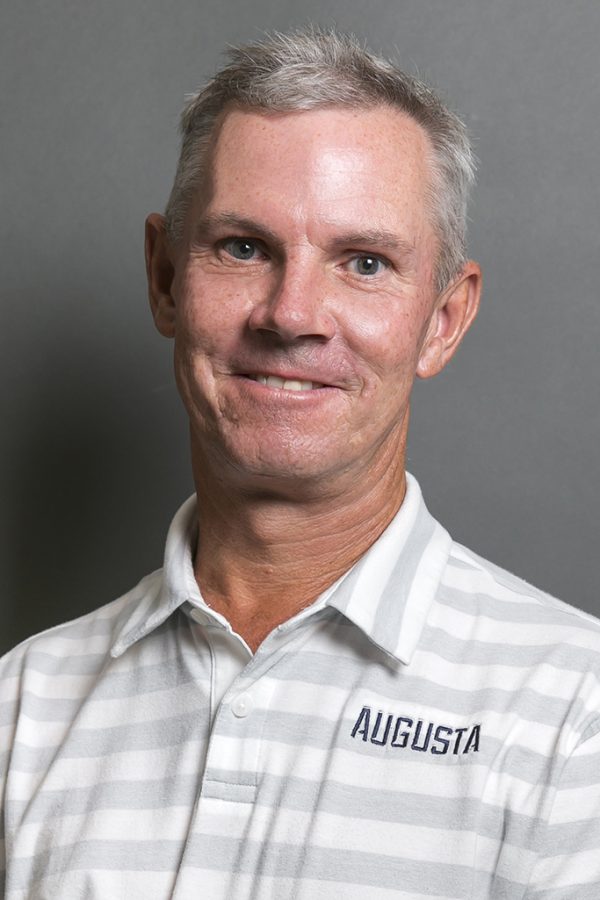 AU's men's program had been a member of the Mid-Eastern Athletic Conference (MEAC) for the past six seasons and had represented the conference five times in the NCAA Men's Division I Golf Championship. Head coach Jack O'Keefe is excited for the next chapter of both the men's and women's programs.
"Joining the Southland Conference is a tremendous move for our men's golf team, as we will participate in a very competitive conference," he said. "Most importantly is that now our men's and women's teams will both be in the same conference for the first time ever in school history. It will be nice to have the continuity with the Southland Conference for both programs."
Director of Athletics Clint Bryant thinks this is an exceptional opportunity for both programs, not only to have a chance to compete in the conference tournament, but with that, the automatic qualifier into the NCAA tournaments that each tournament carries.
"I think any time you have a conference affiliation it's good," Bryant said. "Caroline has done an exceptional job of recruiting some really quality athletes. We feel she has an opportunity, if given the chance, to be able to compete on a national stage and that she would do very well. One thing, too, is Jack's and Caroline's teams have done exceptionally well academically. So, I think the Southland Conference looked at us as giving their conference a little prestige, with us being in Augusta, Georgia, and with a strong golf resume as well as knowing what golf means to this community."
AU's women's program has reached the NCAA Regionals eight times, most recently in 2019. There was no tournament in 2020 because of the COVID-19 pandemic.
The women's conference tournament will be held April 18-20, at a location to be determined, with the winner also earning the conference's automatic berth into the NCAA Tournament.
Augusta and Francis Marion, both members of Division II Peach Belt Conference, sponsor golf at the D-I level. Augusta won back-to-back NCAA Division I men's national championships in 2010 and 2011, and Broc Everett won the 2018 NCAA individual men's national championship.
In all, the AU men have participated in 22 NCAA Regionals, reaching the championships three times.
The men's conference tournament will be held April 25-27, 2022 at the Dye Course at Stonebridge Country Club in McKinney, Texas, with the winner earning the league's automatic berth into the NCAA Division I Men's Golf Championship.
Current PGA Tour members Henrik Norlander and Patrick Reed were both members of the Jaguars' national championship teams. Reed is a nine-team winner on the tour, including capturing the 2018 Master Tournament. Norlander has finished runner-up twice (once at the 2021 Farmer Insurance Open in January and the other back in November 2016 at The RSM Classic.)