For its second annual Values Week, Augusta University is honoring inclusion on Tuesday, Nov. 12. A champion of inclusion on the AU campus is the student organization Indian Cultural Exchange.
Inclusivity is reflected in diversity, equality, fairness, impartiality, and respect.
Indian Cultural Exchange was founded at Augusta University in 2016, spearheaded by students Reeya Patel and Rachna Patel — and now, with 87 members, it's one of the largest student organizations on campus. The group is the reigning Student Organization of the Year and is advised by Dr. Sudha Ratan, a political science professor.
The mission of the Indian Cultural Exchange is to share Indian culture with the Augusta University community. The group's main annual events include Diwali, the Hindu festival of lights; Garba, a traditional dance event; and Holi, the Hindu festival of colors. The group also hosts non-cultural events like socials, formals, and movie nights.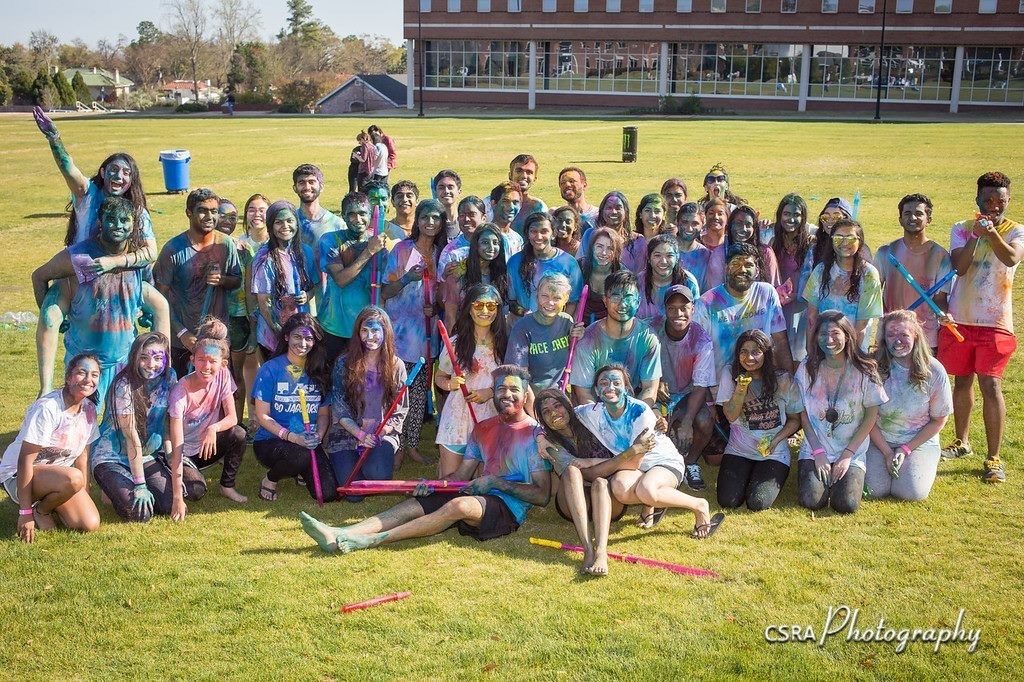 The value of inclusion
Reeya and Rachna founded the group to bring their Indian culture to the campus community and to keep their family's traditions in their lives after leaving home for college. The group started off with 12 total members, with six serving as executive board members.
"We were scared in the beginning," says Rachna, the group's vice president. "We thought, 'What if nobody wants to come to these events?'"
But students did come — and interest and membership have grown steadily since 2016. In fact, last year's Garba event was such a success that it got fire-coded: so many people showed up, the group exceeded the capacity of the building they had booked.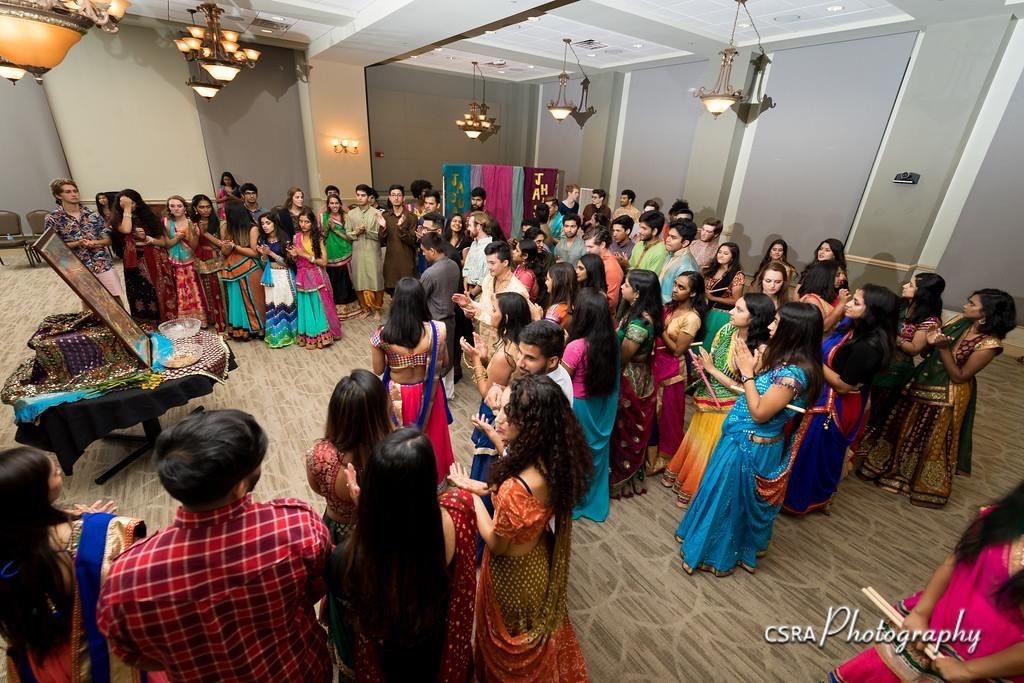 "We started the group mostly for ourselves, but also because there was this gap in cultural knowledge," says Reeya, the president of the group. "And we're seeing people are very interested in filling this gap. Because it's not just Indian students coming up to us now.
"Now, about one-third of our membership is non-Indian students, and some non-Indians are even board members. It's really amazing that more people are trying to learn about who we are and what we do, and that non-Indians are interested in our culture and our customs."
Reeya and Rachna both express that their own appreciation for their culture has grown since starting the group.
"Since we started this club, I feel like I've connected to my culture even more. I'm not missing out on our traditions and festivals now that I'm away from home, because I get to have those traditions here at Augusta University. I'm not as homesick anymore, either," says Rachna.
Both Reeya and Rachna are proud of the group they've built, and are ready to pass the reins to other board members upon graduating in May 2020.
"It's a cool feeling to have built this. We've made an impact. Something that started so simply — the Indian Cultural Exchange just throwing events for our own group members, and hoping others would come — has now turned into something people demand," says Reeya. "I could've never imagined this. Our original mission is being realized, and the cultural awareness barrier is being broken."
The group donates to Family Promise of Augusta every year, a local organization that houses at-risk families.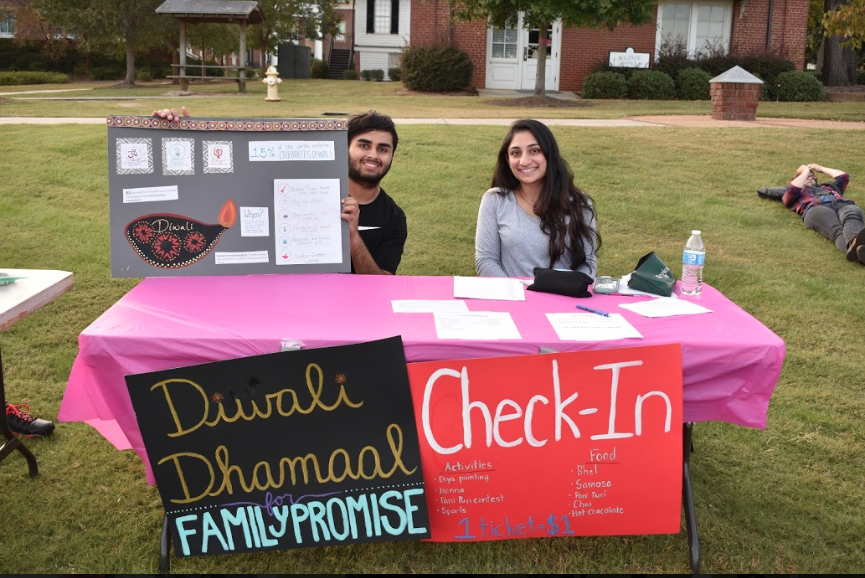 Finding inclusion during Values Week
The Augusta University community can emulate the Indian Cultural Exchange this week by attending the inclusion-themed events on Tuesday, Nov. 12.
From 11 a.m. to 1 p.m., the Summerville Campus will host a "Friendsgiving" lunch on the JSAC Breezeway. Students get in for free, and faculty and staff can donate three non-perishable goods or hygiene items to the Open Paws pantry to receive a meal ticket.
At 7:30 p.m., the Jazz Ensemble will play smooth jazz tunes in the Maxwell Theatre.
For more information about Values Week, contact Joe Pierce, director of student life and engagement.
Learn more about the Department of Student Life and Engagement.