Starting in the fall of 2022, Augusta University will begin offering a new Bachelor of Fine Arts in Digital and Visual Storytelling.
Dr. Wesley Kisting, associate dean of Pamplin College of Arts, Humanities, and Social Sciences at Augusta University, was thrilled to announce the Board of Regents of the University System of Georgia officially approved the new program on Tuesday, Aug. 10.
"This BFA in digital and visual storytelling will roll out officially next fall, but, as a practical matter, we have students right now eager to begin this program," Kisting said. "We've known for a long time that students here would love a path where they can immerse themselves more deeply in film, media production and performance. I am certain a number of students will convert immediately when the program is launched because this is really what they would like to do."
Kisting explained this particular BFA in digital and visual storytelling is different from many other programs across the country.
"This is not a traditional film or theater degree like many people might think looking at the curriculum, which includes a lot of film and theater components," Kisting said. "It also incorporates some anthropology, creative writing and communication courses. So, it's designed as an interdisciplinary program that is really geared toward students who are now growing up within, what is called, the creator economy."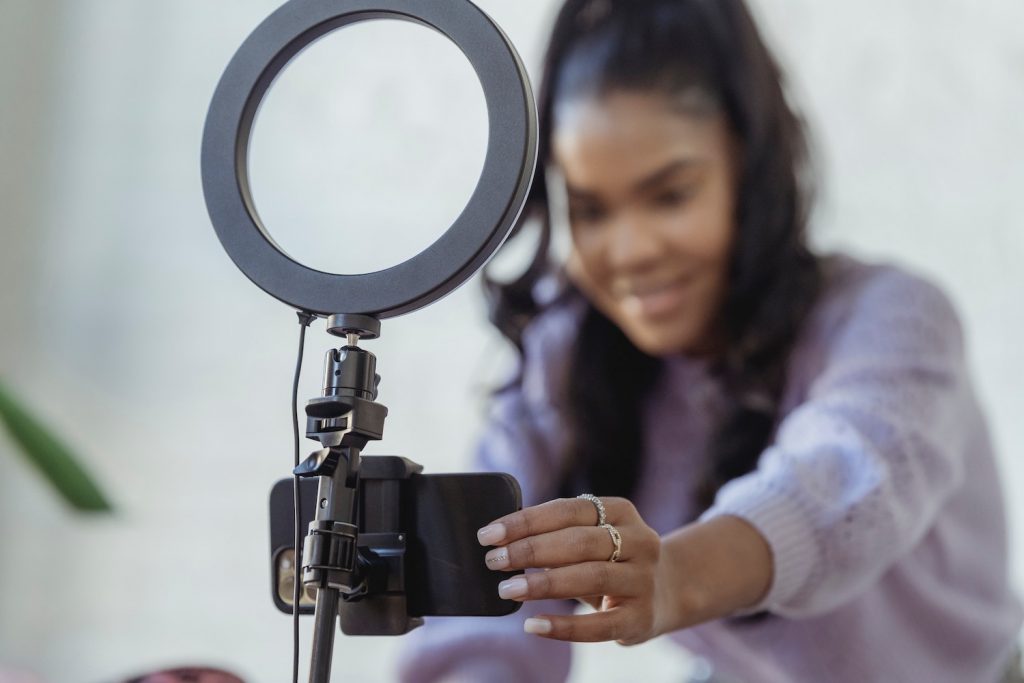 Basically, the creator economy is an economic model where content creators amass large followings through social media and can directly make money from their audience, Kisting said.
"This is a huge industry, but a non-traditional industry that has emerged on digital and social media across all kinds of different platforms such as YouTube and Twitch," he said. "People have found ways to do what are essentially a combination of traditional filmmaking, performance and public relations skills."
Understanding the creator economy
YouTube boasts 2 billion monthly active users, who watch more than 5 billion videos daily. It is the second-largest search engine behind Google and the average time American adults spend on YouTube is about 24 minutes a day, according to techjury.
In addition, TikTok has been a breakthrough invention in recent years since it was launched in 2017. TikTok has garnered 800 million active users and accumulated more than 1.5 billion downloads in the process. It is currently ranked as the seventh most downloaded app in the last decade, according to techjury.
Since this creator economy is constantly evolving, people interested in this field need to learn the skills of interacting with the public, managing a brand or an identity and building a relationship with their audience, which is basically their consumers, Kisting said.
"If you think about the type of people who have succeeded on these platforms, they can be people who do things like prank comedy or have unique skills like Irish folk dancing," he said. "Or some people succeed because they just have really witty and insightful commentary on a whole range of social, intellectual, moral, philosophical or religious matters. But what they all need is a sense of presence on screen."
Moreover, since the creator economy exerts such a strong influence over daily life around the globe, companies and organizations are taking note — and trying to hire the same skill set— all across the business and nonprofit sectors, Kisting said.
"Due to the creator economy, the communications-related jobs in the business and nonprofit sectors have started to shift, so this program is really aligned with highly employable jobs even in the traditional communications, public relations, outreach, engagement, distance education and distance training sectors," Kisting said.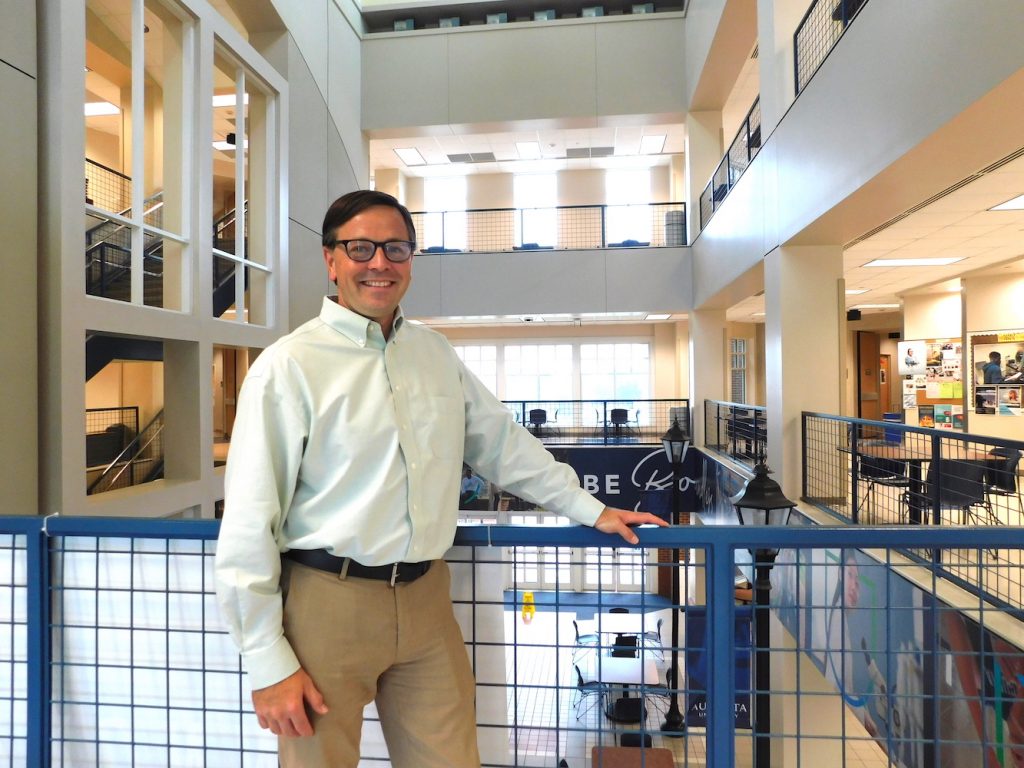 For example, Humana in Atlanta is currently seeking a senior communications professional under the title "digital storytelling." The position requires not only a bachelor's degree in a communications-related field, but it specifically asks for "a history of video storytelling independently or with contracted service providers."
"This is symptomatic of a growing interest in companies, organizations and even in the military to find people who not only communicate well in the traditional sense, but know how to insert a brand or message into the creator economy — as well as collaborate with other successful independent creators — to reach new and global audiences," Kisting said.
Kisting said this new program will be headed by a group of talented and enthusiastic professors from the Department of Art and Design, including Matthew Buzzell, Dr. Melanie Kitchens O'Meara and Doug Joiner.
Dr. Kim Davies, dean of Pamplin College, said she was delighted to hear the Board of Regents approved the new program this week.
"The Department of Art and Design has put so much into this program. I am so pleased to see it becoming a reality," Davies said. "I can't wait to see what our students produce."
Davies said it was also wonderful that the program received full support from both Augusta University President Brooks A. Keel, PhD, and Executive Vice President for Academic Affairs and Provost Neil J. MacKinnon, PhD.
"It was great to have so much support on this proposal from Dr. MacKinnon and Dr. Keel," she said. "And so much thanks go to Dr. Wes Kisting and Mr. Scott Thorp for continuing to fight for this important program for the whole state of Georgia and beyond."
The tools for success
With this new degree, there will be so many different ways that content creators can promote themselves and market themselves to employers, but the key is these students must develop an unusually robust creative and interdisciplinary skill to draw a large and loyal audience, Kisting said.
"The sky is the limit, but a lot of the most successful content creators are people who are simply just really good storytellers," Kisting said.
He added that a perfect example of such a content creator is former Navy Seal John Allen, better known online as MrBallen, whose content is focused on talking about true crime cases and other mysteries. "He just picks these crime or mystery stories about bizarre topics, but because he is a really nice storyteller, you feel like he is somebody you know.
"He seems like a fun guy to be around, who is going to tell you a really great story."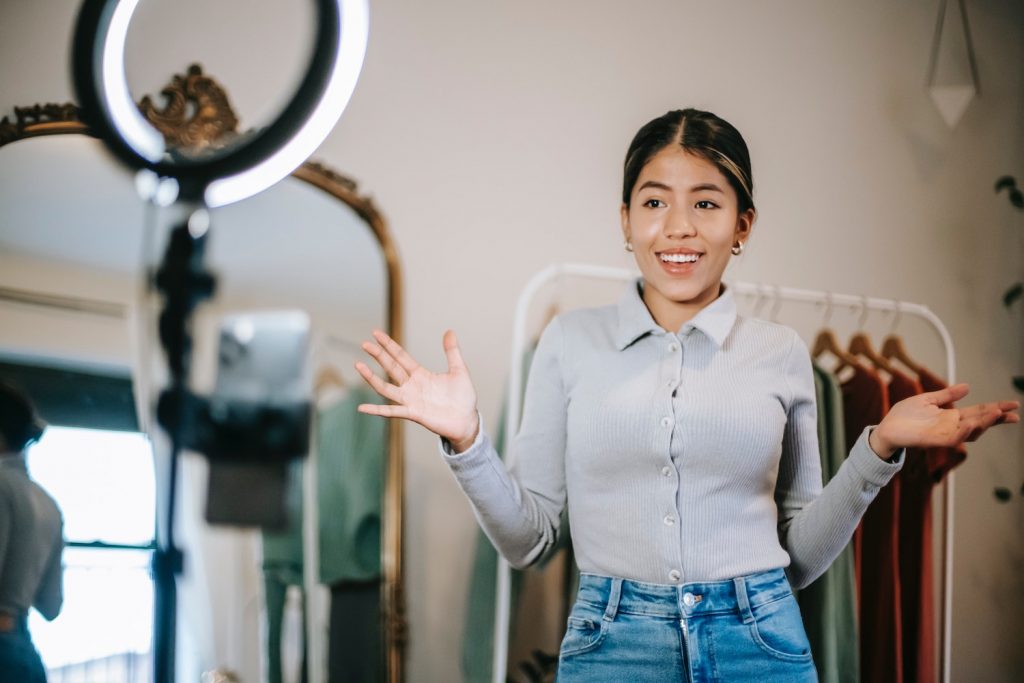 A growing number of students are interested in pursuing a career in this creator economy, but they are majoring in other fields such as communication or creative writing because this kind of BFA wasn't previously available at Augusta University, Kisting said.
"Now, we're not necessarily setting out to offer a degree program that's going to go help people be successful YouTubers," Kisting said. "But more than a quarter of all young people now say they aspire to be a YouTuber. So, there's an audience out there right now that takes this very seriously. That's what they want to do, but very few programs are even speaking to them. This program will speak to them."
This new BFA will teach a student to become an outstanding digital and visual storyteller, which will allow the student to succeed in a variety of independent, entrepreneurial careers, he said.
"We expect many students will say, 'That's everything I want to do,'" Kisting said, adding that this new degree will also likely attract a lot of students from across the state and beyond. "I'm sure there are a lot more people in this area and across Georgia who have chosen not to come to Augusta University because we didn't offer this program. They will suddenly take note.
"I'm also confident that with effective marketing, a lot of people from Atlanta will be interested in this program as well because, with this BFA, we are squarely focused on where technology is taking the storytellers of the future."