The Office of Civic Engagement, a unit of the Department of Student Life and Engagement, is hosting a voter registration drive from 10 a.m. to 2 p.m. Tuesday, Sept. 22.
That date is National Voter Registration Day — a nationally recognized civic holiday that is celebrated on the fourth Tuesday of September.
At the event, students, faculty and staff can request absentee ballots, ask questions about the voting process (including early voting), and submit their voter registrations on paper or online.
There will be four locations:
Health Sciences Campus:
Designated public forum green space, east side of the Student Center
Patio of Education Commons
Summerville Campus:
Teardrop in the Grove area
Room 136/lobby space of University Hall
All locations will be easily identifiable with balloons and volunteers in white T-shirts.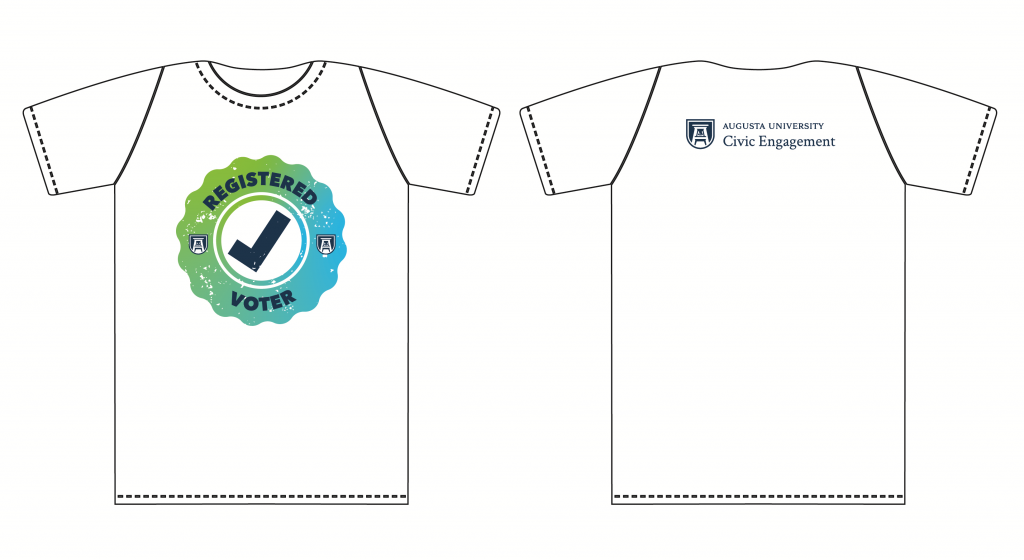 For Georgia and South Carolina residents, the deadline to register to vote in the Nov. 3 election is Oct. 5.
For more information, visit the Office of Civic Engagement's website.