Candee Barris enlisted in the United States Army at 17, following in the footsteps of her father and grandfather to serve her country.
Erica Willenberg had a 4-year-old daughter and thought enlisting would provide them a good life with the opportunity to travel the world.
Alex Larson knew the military could provide structure and a chance for a better education.
All are Augusta University students as well as veterans, and all tout the benefits of AU's Military and Veteran Services in helping them adjust to civilian and student life.
"Veterans select to attend Augusta University for many reasons — from the value and degrees offered to it being close to home — but regardless of the reason, we will never take their service to our country for granted," said Stefane Raulerson, EdD, director of Military and Veteran Services. "Here at AU, we strive to honor that service with one-on-one assistance during the application process, connection with other military students with the Military Resource Center and our chapter of Student Veterans of America, and support of academic success with exclusive military-student events.
"Our student veterans bring important skill sets to the classroom, add diversity to our campuses, and provide worldwide experiences that impact learning of others. Veterans who choose to attend Augusta University are true gems to our institution and our community."
Augusta University's student veterans seek to honor those who came before them. Hear more about what Veterans Day means to them.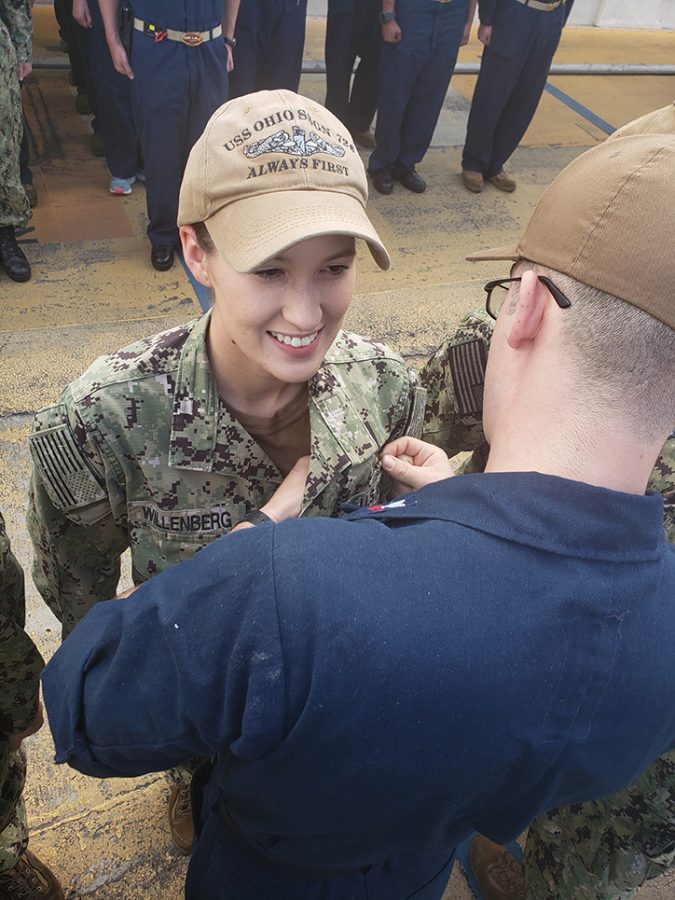 Willenberg, who is enrolled in the School of Computer and Cyber Sciences, said information technology was one of her main responsibilities during her service, where she managed the LAN (local area network) while making sure everyone was secure.
"I have to give a shout-out to Kristen Crose, military student records coordinator. If it wasn't for her, I wouldn't be enrolled in the fall semester," said Willenberg, who was a petty officer in the United States Navy.
Barris, who was an interrogator and a linguist as a staff sergeant in the Army, remembers her parents having to sign a waiver allowing her to enlist. Her father served in the Marines during the Vietnam War and her grandfather was in the Navy, so she wanted to continue the family legacy.
"I have five other siblings and they either couldn't or wouldn't, and it was left up to me and I wanted to make sure this family tradition continued," said Barris, who mentioned her biggest struggle serving centered around family. "Not only was I a soldier; I was a mom. And being away on deployments, missing Christmases, missing key events in your kid's life was hard."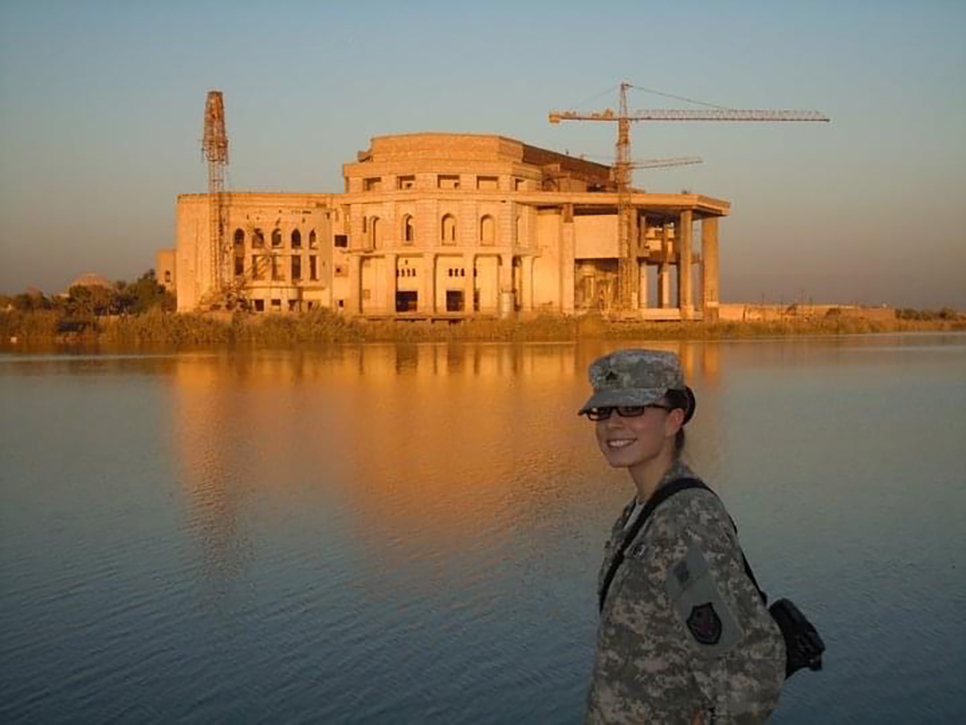 Barris is now a PhD candidate working in the Vascular Biology Center and believes her transition into civilian life has been "pretty flawless." She was already attending classes at AU as she finished up her last year of active duty and by the time she was ready to conclude her service, she was already well established at AU.
"I was here, using my GI Bill, which I was able to use in its entirety, and I'm still currently able to use additional resources from the VA. Being a soldier really gives you a lot of organization, and you can apply a lot of those skill sets into your life. Whether it's your education or your family, I think that being organized is key and helps you find the time to devote to everything that's necessary."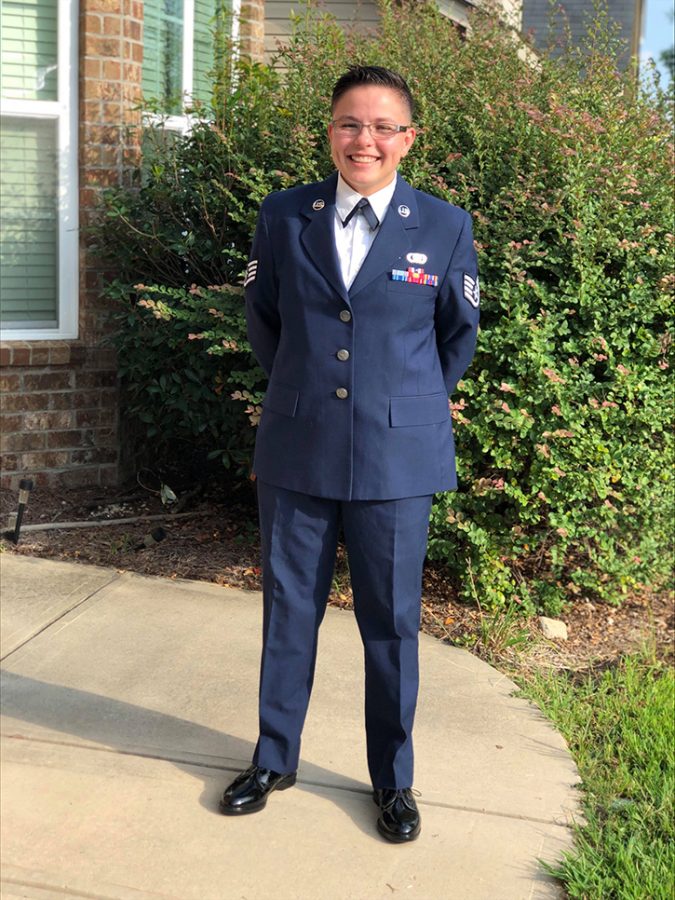 Larson was a staff sergeant in the U.S. Air Force and worked as a mission manager, tactical air specialist and linguist. Enrolled in the School of Computer and Cyber Sciences, Larson is now balancing work and school life, which became easier once arriving at AU.
"I was able to talk to my advisor and various people about what I wanted to do and how I could translate that into a civilian sense. They've been able to provide to me, whether it be mental services or bringing AU out to Fort Gordon to help me with school while at work."