About 10 years ago, Randy LaMons and Kenneth Givens were walking the halls of Grovetown High School in Columbia County as seniors preparing to graduate.
Back then, the two friends didn't know what to expect.
All they knew was they were headed off to Georgia Southern University and beginning a new chapter in their lives.
Now, almost a decade later, Givens is a project manager and civil engineer in Columbia, South Carolina, while LaMons is pursuing a master's degree in clinical mental health counseling at Augusta University's College of Education.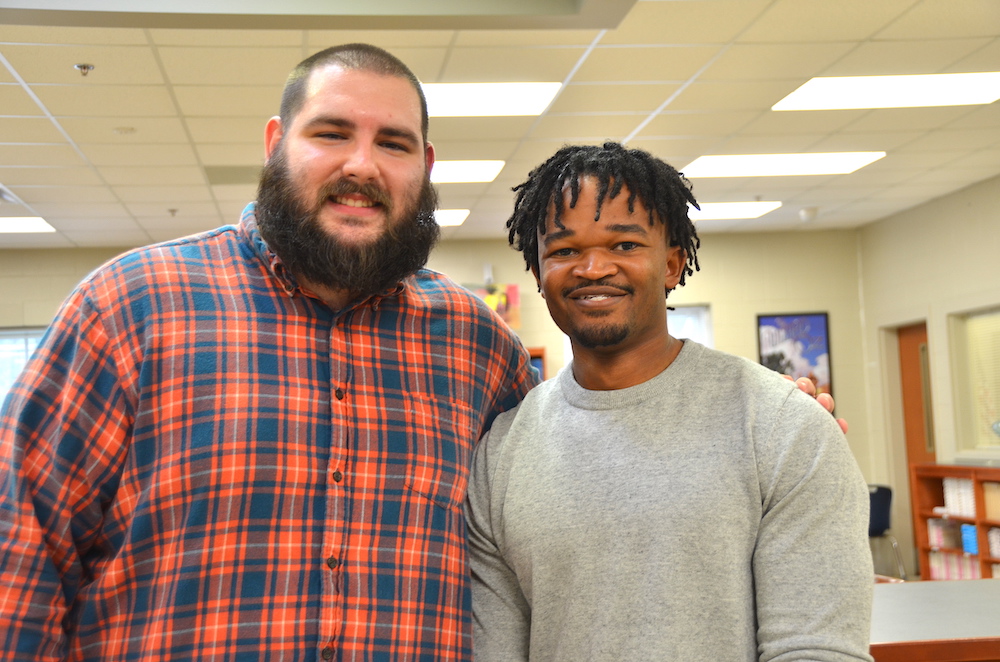 After looking back at their academic journey, the two friends decided to form the Be the Change Foundation last year to give back to the community where they grew up.
The foundation will award $500 scholarships to two seniors this year at Grovetown High.
The two students who have been awarded the foundation's first scholarships are Cierra Williams and Brianna Taylor.
Both Grovetown seniors have been accepted to Augusta University.
"The biggest part for me is the mentorship with the students," LaMons said. "Obviously, the money is great because they need it for college, but we want this foundation to be more than that. This is about the future. It's not just about the money. For me, the mentorship is extremely important because we want to let them know that they can reach out to us for support if they need anything."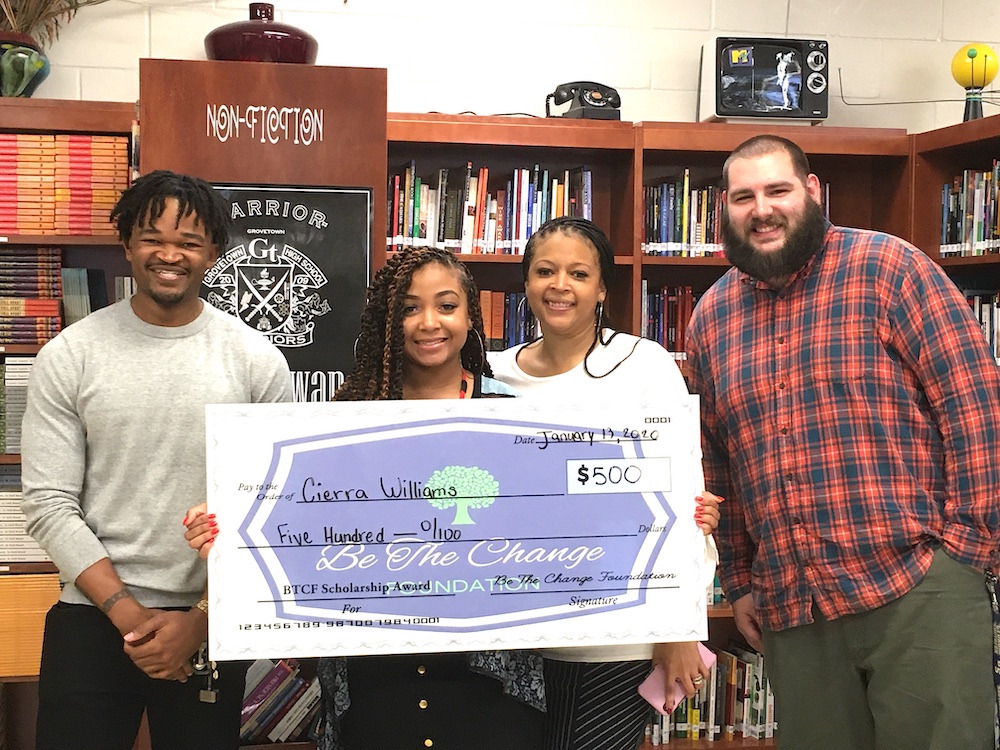 The requirements for the scholarship include a 3.0 cumulative GPA, an SAT score of 1050 or higher or an ACT score of 18 or higher and at least 20 hours of community service in Grovetown or surrounding areas.
Applicants were also asked to submit an essay and agree to be interviewed.
Givens and LaMons worked with Brandi Higginbottom, the guidance counselor at Grovetown High, to provide applications to students and set up interviews.
"We are from here, so we know what it's like to live here and grow up here," Givens said. "We started this foundation because we want all the kids here to know that they can make positive changes. In fact, they can make a huge difference in other people's lives."
All the students have to do is care about their community, Givens said.
"We want them to excel and hopefully one day be able to give back," Givens said. "A lot of people will say, 'Well, I can't give much.' And so then they end up not giving at all. Or you will hear, 'LeBron James is donating full schools. Well, I can't do that, so why get involved?' But if everybody gave a little bit, we could do a whole lot."
Since announcing the formation of Be the Change Foundation last year, Givens said a number of individuals in Columbia County have offered to help.
"A lot of the community has already reached out to us and said they want to donate," Givens said. "So, we are getting our nonprofit designation this year. That way, we can receive donations and possibly offer more scholarships. We could even possibly offer more scholarships to other high schools in Columbia County."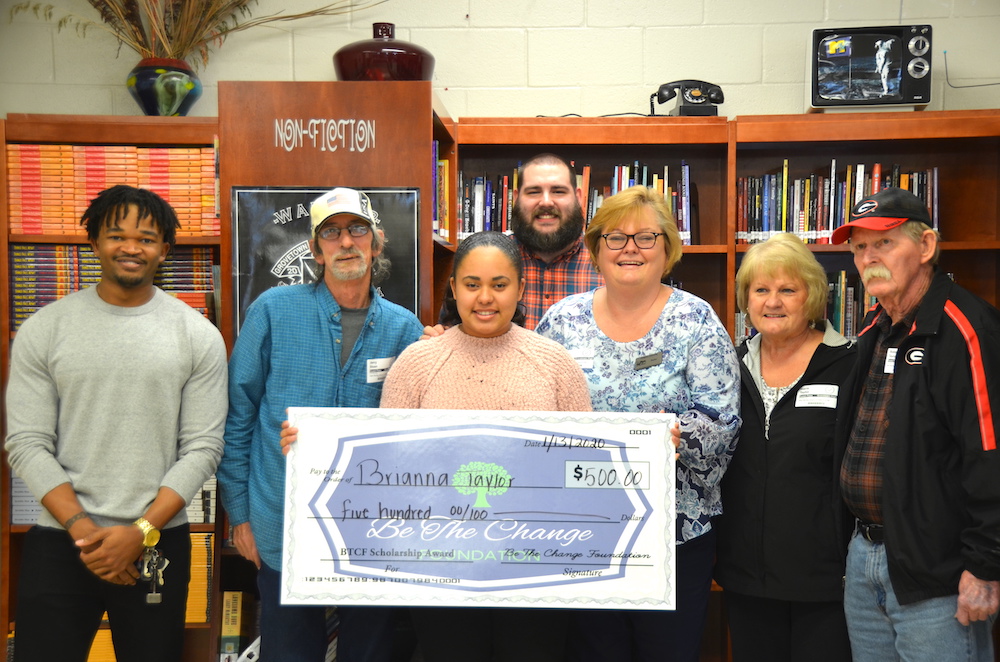 The two seniors who were awarded the $500 scholarships this year were invited to join their families on Jan. 13 at Grovetown High for the official announcement.
"It really means a lot to me because any money is a real help when you're planning for college," Williams said. "So my family and I really appreciate it."
Taylor, who says she hopes to receive a doctoral degree at Augusta University, was grateful for the generosity of the two former Grovetown High students.
"It will help a lot toward college," she said. "And it means a lot that these former students care about us and would want to give back."