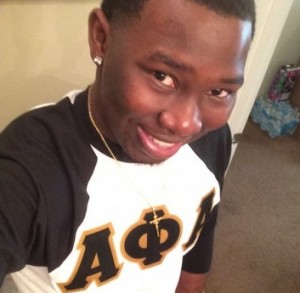 An Augusta University student recently received a $1,000 scholarship from the Georgia Chapter of the Association of Certified Fraud Examiners (GACFE).
Delino Miller, senior criminal justice and sociology major, applied for the GACFE scholarship in October. GACFE is an anti-fraud organization that also provides training and education. The organization is committed to helping further the education of accounting and criminal justice students.
Miller was one of several students who received a scholarship. Applicants were required to provide a copy of their transcript, letters of recommendation and an essay on their post graduation plans. Miller plans to attend law school and pursue a career in civil law.
He was excited to receive the GACFE scholarship.
"When I found out that I received the scholarship I was elated," Miller said. "I felt blessed to receive this great honor."
Miller will graduate in May 2016 and has enjoyed his time as a student.
"I love the diversity of students at Augusta," said Miller. "There is also always something fun and interesting going on."