To say that Kirstyn Harris, a senior at Augusta University, has been busy this summer would be an understatement.
For the past several months, she has been working meticulously on a painting of a small sea duck called a bufflehead to enter in the highly competitive U.S. Fish and Wildlife Service's Federal Duck Stamp Art Contest taking place in September in Laurel, Maryland.
"They call it The American Idol of wildlife painting," Harris said. "You can't just paint a painting and make it look like a photograph. You really have to make it look real."
All of the artwork entered in the contest must be submitted and postmarked no later than midnight Aug. 15, so time is ticking.
"In this contest, the judges will literally take a magnifying glass and count the feathers on the painting. That's how detailed they are," Harris said. "If you have one feather wrong, they will count your painting out. So, it is a challenge."
Harris has also, literally, had her hands full this summer after giving birth to her beautiful baby girl, Rey Louise Turner, on July 21.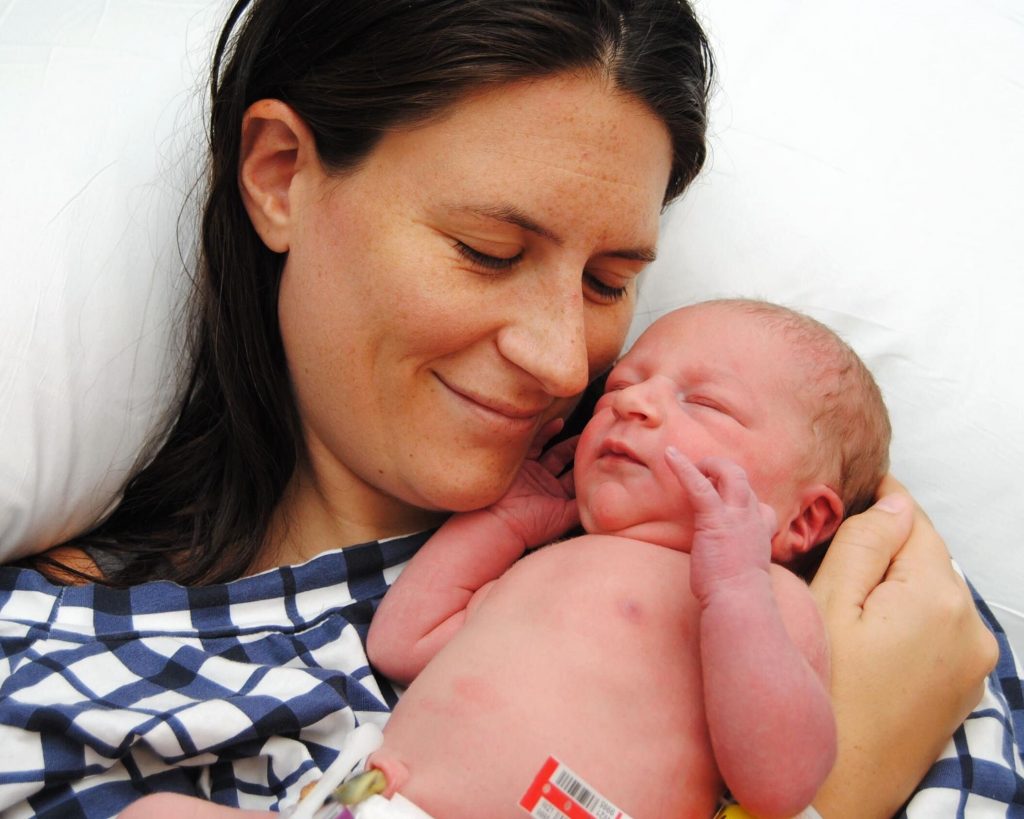 "I've been doing all of this while starting a family," Harris said, smiling. "But I've been thinking about entering the federal duck stamp contest for a long time. In fact, I'm actually doing my thesis on the contest."
Raising money to protect habitats
For American wildlife artists, there is no greater honor than winning the duck stamp contest because painters from across the country travel to this multiday event to compete in the federal government's only juried art competition, Harris said.
"A big part of my thesis is trying to make people more aware of the duck stamp and what it does," Harris said. "I want to show how art can make a big difference in the world around us."
In 1934, President Franklin D. Roosevelt signed the Migratory Bird Hunting Stamp Act that required all waterfowl hunters, ages 16 and older, to annually buy and carry a federal duck stamp.
Today, these stamps can be purchased for $25 each, but what most people don't realize is 98 cents of every dollar spent on the stamps goes directly to help acquire and protect wetland habitat and purchase conservation easements for the National Wildlife Refuge System, Harris said.
"All of that money goes to protecting a habitat or rehabilitating it so that it is suitable for the ducks or the waterfowl in general," Harris said, adding that the wetlands acquired with duck stamp dollars help purify water, aid in flood control and reduce soil erosion. "Usually, that also tends to save other birds and wildlife as well, but the ducks are the main vision in this contest."
While this year will be Harris's first time competing in the Federal Duck Stamp Art Contest, she previously entered the U.S. Fish and Wildlife Service's Junior Duck Stamp Art Contest in high school.
"My art teacher, Mr. (Lloyd) Triggs, at Bowling Green High School in Bowling Green, Ohio, introduced me to the Federal Duck Stamp Contest during my junior year," Harris said. "He encouraged me to enter the junior contest, so that first year, I got second place with a small duck called a hooded merganser. Then, my senior year, I got first place in the state with a mallard."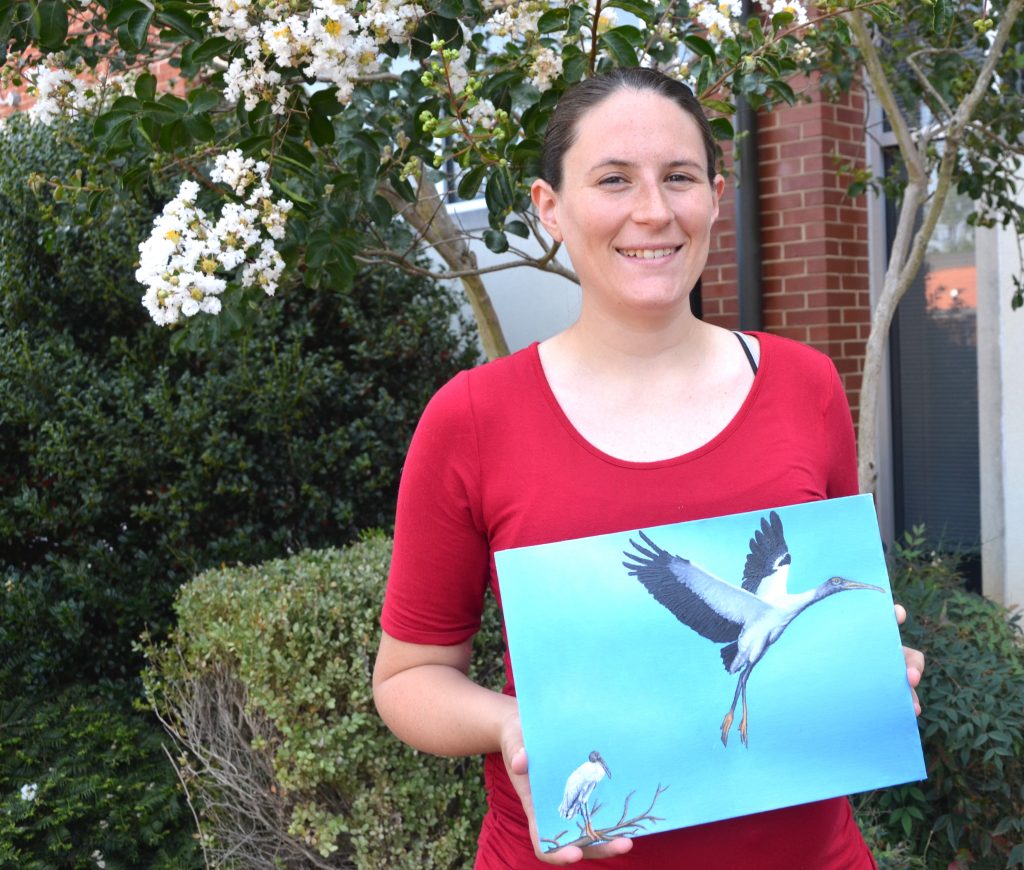 Had it not been for the encouragement from her art teacher, Harris said her college career might have gone in a different direction.
"I actually didn't start drawing until my sophomore year in high school," Harris said, laughing. "I was kind of a natural. My first drawing came out very photorealistic. I remember Mr. Triggs asking, 'You've never drawn before?' I said, 'No. I've drawn characters, kind of.' Like I would draw Disney characters for my little cousins, but this was totally different and I was good at it."
Love for art and science leads to medical illustration
While Harris initially attended Slippery Rock University in Pennsylvania to study exercise science a few years ago, she soon realized she wanted to return to art.
"Slippery Rock's science program was excellent, and I was great at it. In fact, I got straight A's, but I was bored," Harris said. "It was not giving me a challenge. And, I knew in my head, I really wanted to do medical illustration."
However, many of her friends and family from Ohio had never heard of medical illustration, and they were worried it would be a difficult career path, she said.
"While I know medical illustration is very competitive, I've always been good at art and science, and medical illustration is the best of both worlds," Harris added. "So that's why I came to Augusta University."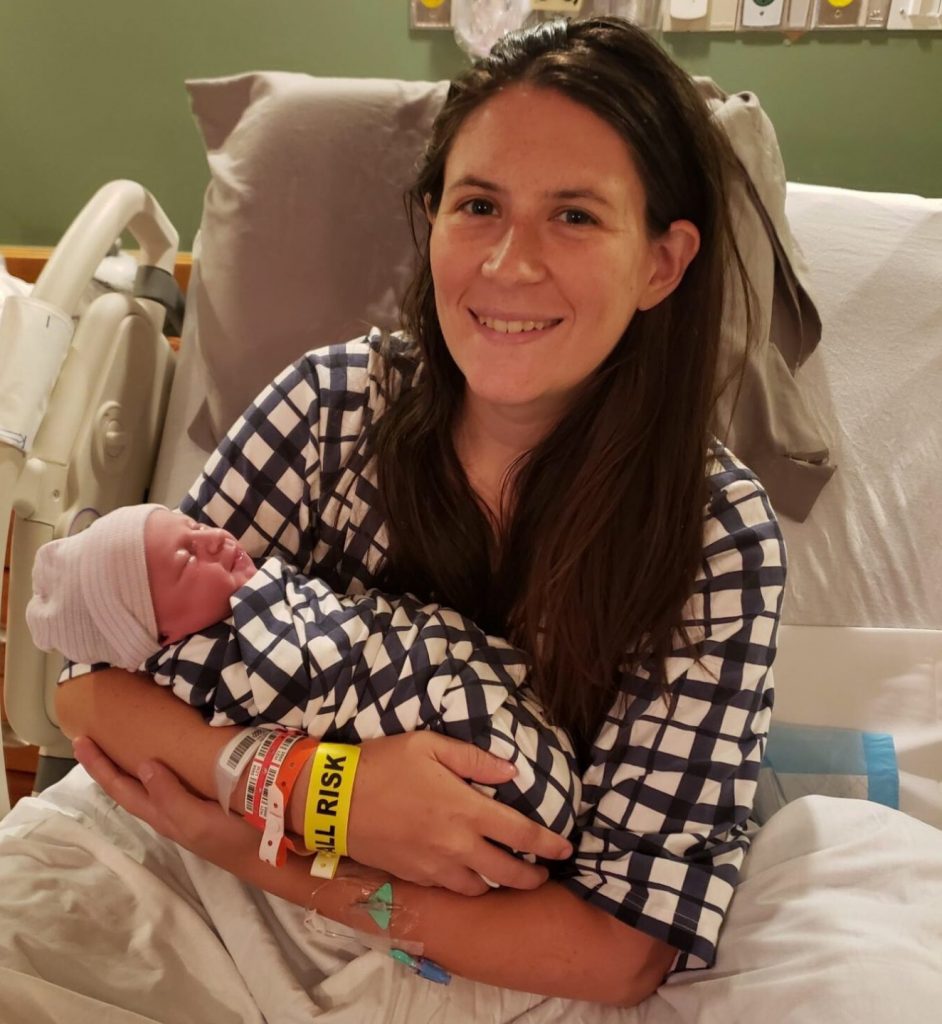 Even though her family was a bit skeptical about her pursuing a degree in medical illustration, they have seen her passion for art and understand that she wants a career she loves.
"I kind of jumped in and said, 'I will not give up until I get in medical illustration because this is kind of what I feel like I was born for,'" Harris said. "So, I was an art major, but I recently changed to integrated studies because I plan on going to grad school for medical illustration."
In order to receive her integrated studies degree, Harris needs to finish her thesis on the Federal Duck Stamp Contest.
"I started diving in and creating this big thesis on what makes a good duck stamp and what makes a good composition," Harris said, adding that she has also thoroughly reviewed the complicated judging process and the numerous rounds involved in choosing the winning duck stamp.
"The contest last year was held in Las Vegas, and I attended to just observe and decide if I wanted to compete this year. Well, the winner was actually out during the first round, but then they let the judges pick their favorites to bring back in the contest."
Last year's winning painting of a mallard was voted out in the first round, but then was chosen to be brought back in the competition, she said.
"Judges get so many paintings that they are allowed to bring back in," Harris said. "Well, the artist who happened to win this past year came back in the contest, so it was a big controversy. It was really interesting."
The Federal Duck Stamp Contest will also occasionally change the rules of the competition, which can also ruffle some of the artists' feathers, Harris said.
"Last year, they tested this hunting rule, where you had to do a hunting element in your painting," Harris said. "A lot of people liked it, so now they are trying to make it permanent every year."
However, some of the wildlife enthusiasts are not pleased with that proposal.
"It's this big debate right now because a lot of artists are saying, 'Well, I'm done with the contest, if that's the case.' Because there are some people who just enjoy the wildlife aspect of it and not necessarily the hunting aspect," Harris said. "And even some hunters are upset because they are saying, 'I don't want the hunting element in there. I just like seeing the bird, perspective-wise, on the stamp.'"
A first-place boost before the big show
While Harris knows there will be some stiff competition in the Federal Duck Stamp Contest, she feels like she is finally ready to take on the challenge.
It also didn't hurt that she recently took first place in the 2019 Saving Endangered Species College Art Contest.
This contest, which is sponsored by the Endangered Species Coalition and National Wildlife Federation, is open to current college students, ages 17 to 30.
Students are asked to present artwork that depicts a land or ocean-dwelling species or a plant that has been placed on the threatened or endangered species list. Students can also select a recovered species or one that is proposed to receive protection.
After talking with Scott Thorp, chair of the Department of Art and Design at Augusta University, Harris thought it would be a good idea to choose an endangered species from Georgia.
"So I selected the wood stork," Harris said. "I'll admit, at first, I was a little iffy on which species to do because you want to use your own pictures. And luckily, there is a friend that I have in Ohio who travels and takes pictures. She had a few pictures of wood storks, so I used those to kind of paint the composition."
After getting started with the wood stork painting, Harris said it only took a few days to complete and she was pleasantly surprised to learn she won the contest this summer.
"It was great because the whole point of the contest is to let people know through art, 'Hey, these species are endangered,'" Harris said. "And most people don't think of a wood stork as being endangered. People think they are common because they will see birds that look like them. But wood storks are on the endangered list."
After winning the 2019 Saving Endangered Species College Art Contest, Harris said she has a little boost going into the Federal Duck Stamp Contest in Maryland on Sept. 28.
She also has a new addition to her cheering squad at the contest.
"The baby will be going to the duck stamp contest with me," Harris said, smiling. "Fortunately, my mom is also coming with me to Maryland. But I love that my baby has been born into a world surrounded by art and wildlife."