Augusta University's Clément Aubert, PhD, assistant professor in the School of Computer and Cyber Sciences, has been awarded a $582,562 grant from the Division of Computing and Communication Foundations of the National Science Foundation (NSF) for his project "Concurrency in Reversible Computations" (CinRC).
Aubert said the NSF award is a significant achievement and a strong endorsement of the research he conducts with his collaborators, which includes SCCS student Peter Browning, a senior studying cyber operations.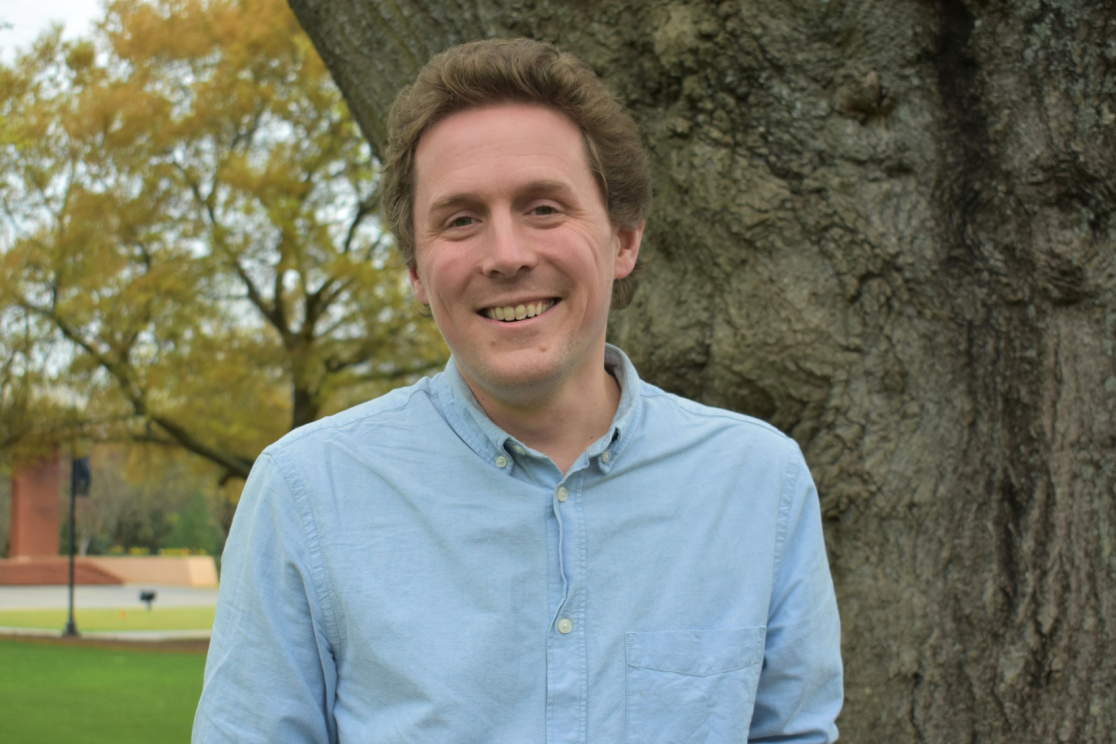 "This proposal intends to provide tools to verify the correctness of tomorrow's computers and programs," said Aubert. "The specific tools and mathematical concepts we will be studying were invented in Europe, but this grant should allow the U.S. to catch up in this very promising field."
The three-year project will advance the development and adoption of reversible languages, which will allow the creation of energy-efficient systems and protocols and improve security and reliability thanks to built-in forensic capabilities.
The new NSF award will increase Aubert's momentum in his international research collaboration with his colleagues, including researchers from the University of Turin in Italy, the University of Urbino in Italy, the University of Groningen in The Netherlands, Gran Sasso Science Institute in Italy and Université Paris Est – Créteil in France.
Reversible computing is a relatively new area of computer science that focuses on developing computer systems and programs where undoing a past action is always possible. This approach can have many benefits, including reducing power consumption and improving the reliability of computer systems. It is also closely related to biological and quantum computing, which is reversible in nature.
"We may still be pretty far from forming networks of computers capable of indefinitely undoing their previous computation," said Aubert. "But it seems fairly certain that, without a mathematical and theoretical frame to develop and study the protocols such networks will be using, it is unlikely to ever happen."
Within this project, Aubert is also mentoring Browning, who is thrilled to be able to contribute to this project.
"Working on this project with Dr. Aubert has been a great experience," said Browning. "It is very refreshing to be able to provide and contribute to work whose purpose extends beyond just passing a class. I hope to continue working with Dr. Aubert in the future!"
Aubert and Browning will present two articles from this work in Germany this summer at The Conference on Reversible Computation.
Aubert also recently traveled to the University of Groningen in the Netherlands and the University of Bologna in Italy to continue his international collaboration and to promote the doctoral and post-doctoral positions funded thanks to this project.
NSF has recently awarded SCCS faculty more than $3 million in new research funding.
"We are incredibly proud of the groundbreaking research being conducted by our faculty and students," said Alex Schwarzmann, PhD, dean of the School of Computer and Cyber Sciences. "Their work is pushing the boundaries of knowledge, and this latest award is yet another testament to their expertise, and dedication.