Cassidy Thigpen, Meagan Philip and Jeremiah Grogg developed personal rapport, a collaborative mindset and a working attitude during their shared time in the Master of Science in Psychology program in Augusta University's College of Science and Mathematics.
Following graduation, they worked several years to obtain their licensure as professional counselors. The bond they developed during their graduate program experience carried through several years after graduation, when they established individual counseling practices in a shared venue.
How it all began in the program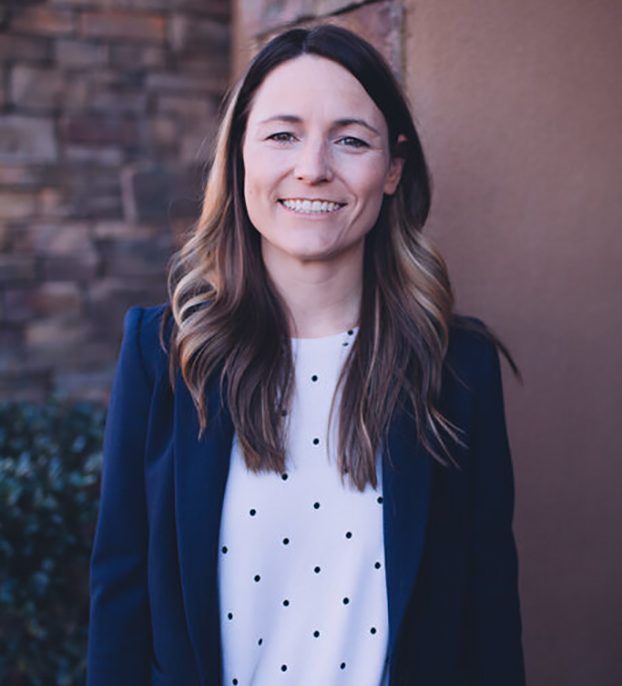 The business story started with Thigpen, an Augusta native. After finishing her undergraduate degree from Georgia College and State University in 2007, she secured an internship in Asheville, North Carolina, where she engaged in behavioral work with children. The experiences she had in the internship inspired her to pursue a career path in counseling. She developed a passion for work in behavioral health and learned that she needed to obtain a graduate degree to advance in that level of work. That was when she decided to matriculate at AU's Master in Psychology program in 2010.
As a graduate student, Thigpen was motivated to see so many women who have PhDs and families in leadership positions within the Department of Psychological Sciences.
"I've never seen so many women who were in such high-level positions. That was really inspiring to me. I thought, 'They can do it; I can do it.'"
Thigpen recalled that she met Philip and Grogg, peers in the next year's cohort in the two-year master's program.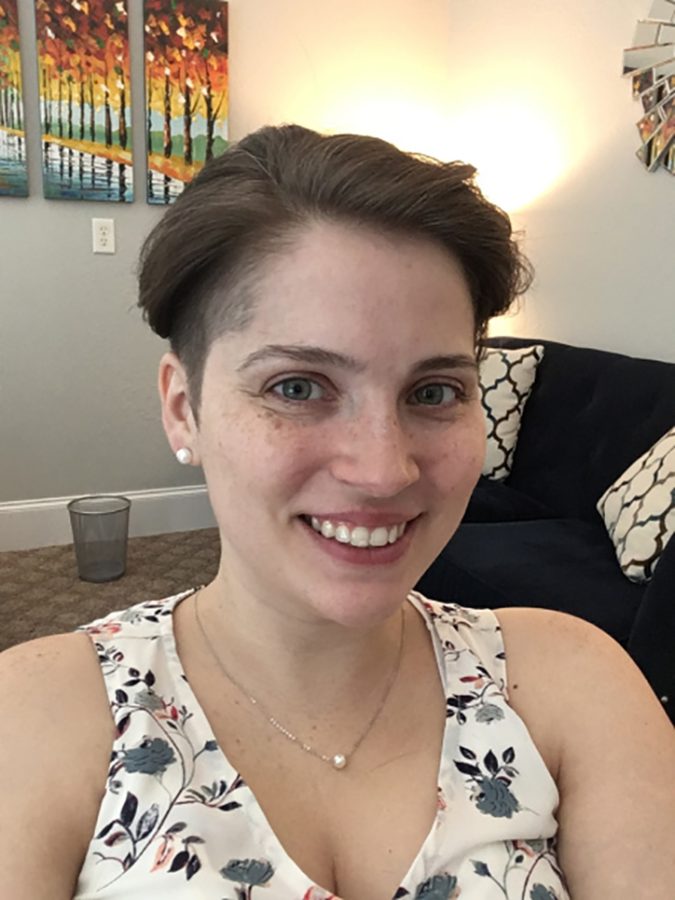 Philip, originally from Newnan, Georgia, went to UGA for her undergraduate degree in psychology. She always knew she wanted to be a therapist. She worked as a waitress to save money for graduate school after obtaining her bachelor's degree. When she enrolled in AU's graduate psychology program in 2011, she met a fellow graduate student, Niju Philip, who later became the love of her life. They got married after graduation and now have two children together.
Philip said when she was getting to know her future husband in the program, she also got to know his friend, Thigpen, who was one year ahead of her in the program at AU.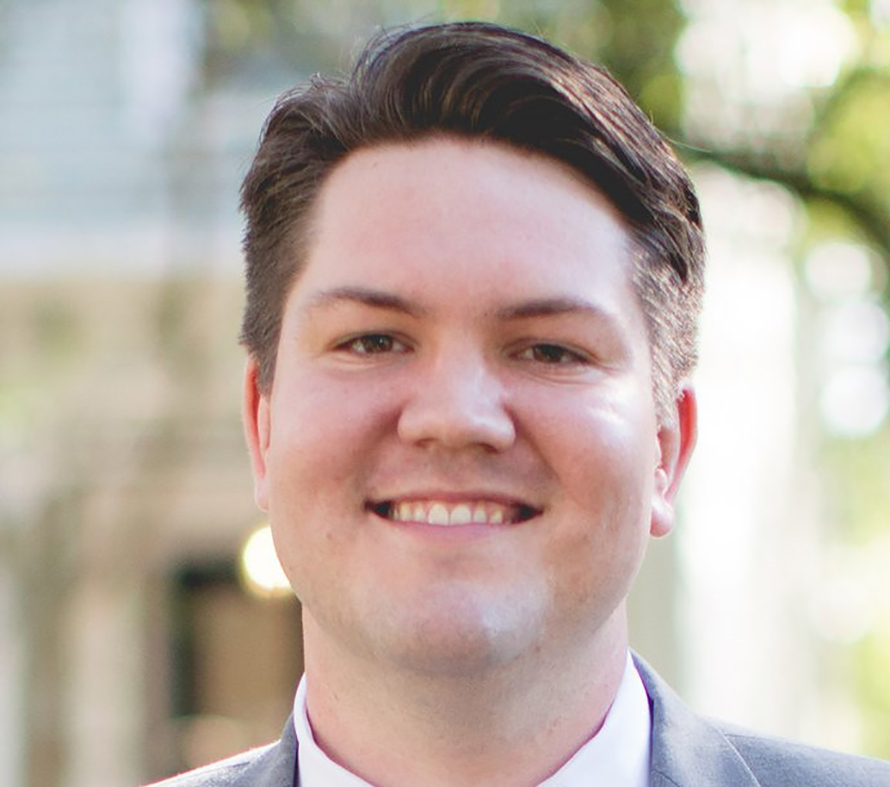 Grogg was also new to Augusta and the program at AU after attending Emory and Henry College in Virginia for his bachelor's degree. He met Philip through classes, as they were in the same cohort, and he later became acquainted with Thigpen in the program as well through school functions.
The trio's experiences in the program helped them, and they developed a camaraderie. The program offered them internships as second-year graduate students. Coincidentally, they all did internships at the Charlie Norwood Veterans Administration Trauma Recovery clinic, but at different times.
"We had similar experiences within our respective cohorts. Everyone got along really well for the most part, and there was an opportunity outside of class to socialize and develop meaningful friendships," Philip said. "You know, when you're at school all day studying, it helps to pass the time when you're with a really great group of people, and that definitely makes graduate school a lot easier."
Philip noted that the mutual supportiveness in the master's program at AU extended beyond students in the clinical concentration of the program.
"What's interesting about the master's program is that there's the clinical track, which Cassidy and I chose. And then there's the research track, which is what Niju did," Philip said. Each took an interest in what the other did and shared encouragement to meet the respective challenges of their programs. "Now that we're married, I'm a therapist, and he works in research. We have a shared background, but we do very different things."
Program benefits and challenges afterward
Philip said the psychology program prepared her with all the coursework she needed to get licensed. However, after completing the master's degree in 2013, she had to fend for herself to achieve master's level licensure.
"In order to obtain your license, you need to earn a four-year bachelor's degree, a two-year master's degree and undergo three years of supervised work in counseling," she said. "It's a lengthy commitment."
Thigpen echoed Philip's observation. "One of the challenges after earning the master's degree with a clinical concentration is getting a job from someone in the psychology field because you're not fully licensed to do therapy. When you're doing therapy, or you're working in some other capacity in mental health, it's a very sensitive matter. People want to hire people who have the experience necessary to do good work."
Nonetheless, Thigpen was appreciative of the AU psychology program's positive reputation. She felt that people trusted her coming out of the program and knew she had been trained well. The program has earned a position of respect in the community.
"There are a lot of opportunities out there for administering psychological testing within a clinical setting. So, you're able to make a living doing that pretty easily while you're getting your hours of clinical experience," Thigpen said. That ability is a substantial advantage for graduates of a clinical psychology program over other people who graduate from a master's in counseling program."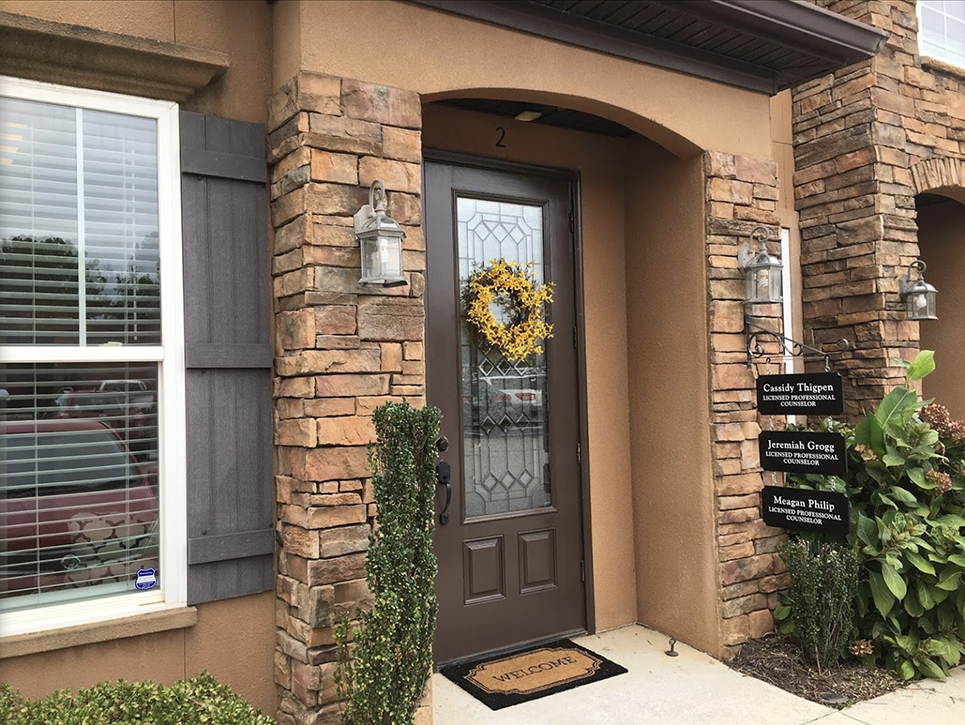 Collaboration as licensed professional counselors
The trio got to know each other more once they started working. Thigpen completed her degree in 2012, and Grogg and Philip were right behind her in 2013. Grogg had begun working at a private practice where Thigpen was already employed. Philip was employed at a few places after graduation, such as local hospitals and in a residential program, but she eventually joined the same practice as them.
In 2017, the three of them left that practice together to set up their own practices in a shared location in Evans, Georgia. Starting a private practice was challenging due to a lot of risk and upfront costs. For those early years, the trio trusted their skills, using their faith to help them through uncertainty.
"It was kind of a gamble," Thigpen said. "We felt really good because we already had caseloads; we knew people were coming to us."
Sharing the same office space revealed that there was not any conflict at all. Their roles were split evenly, and they helped each other cover the monetary obligations for the building. It was helpful to the business that each of them had worked together before.
The three all saw more clients at the beginning than they do now because they needed more clients to offset the startup costs of creating a business.
"In the beginning, you can take on too many clients, overfill your caseload, and risk becoming overworked," Philip said. "I remember going around with Jeremiah with brochures to doctor's offices, trying to market our services."
As their workloads stabilized, they felt more confident to refer people to other places instead. From time to time, they refer clients to one another as they let each other know when they have openings. Philip noted that with a lower caseload, she could further her education and development as a therapist.
"Now that my practice is established, I can be comfortable with a lower caseload, which helps me not be burned out by doing this work," she said.
Thigpen also reiterated that statement. "I think that's the other benefit of having a group of therapists you work with whom you know. If I make a referral to the community, I get a sense of what the places are to refer to, but I don't know them in the way that I knew Meagan and Jeremiah. I could make a very catered specific referral because I knew who these people were, and what things they really like to do, what things they are really good at."
After becoming confident in managing a business, Thigpen got even more into the business side of things, such as recruiting more therapists, painting offices, selecting furniture, etc. At first, it was stressful. Nevertheless, her idea to expand into a group practice and hire additional therapists because of the increasing demand for services came to fruition.
This became a priority in June 2020, when Grogg closed his practice in Evans and moved to North Carolina to be closer to family.
"We need more counselors in the community; that was a goal," Thigpen said. "We started with one therapist and then a second one, and now we have five therapists."
Aspirations for the Future
While Philip is not considering a doctorate, she has continued to pursue education in her specialties. In particular, she invests a lot of time and energy into working with complex trauma-related disorders.
"It can be very rigorous. There's a lot of training to be involved with and certifications to get, so I am continuing my education," she said.
Thigpen, on the other hand, has considered terminal degrees as psychological testing requires a doctoral-level clinical psychologist. "A doctoral program would be rigorous," she said, while questioning her ability to maintain her practice at the same time.
Nevertheless, she became hopeful for that possibility when she learned that Dr. Sabina Widner, the director of Graduate Studies at AU, has been developing a clinical Doctor of Psychology (PsyD) program at the university.
"I have appreciated that all three have supported each other and given back to the next cohorts of students. Their willingness to share their time and knowledge says a lot about them as people and as professionals," Widner said. "I have been impressed with their curiosity and drive to continue to learn more about assessments and psychotherapy. They each have the skills and drive to become master therapists, and I am proud that they represent our program so well."
Dr. Tadd Patton, associate professor in the Department of Psychological Sciences, served as the trio's instructor for clinical and addictive psychopharmacology. He also had the opportunity to engage in both formal and informal conversations regarding psychology and neuroscience with them.
"Cassidy, Meagan, and Jeremiah are very bright, driven, and naturally curious about the brain and mind. Indeed, they were among the top students in our graduate program," he said.
Philip encourages aspiring licensed professional counselors to have a focused learning mindset.
"Whatever your interest is, just be willing to have a curious mindset for continuous learning."
Thigpen also observed that it is important to find supportive people who have the same mindset.
"You've got to decide what's going to be your mission statement for yourself, and there will be people out there who share those same values."