An exhibit in the Greenblatt Library celebrating the life of Dr. Lois Ellison will be on display throughout September
A few years ago, Dr. Lois Taylor Ellison — provost emeritus at the Medical College of Georgia, who passed away in April at age 95 – was featured in the National Institutes of Health (NIH) National Library of Medicine's exhibition called Changing the Face of Medicine: Celebrating America's Women Physicians.
As part of the exhibition, she described her incredible determination to become a doctor.
It was a desire that began as early as 4 years old because she adored spending time in her grandfather's drugstore in a small town, she said.
"My grandfather was the pharmacist and a true member of the medical team," Ellison told the NIH for its exhibition. "Everyone called him 'Doc,' and many times his advice was sought before a doctor's visit was considered necessary."
Ellison recalled frequently sitting on a tall stool behind the counter next to her grandfather as he carefully filled prescriptions and listened to his customers' health concerns.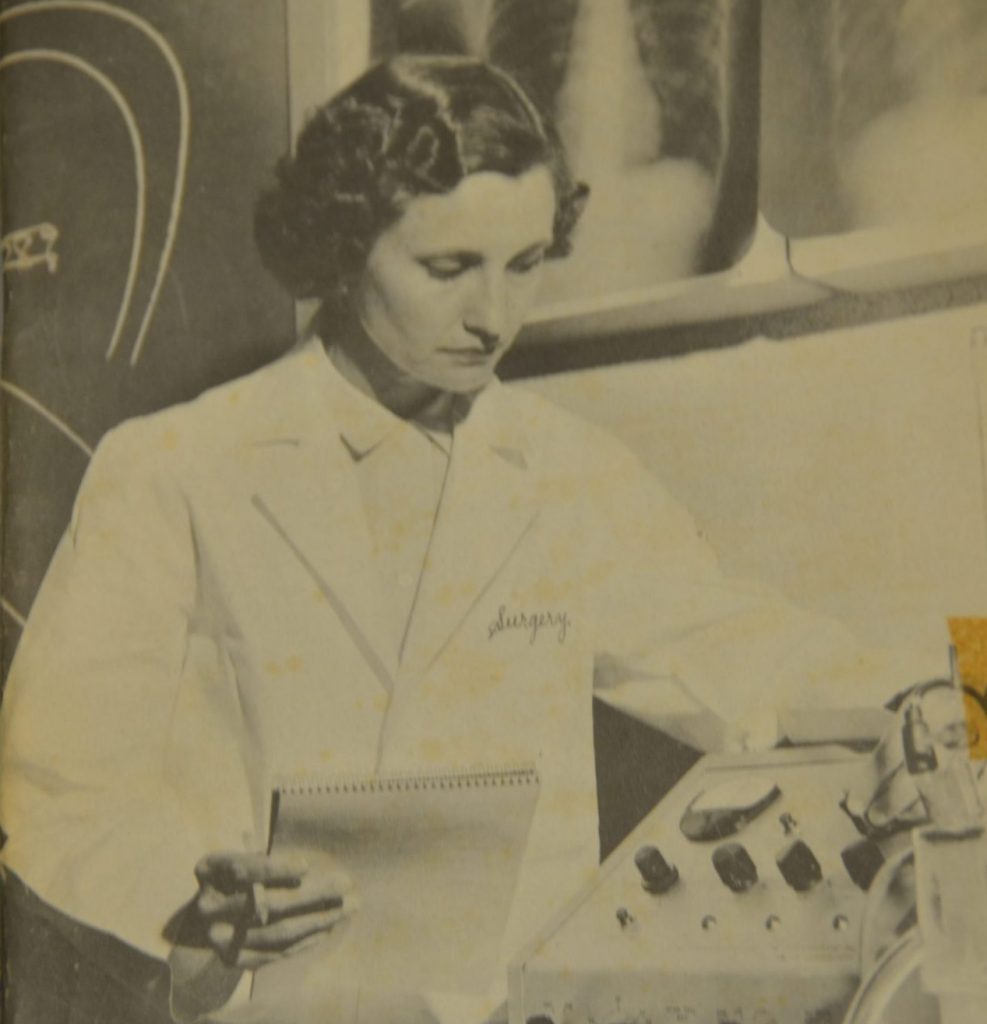 Even as a young girl, Ellison deeply respected her grandfather's dedication to the community.
"At times, I would spend the night at my grandparents' home," she told the NIH. "The telephone, located in the hall, often rang during the night hours. I would hear my grandfather say, 'I will meet you at the store right away.' There was never a hesitation or question about payment."
Her grandfather's first concern was the health of customers, she said.
"As I would go back to sleep, I would think how wonderful it was to be of such service to people," Ellison said. "I knew I had to be a doctor, and I never considered another course for my life."
During her lifetime, Ellison far surpassed her childhood dream by becoming a physician and a pioneer, not only at the Medical College of Georgia, but also for medical education nationwide.
An exhibit honoring Ellison's life is currently on display in the Greenblatt Library until the end of September.
"Dr. Ellison was the first female provost of the Medical College of Georgia from 1975 to 1984," said Renée Sharrock, curator of historical collections and archives in the Greenblatt Library at Augusta University. "At the time, she was the highest-ranking female in U.S. medical schools. She was also one of the longest serving faculty members in the history of our university."
Overcoming adversity
The exhibit was made possible with the help of Ellison's five sons, who loaned the library several family photographs, along with certificates and awards their mother had received over the years, Sharrock said.
Ellison, who was just 19 when she first enrolled in MCG in 1943, was one of only four women in her class of 78 students. However, she was forced to delay her medical education after contracting pulmonary tuberculosis.
She took a medical leave of absence from 1945-49, but returned to MCG and graduated with the Class of 1950, Sharrock said.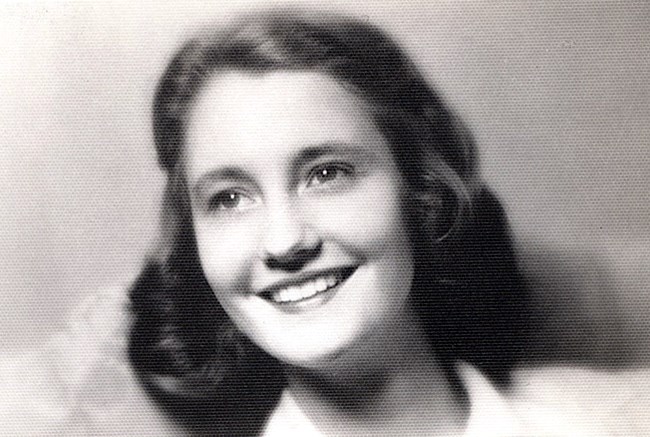 In her interview with NIH, Ellison said contracting pulmonary tuberculosis a few weeks before completing her third year in medical school was one of the biggest challenges of her life.
"My illness predated chemotherapy, and for a 21-year-old female with a previously negative tuberculin skin test, this was a serious illness with a poor prognosis," she told NIH. "This was the first time I had encountered any obstacle in my life, and I must admit, I had great difficulty in coping with it. My long road to recovery and returning to medical school after almost four years is a dramatic story of how great adversity can be a positive experience."
In the end, she said experiencing such a serious illness actually made her "a better physician and person."
Ellison went on to complete four years of postdoctoral training in cardiopulmonary physiology from 1951 to 1954.
In 1945, she married Dr. Robert Ellison, who later became chief of cardiothoracic surgery at MCG.
Along with her husband, Lois Ellison established MCG's first cardiopulmonary laboratory in 1956 and became its first director. She would direct that office for nearly 40 years, as well as serving as a professor of medicine, surgery and graduate studies.
Ellison was also the first female president of the Georgia Thoracic Society and a charter member of the board of directors of the MCG Research Institute. She was also a member of the board of directors of the MCG School of Medicine Alumni Association, serving as its first female president in 1988.
"Dr. (Lois) Ellison retired as provost emeritus in 2000, but stayed on as the medical historian in residence," Sharrock said, adding that she had the pleasure of working with Lois Ellison for several years. "In doing this exhibit honoring her, I learned even more about her. For example, I was not aware of her active participation in the American Lung Association."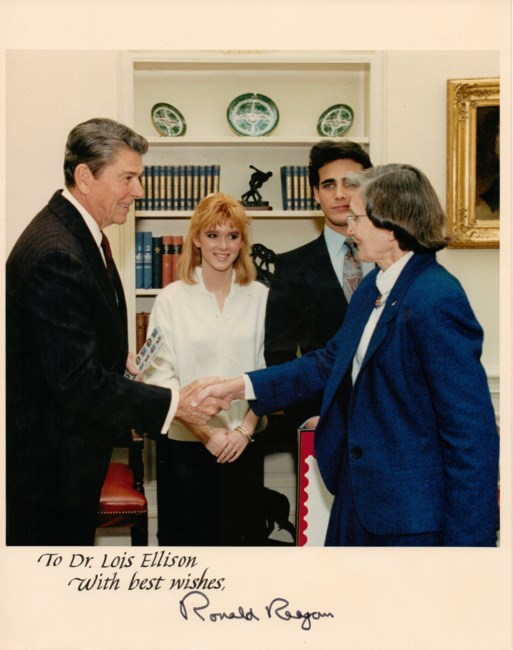 In fact, she was given the American Lung Association's highest award, the Will Ross Medal, in 1998.
"We have that medal as part of the exhibit," Sharrock said. "We also have a photo of her and President Ronald Reagan when she was president of the American Lung Association."
For the love of family
Sharrock said one of her favorite aspects of creating the exhibit with Sarah Braswell, the historical research coordinator at Augusta University, was talking to some of Lois Ellison's sons about her life.
"It's incredible to think that she and her husband had five sons," Sharrock said, adding that three of her sons are physicians, one is an attorney and another is a businessman. "One of her sons told me that, even with his parents' successful medical careers, his mom and dad would always come home, feed them and get them to bed at the end of the day."
Dr. Mark Ellison of Athens, Georgia, recently visited Greenblatt Library to see the exhibit honoring his mother.
"I want to commend Renee (Sharrock) and Sarah Braswell on the exhibit. They did a fantastic job," Mark Ellison said. "It was great that they included a picture of my mother and her children when we were all little boys. That emphasizes that Mama was Mama to us. Because, as kids, we knew that she had an important career at Medical College of Georgia, but to us, she was Mama."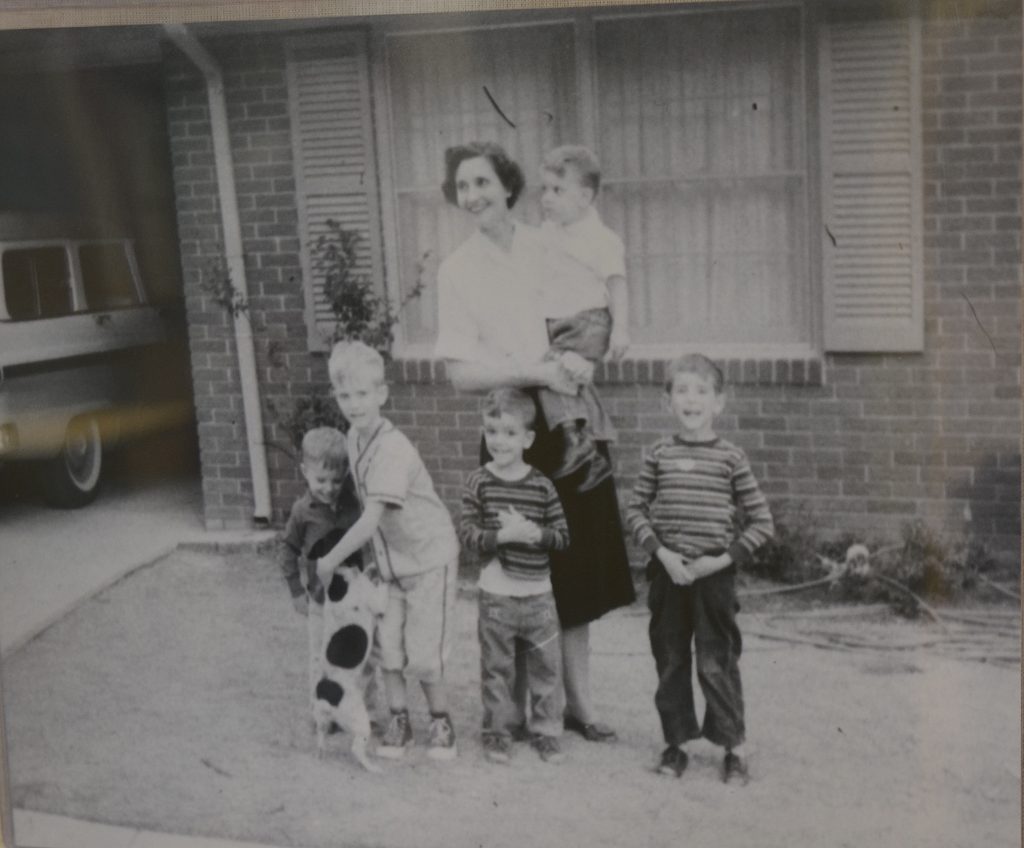 Looking back over his mother's legacy at MCG, Mark Ellison said his family couldn't be prouder of his mother.
"I think, at the Medical College of Georgia, my mother showed her commitment to patient care, education and research," Mark Ellison said. "Her real focus was probably education, more than anything. And as part of the Medical College Alumni Association, she was a huge advocate of scholarships. She chaired the scholarship committee for many years."
After Lois Ellison became provost and hospital administrator, she championed a vision for world-class health sciences education and, later, the construction of new clinical facilities and a children's hospital.
"When she became provost, we didn't realize at the time that she was the highest-ranking female in medical schools across the country," Mark Ellison said. "But we knew she was right underneath then-President William Moretz, so we realized she had a very important role at the medical college."
Mark Ellison remembers one particularly special moment when he was a student at MCG.
"When you're a third-year medical student and you rotate to surgery, you had a session with my mother on blood gases and the physiology of the lung function," Mark Ellison said. "That was an educational experience for me as a student, not necessarily as a son. She was impressive and I learned a lot. I have to say, her life and my father's life equally were very inspirational to us boys."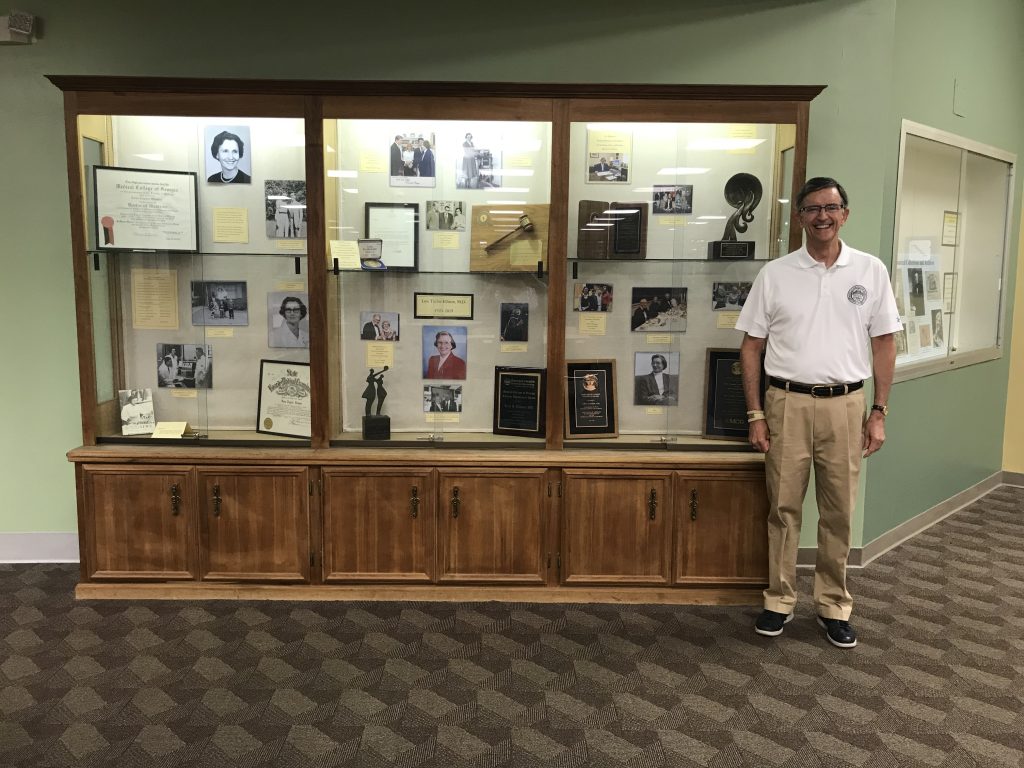 After retiring, one of Lois Ellison's joys was spending time with her nine grandchildren, Mark Ellison said.
"Her grandchildren all called her Mama Lois and she loved it," Mark Ellison said, adding that when she spent time with her grandchildren, it often reminded him of his childhood. "One of my favorite memories is making sugar cookies with my mother. We did it the old-fashioned way, where you would roll them out on the table and you would use a cookie cutter with the flour."
He also recalled the day his mother took all five boys to McDonald's as a treat.
"The only McDonald's in town was down there by the medical college, so it was special," Mark Ellison said, laughing. "I also have memories of her taking at least three of us at a time to buy clothes.
"You can imagine the bedlam with that," Mark Ellison added, chuckling. "But those are my special memories. My Mama memories."