When Tillman Walker was diagnosed 15 years ago with emphysema, a severe form of chronic obstructive pulmonary disease (COPD), his life changed drastically, since there were not many options for treatment.
Simple daily activities like walking became difficult, and he experienced extreme shortness of breath due to air getting trapped in the damaged parts of his lungs. This trapped air caused the damaged areas of the lungs to get larger, which put pressure on the healthy parts of the lungs and diaphragm.
"Life was miserable because I could no longer walk long distances or play with my grandchildren," said Walker. "As a former member of the armed forces, I was used to getting around and now I didn't have the strength to do anything physical. I felt awful."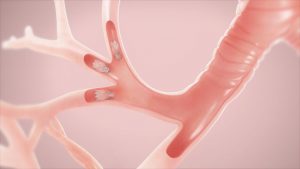 Walker underwent years of lung treatments at a local hospital in Augusta. As his condition worsened, he was transferred to Augusta University Health to receive more specialized care and was introduced to Dr. Shaheen Islam, chief of the Division of Pulmonary and Critical Care Medicine in the Medical College of Georgia.
After running a pulmonary function test and CT scan on Walker, Islam concluded he was a candidate to become AU Health's first patient to receive the Zephyr Endobronchial Valve treatment, a minimally invasive procedure for better lung function. The treatment helps improve patients' quality of life by allowing them to breathe easier. Augusta University Medical Center is the first and only hospital in Augusta to offer this treatment.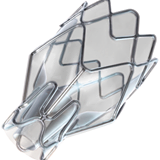 With the treatment, Islam used a bronchoscope to implant tiny valves in Walker's airways to block off the damaged areas of his lung so air would no longer be trapped there. This allows the healthier parts of his lungs to expand so he can breathe more easily. This one-time procedure required no cutting or incisions and was done within an hour.
"We are very excited to have this new treatment option at AU Health because our severe COPD and emphysema patients like Mr. Walker suffer with very poor quality of life and struggle with each breath," said Islam. "Until now, the only other options for these patients were highly invasive treatments such as lung transplantation. This minimally invasive procedure has the potential to be a life changer for patients who remain symptomatic despite optimal medical care."
Walker received the Zephyr valves in September and says the procedure has given him back his life.
"Getting the Zephyr valves was the best decision for me, and it feels great to finally be able to breathe better," said Walker. "I am so grateful for Dr. Islam and his staff for helping me get my life back, and I am looking forward to playing with my grandchildren during the holidays."
Learn more about Dr. Islam and the Division of Pulmonary and Critical Care Medicine.