Augusta University has announced Karen J. Head, PhD, will become the next associate provost for Faculty Affairs following a national search. Head, who will assume her post July 1, currently serves as director of the Center for Creativity and Innovation and professor of English and technical communication at Missouri University of Science and Technology.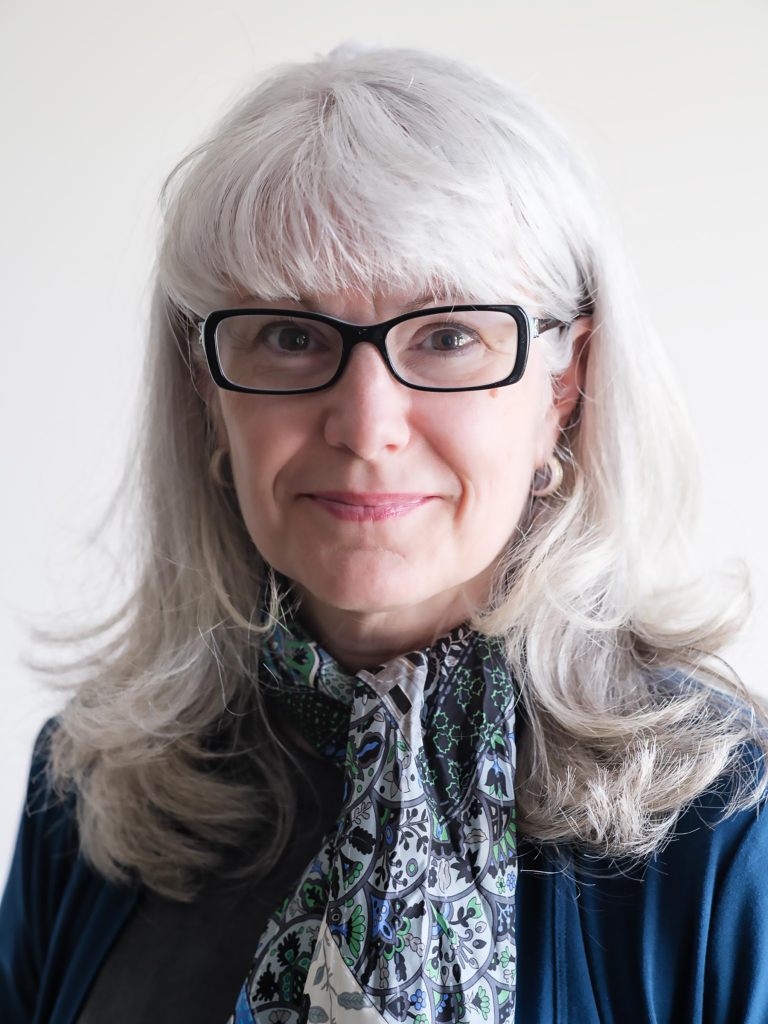 "I am honored to have been selected to lead the Office of Faculty Affairs at Augusta University. As a native Georgian, I am excited to return and contribute to the state system that helped transform my life," Head said. "Developing creative, holistic and innovative programming to advance the professional lives of our faculty is foundational to our educational and clinical missions, and I look forward to collaborating with and advocating for AU's diverse faculty as they navigate their professional journeys."
The Office of Faculty Affairs is dedicated to creating an environment and culture that promotes the success of Augusta University's faculty, beginning with recruitment and hiring and continuing throughout their career. The unit works to focus on all aspects of faculty life, from the policies and processes that create the framework for the faculty experience to the programs and celebrations that support and engage faculty members with their students, their peers and colleagues, their disciplines and professions and their institution.
"We are excited that Dr. Head will be coming home to Georgia and become our next associate provost for Faculty Affairs," said Zach Kelehear, EdD, vice provost for instruction and innovation and professor in the Department of Advanced Studies and Innovation in the College of Education and Human Development. "As we reviewed the candidates, it was clear that Dr. Head was the person we wanted to join us at AU to lead the charge in advocating for our faculty and leading a unit as important as the Office of Faculty Affairs.
"I also want to commend Judith Stallings, EdD, for stepping in as the interim associate provost," Kelehear continued. "She has done an outstanding job of taking on this appointment while continuing to serve as the associate dean of the College of Allied Health Sciences and program director of the Physician Assistant program."
The search committee included Kelehear, Peter Basciano, PhD, interim associate dean with James M. Hull College of Business; Morgan Chavous, director of benefits, data management and faculty support in University Records; Kevin B. Frazier, DMD, vice dean of the Dental College of Georgia and interim chair of the Oral Health and Diagnostic Sciences Department; and Seretha D. Williams, PhD, chair of the Department of English and World Languages in Pamplin College of Arts, Humanities, and Social Sciences.
"Dr. Head's experience in interdisciplinary collaboration will serve her well as she works to support our faculty who span a wide swath of backgrounds," said Neil J. MacKinnon, PhD, executive vice president for academic affairs and provost.
"I want to thank the search committee for their tireless efforts during this long process. They understood that the Office of Faculty Affairs and this position hold a tremendous amount of importance and value for our university, particularly to our faculty who are just starting out on up through the most seasoned professional. Having a healthy work-life balance is vital for everyone, but in this case our Office of Faculty Affairs helps tremendously in supporting our faculty. When you have faculty who feel appreciated and supported, the trickle-down effect to our students is noticeable."
In her current role, Head was recruited to establish a new program which bridges the gap between arts and technology. She created interdisciplinary programming for students, faculty and staff and has organized and hosted a distinguished speaker series, administered seed-grant funding for various arts and technology projects, organized community outreach efforts and led the development and advancement efforts to secure a center endowment.
Head is no stranger to the University System of Georgia. Before joining Missouri S&T in 2021, she spent 17 years on the faculty at Georgia Tech, where she was the founding director of the Naugle Communication Center at Georgia Tech, a state-of-the-art research and student support center. In that role, she was frequently consulted about writing/communication center design, redesign, theory and practice, again focusing on the area of technology-based pedagogy. In 2019, she was honored with the Georgia Tech Outstanding Service Award, the highest award in service granted by the institute.
Head's background in and advocation of the liberal arts and humanities are the foundation for her work. Her scholarly output spans several disciplinary lines, including fine arts, education, social science and broad-based humanities.
Her work connects three main areas of scholarship, all within the general areas of writing and rhetoric. She was part of a team awarded a Gates Foundation grant to develop a massive open online course (MOOC) on college writing and has presented and published widely about the experience. Her scholarship about higher education rhetoric, especially in the area of technology-based pedagogical practices, has been internationally recognized, and she has been invited to speak at a variety of national and international events.
Overall, Head's work integrates writing, communication, and rhetoric with a commitment to interdisciplinarity, diversity and a global focus — the results of which have had international impact through her publications, presentations, teaching and service.
Included in her many endeavors, Head is also editor of the Atlanta Review, poet laureate of Fulton County, Georgia, and is a visiting scholar and artist at Technische-Universität-Dortmund in Germany.
Head is also active in community service, serving as chair of the Oglethorpe University Museum Board, a member of the Georgia State University Perimeter College Advisory Board and secretary of the Poetry Atlanta Board. She also serves as the Waffle House poet laureate, a title that reflects her outreach program to use the arts to encourage students in rural high schools to consider paths toward college.
She is also a writing/communication center scholar and is a member of the International Writing Center Association and the Southeastern Writing Center Association. From 2015-18, she was editor of Southern Discourse in the Center: A Journal of Multiliteracy and Innovation.
Head holds undergraduate degrees from DeKalb College and Oglethorpe University, a Master of Arts from the University of Tennessee and a PhD from the University of Nebraska.