Pamplin College of Arts, Humanities, and Social Sciences at Augusta University and the Center for Social Science Research is hosting Dr. Samuel Perry as part of the CSSR's lecture series.
There will be two sessions for Perry:
At 2:30 p.m. Thursday, March 24, he will talk to faculty in Allgood Hall, Room E357.
At 6 p.m. Thursday, March 24, he will host a lecture open to the public in University Hall, Room 170.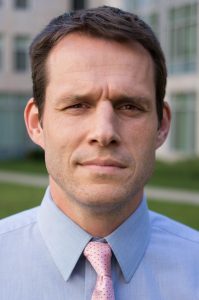 Perry, an Augusta University graduate and professor of sociology at the University of Oklahoma, will talk about his research that focuses on religion, culture, race and politics. It will also focus on the growth of Christian nationalism in the U.S.
"Dr. Perry was in some ways an obvious choice for us. He is a prolific sociologist who conducts research relevant to current political and social issues and is of interest across a wide range of social sciences," said Dr. Dustin Avent-Holt, associate professor in the Department of Social Sciences.
"In that way he really bridges a lot of work conducted by faculty in the Center of Social Science Research. And what makes it especially exciting is that he is an alum of AU."
Avent-Holt added they are hoping to make engagements like this a recurring event to spark public talks on key social issues.
"These kind of lectures are important for the university. They bring faculty together to think through important research, but also bring the broader AU and Augusta community into conversation with each other on issues we as a society are facing. I think they are critical not just for our own research, but also for sparking conversations about major social issues."