Andy Eberheart found a love for competitive swimming in the eighth grade after he was cut from the basketball team. His commitment to the sport continued through the years and now is excited to head to Tokyo as a USA Swimming medical staffer for the Summer Olympics.
"I was fortunate to be able to be decent enough to swim at a small Division I school," said Eberheart, PA-C, ATC/L, LMT, who has been a physician assistant at Augusta Orthopedic & Sports Medicine Specialists for the past 13 years. "College swimming was fun … we swam against bigger DI schools and it allowed me to see a lot of the Southeast and, like any team sport, gave me lifelong friends from high school and college."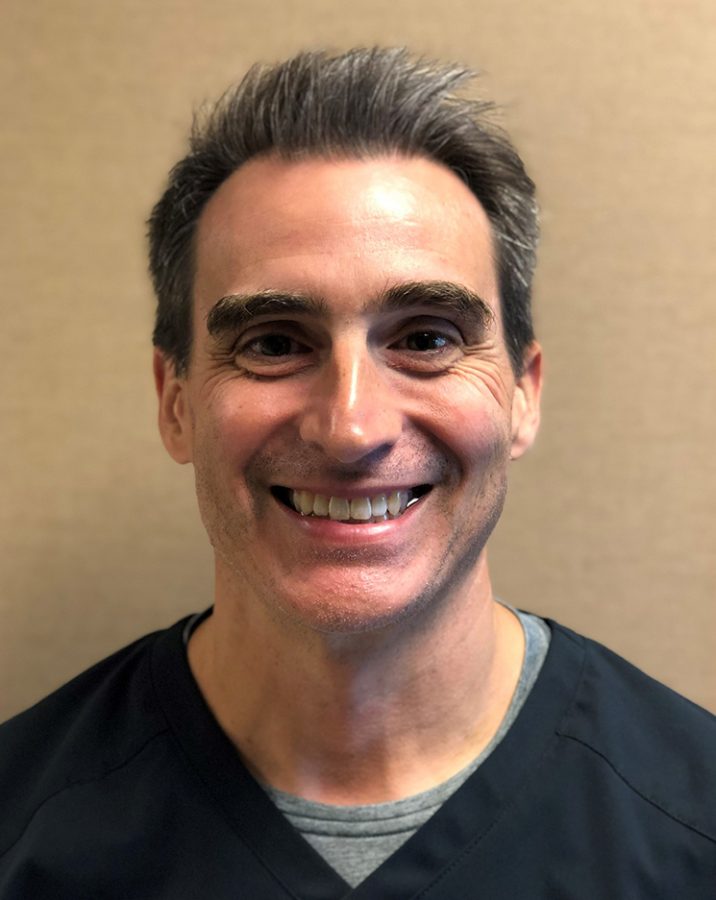 Eberheart, who graduated from Augusta University's legacy institution the Medical College of Georgia, was working as an athletic trainer and sports massage therapist when one day he began thinking about how much swimming did for his life, such as helping him develop a strong work ethic and hone his time management.
"I went to the USA Swimming website to see if there would be any way I could help, and I found out they had the USA Swimming Sports Medicine and Science Network," he said. "I went to a conference they were having and just started networking. Around 2007, I was chosen to volunteer to work a swim meet where national team athletes were swimming at."
He described it as sort of an "internship" to see how well he worked with the athletes and the USA Swimming staff. Now, he will be on the medical staff for the United States when they compete in the Summer Olympic Games in Tokyo.
Eberheart said he will be at the Olympic Trials in Omaha, Nebraska, for 10 days in June before he leaves for training camps June 27. He will head to Japan sometime in July before the Games start July 23.
He has been associated with Augusta Orthopedic & Sports Medicine Specialists for 22 years. He was a certified athletic trainer with Doctors Hospital Sports Medicine, where he worked closely with the surgeons at Augusta Ortho before returning to school to become a physician assistant.
He said his time at MCG from 2003-05 "was a bit of the blur" but he walked away fulfilled by his experiences.
"It was a lot of information packed into two years … the faculty was always willing to help and were very conscientious about making sure all the students were successful, professional and well prepared," he said. "It was definitely a juggling act of academics with life as my first child was born in February of 2005 in the middle of my clinical rotations. I do remember setting up my OB/GYN rotation with my wife's MD so I could do my rotation and not miss any appointments while she was pregnant."
Some of his previous experiences helping with USA Swimming include the Duel in the Pool in England in 2009; the Pan Am Games in Mexico in 2011; the Olympic Team Training Camp in Tennessee and the FINA Short Course World Championships in Turkey in 2012; the BHP Billiton Aquatic Super Series in Australia in 2015; the Olympic team Training Camp in 2016; the FINA Open Water World Championships in Hungary in 2017; the FINA Pool and Open Water Pan Pacific Championships in Tokyo in 2018; and the FINA Pool and Open Water World Championships in South Korea and the Cali Condors, which was the inaugural season of the International Swim League, in 2019.
Eberheart said being multi-credentialed helps. Some of his other experiences include helping the New York Knicks' preseason and postseason camps in the mid-1990s as well as helping with the Augusta Stallions, the Arena2 football team, and several area high schools in the Augusta area at the time. But he has always been able to find his way back to swimming, which includes helping with the Aiken-Augusta Swim League.
"I knew the swimming community and started covering ASL because it is a sport that does get overlooked," he said. "We did some great things back then, having a clinic with Olympic gold medalist Tom Jager … I also now contract out with UGA Swimming and Diving to work their invitational, SECs and NCAA Championships.
"It is a huge honor to represent the USA. I have always felt that way when I have gone to other international meets, and the Olympics is the biggest stage and pinnacle of the profession of sports medicine," Eberheart said.
"People think it is cool and exciting, which it is, but for me, it is a bit of a personal validation of all my years of hard work and sacrifices, just like it is for the athletes. I have never been the best athlete or the smartest guy in the room, but it is nice to be an example to my children that if you work hard toward your goals, you can accomplish them."