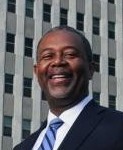 AUGUSTA, Ga. – Augusta Mayor Hardie Davis Jr. will discuss "The Role of Faith Communities in Addressing Issues of Social Justice" during the keynote address at the 2015 Pastoral Leadership Conference on Saturday, Oct. 24, at Georgia Regents University. This annual conference, hosted by the GRHealth Pastoral Care Team, runs from 9 a.m. to 3:30 p.m. at the J. Harold Harrison, M.D. Education Commons on the Health Sciences Campus and features educational sessions and a variety of other benefits for area ministry leaders.
Organizers are touting a day of leadership development, education, inspiration and fellowship.
Attendees can also expect health screenings, live music and food at this day of restoration and relaxation for the soul.
"No matter what your role in the ministry, you will benefit from the insight that will be provided by our dynamic conference speakers," said the Rev. Brennan Francois, conference director and associate director of pastoral care at GRHealth. "In the wake of what happened in Ferguson, as well as violence against our churches and Christians, Mayor Davis' talk should be very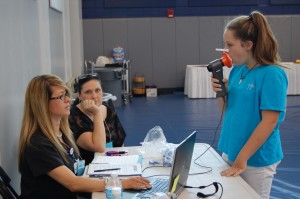 relevant."
Mayor Davis holds a bachelor's degree in electrical engineering from Georgia Tech and a doctorate in ministry from the Christian Life School of Theology in Columbus. He is founder and senior pastor of Abundant Life Worship Center in Augusta.
Other conference presenters include: Dr. Timothy Owings, an author and former pastor of First Baptist Church of Augusta; Priscilla Gary, a minister, motivational speaker and radio personality on The Saturday Morning Motivational Moment on WNRR Gospel 1380 am; Dr. Lee Ann Caldwell, a GRU historian and advisor on history to Mayor Davis; and Paula Owens, a part-time criminal justice faculty member at GRU and an ordained minister.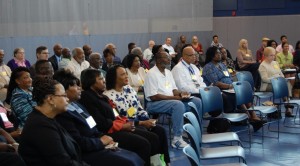 Owens will facilitate a guest panel on social justice topics affecting the community, including sex trafficking, profiling and alcohol and drugs. Panelists will include District Attorney Ashley Wright; Michael McDaniel, internal affairs and public information officer for the Richmond County Sheriff's Office; Dr. Chantel Upshur-Morgan, professor of leadership and community development; and Kenneth Shugars, a former federal marshal.
"Great effort has been taken to provide an event that is both educational and practical," Francois said. "When our leaders are more fully prepared and connected with their peers in the ministry, it creates a more cohesive and coordinated community of faith overall."
Back again this year will be musical guest saxophonist Ron James.
The cost to attend the third annual GRHealth Pastoral Leadership Conference is $50 and includes:
• Admission to all conference sessions
• Continental breakfast and buffet lunch
• Certificate of participation and conference gift
• Access to medical and community health experts
• Access to wellness and health screenings
• Continuing Education Units, or CEUs, for attending
Senior pastors, pastoral staff, hospice chaplains, health care chaplains, military chaplains, CPE residents, church leaders, youth leaders, music leaders, those involved in health and hospital ministries, pastors' wives and students are also welcome. To register, or for more information, visit http://Bit.ly/GRUClergyConference15 or call 706-721-2929.