For the 17th year in a row, The Dental College of Georgia participated in "Give Kids a Smile," held Friday, Feb. 7, with more than 100 children attending the event from several area elementary schools.
Dental students, dental hygiene students, faculty and staff teamed up to deliver free dental care that included seven exams, 96 cleanings, 97 fluoride applications, 190 sealants, 57 oral hygiene instructions, six fillings, six crowns, 13 extractions and 33 X-rays, according to event coordinator Jennifer VanCise and Drs. Bruce Riggs and Michael Milano, associate professors in the Department of Pediatric Dentistry. The value of the care equated to almost $36,000 in dental services.
Former T.W. Josey standout and Super Bowl champion with the New York Giants Deon Grant and his Grant Foundation partnered with DCG's Pediatric Dentistry, Dental Hygiene Department and Communities in Schools.
"The main thing I wanted to do when I started my foundation was to even the playing field so the underprivileged kids have the same opportunity that the kids that are more fortunate have," said Grant, who played 12 seasons in the NFL with the Carolina Panthers, Seattle Seahawks, Jacksonville Jaguars and the Giants. "It's really to put a smile on their face. So when they come to an event like this, where we're talking taking care of the smiles, I'm in it 1,000 percent."
Grant spoke to the children at the end of the event, talking about the importance of dental care as well as spreading his message against bullying.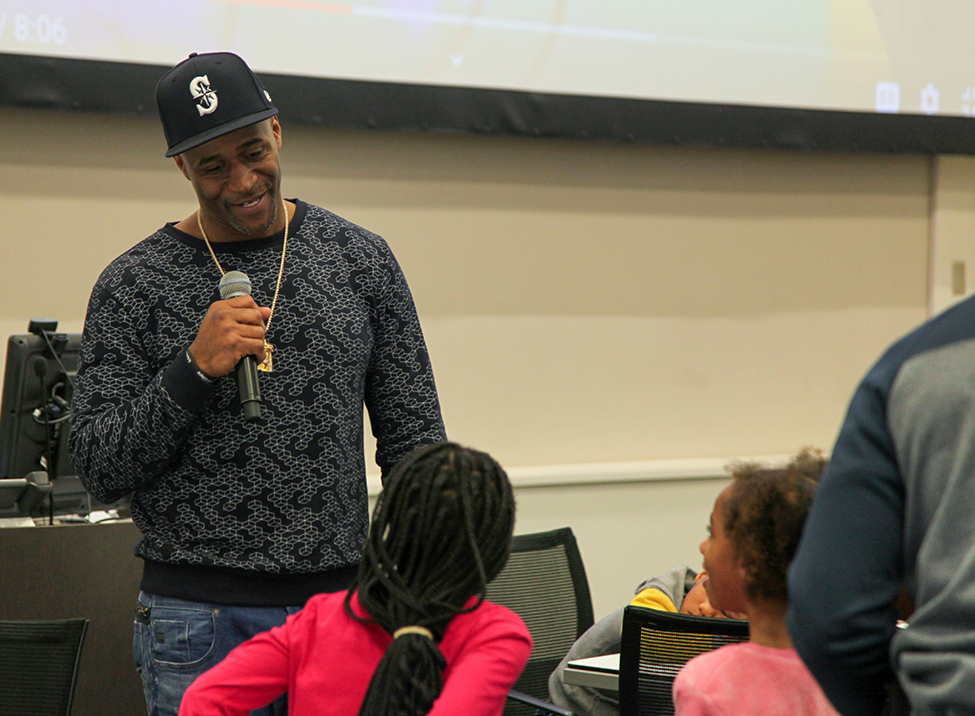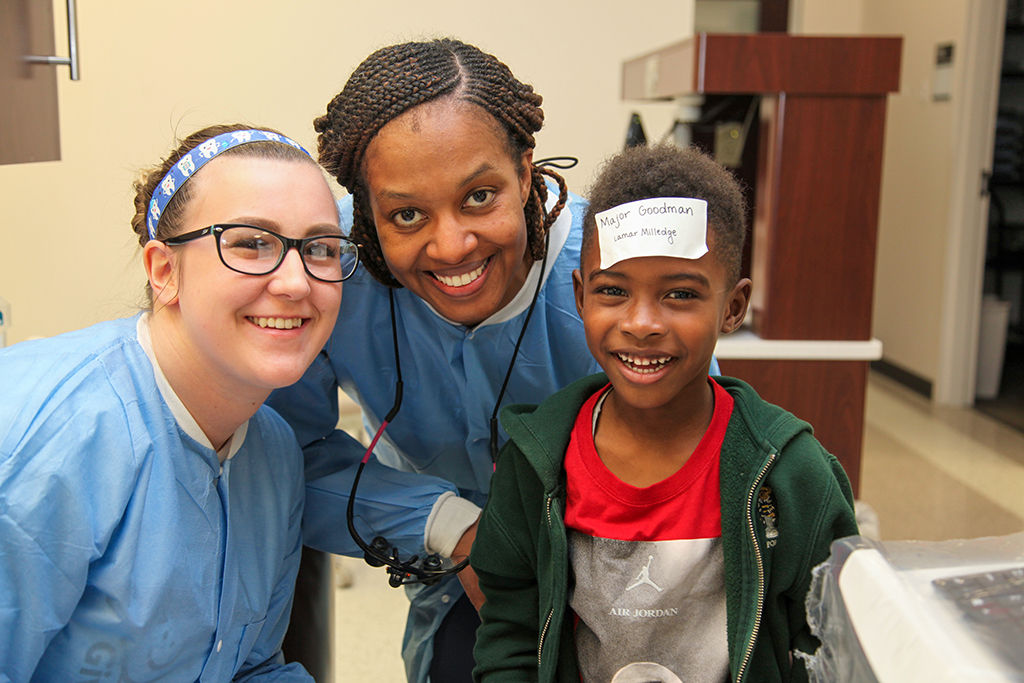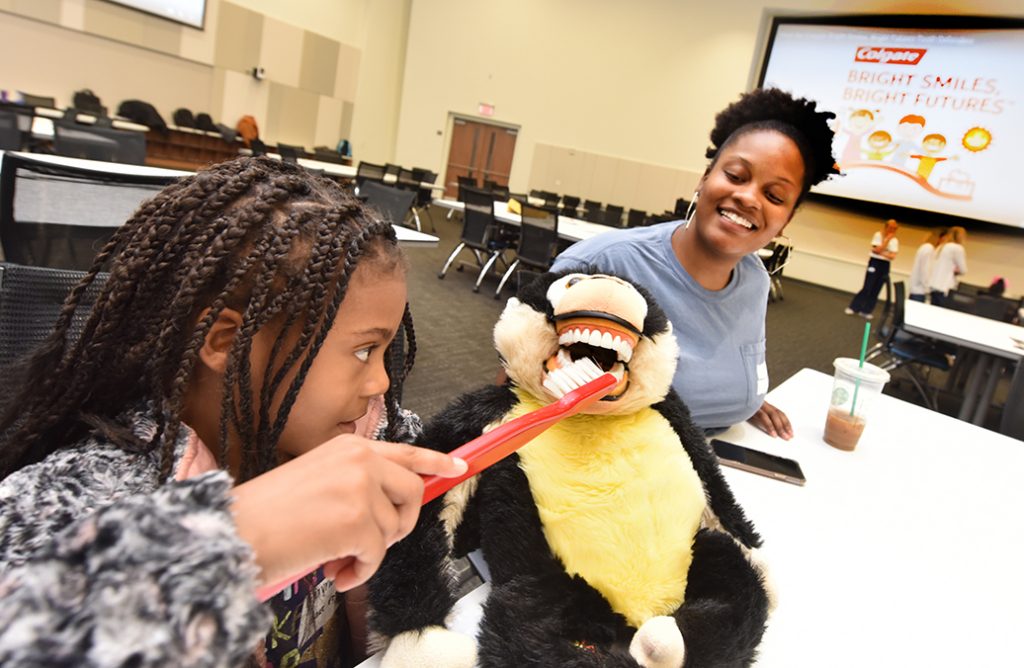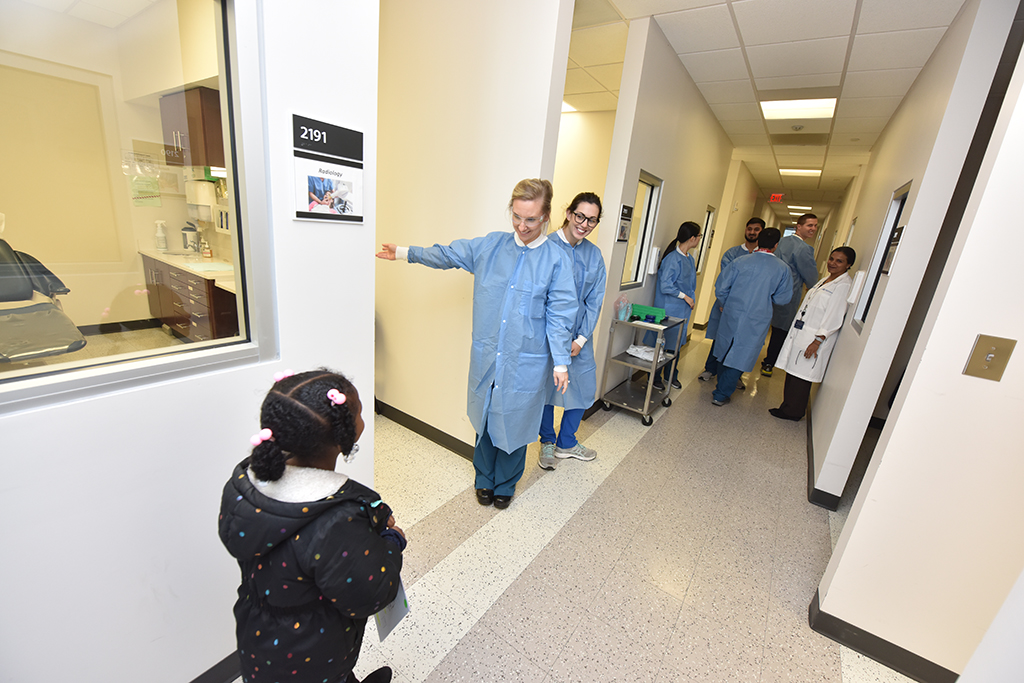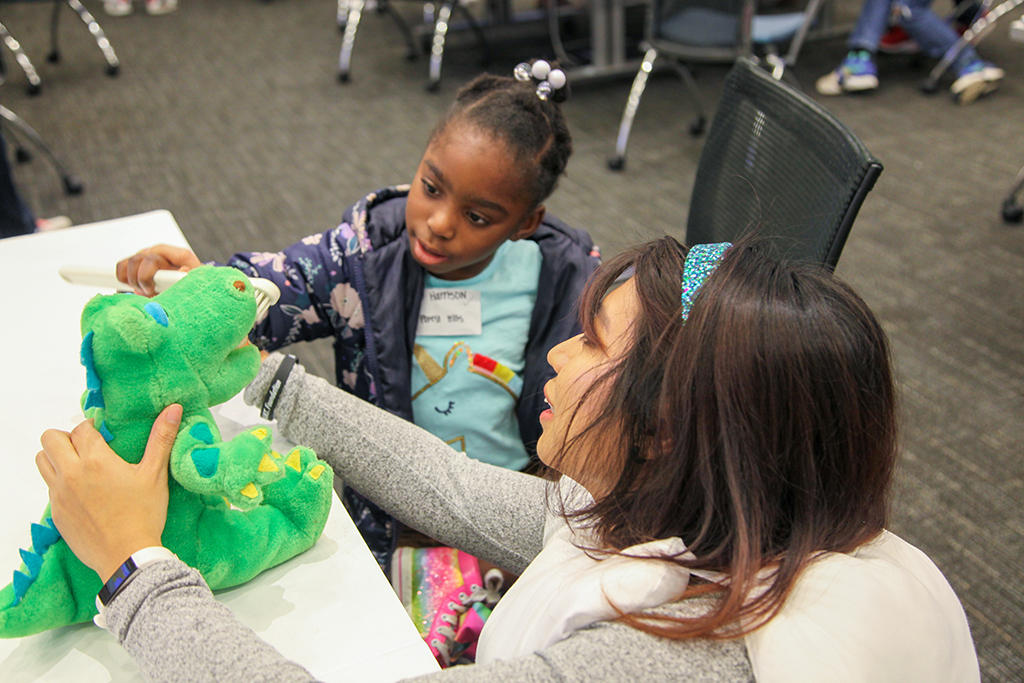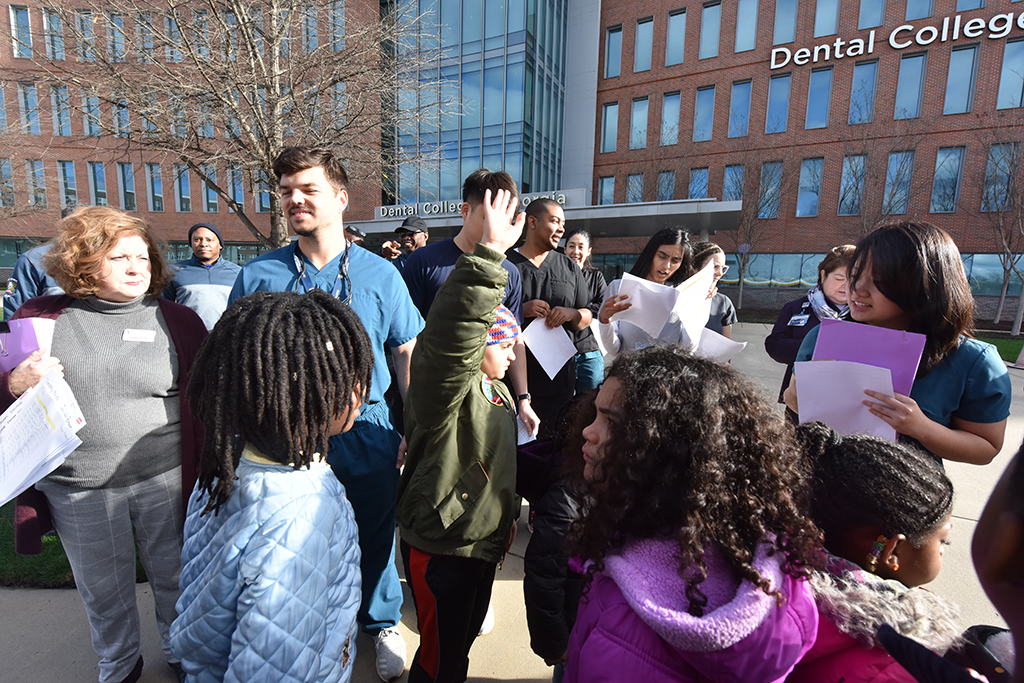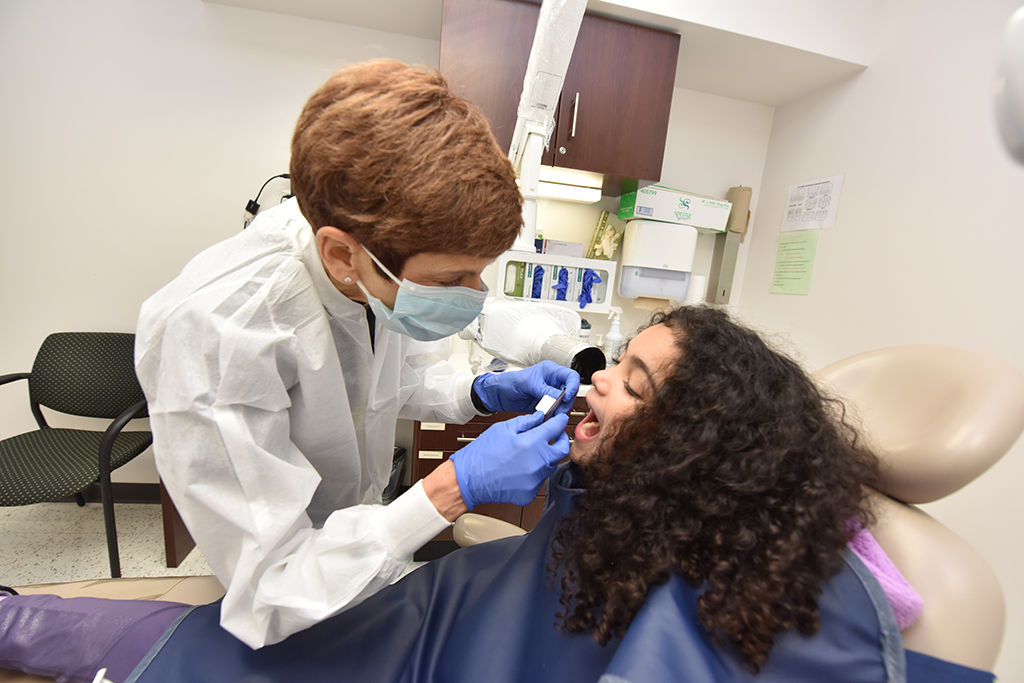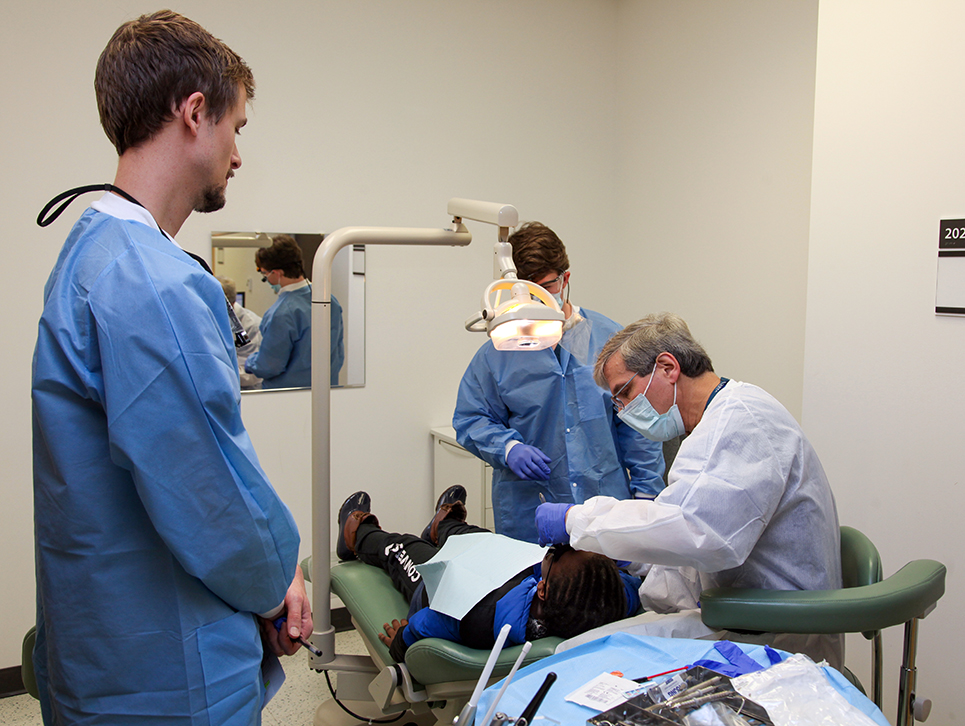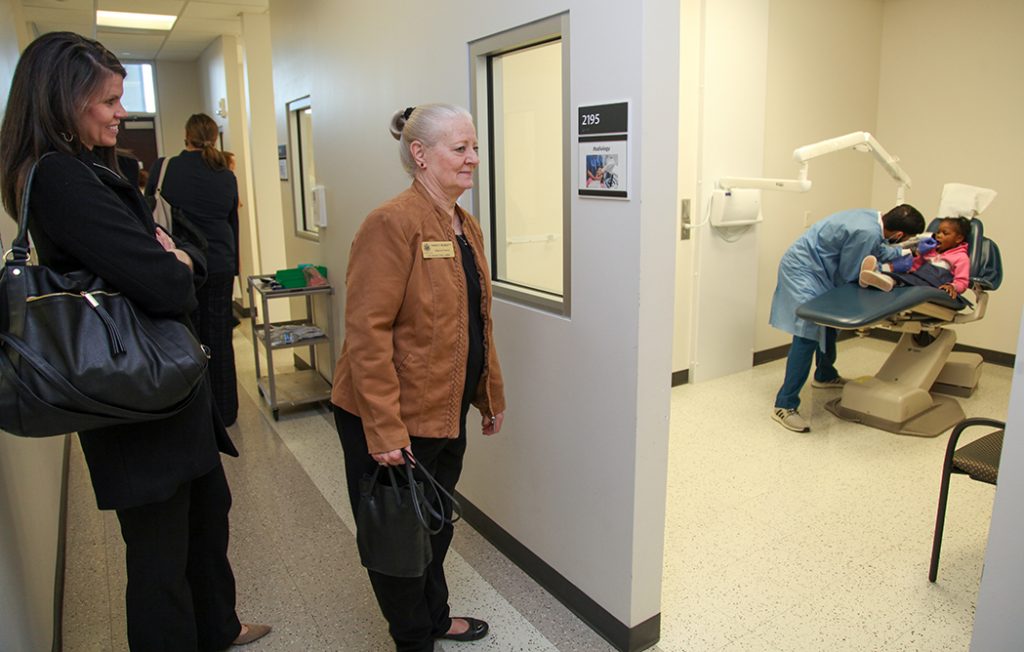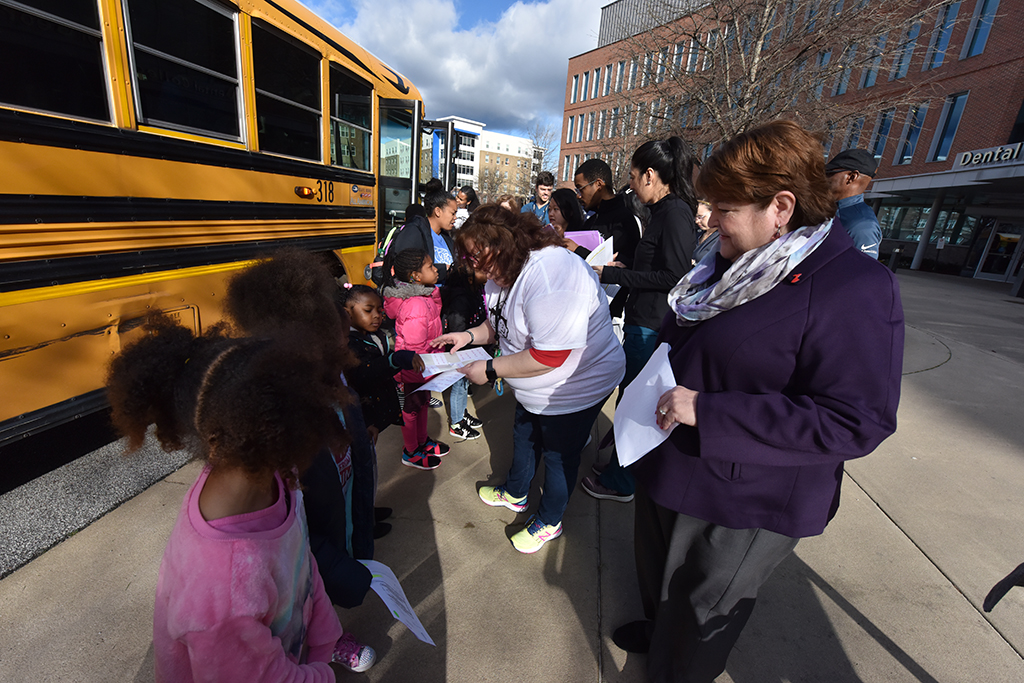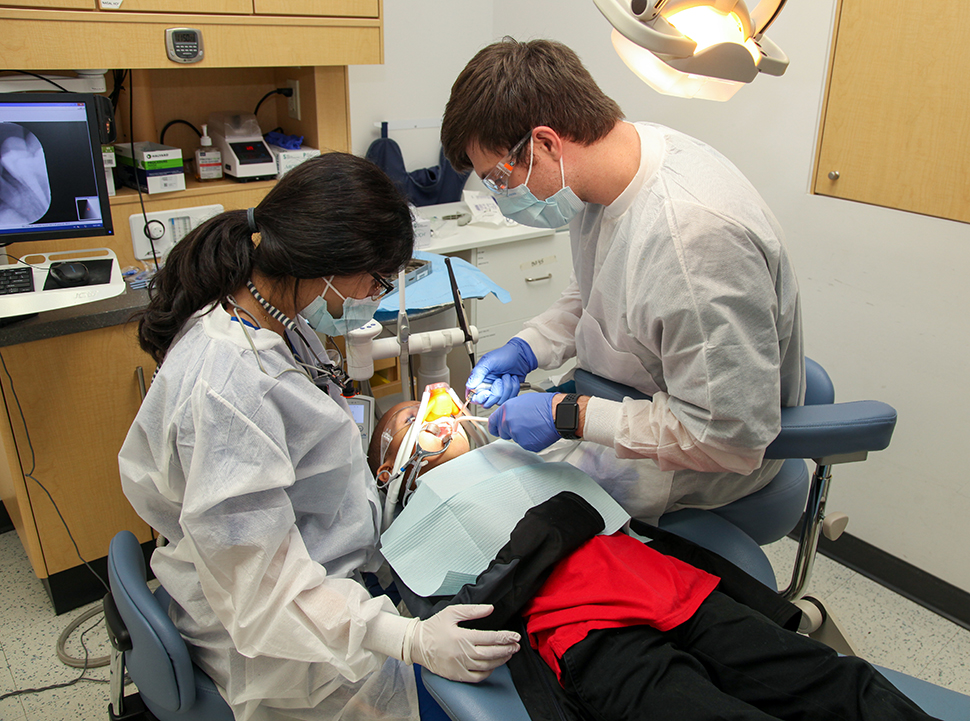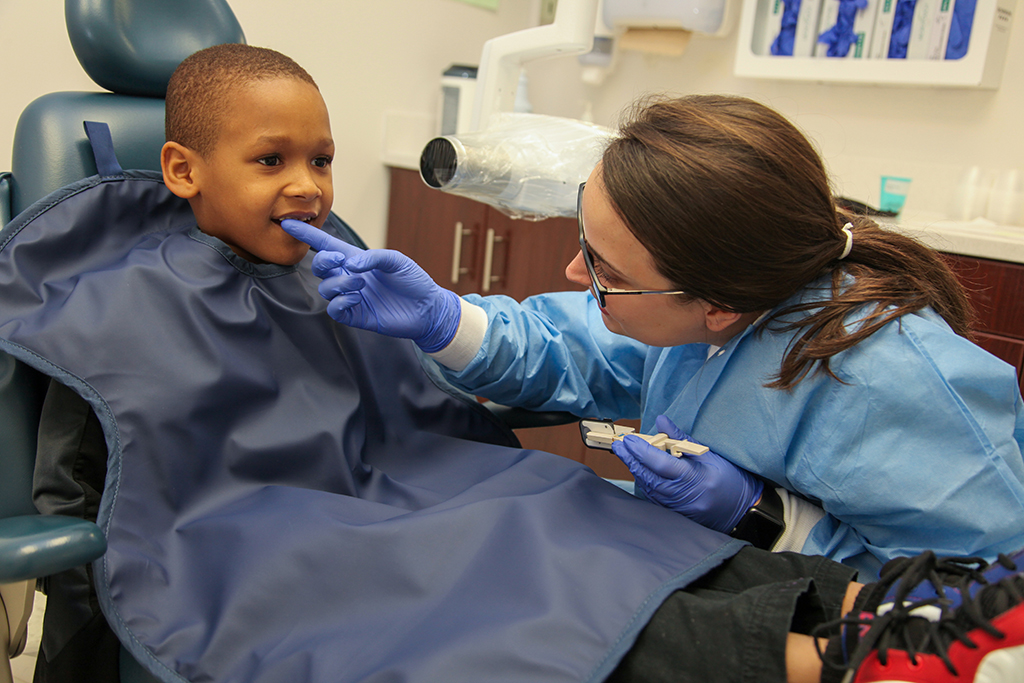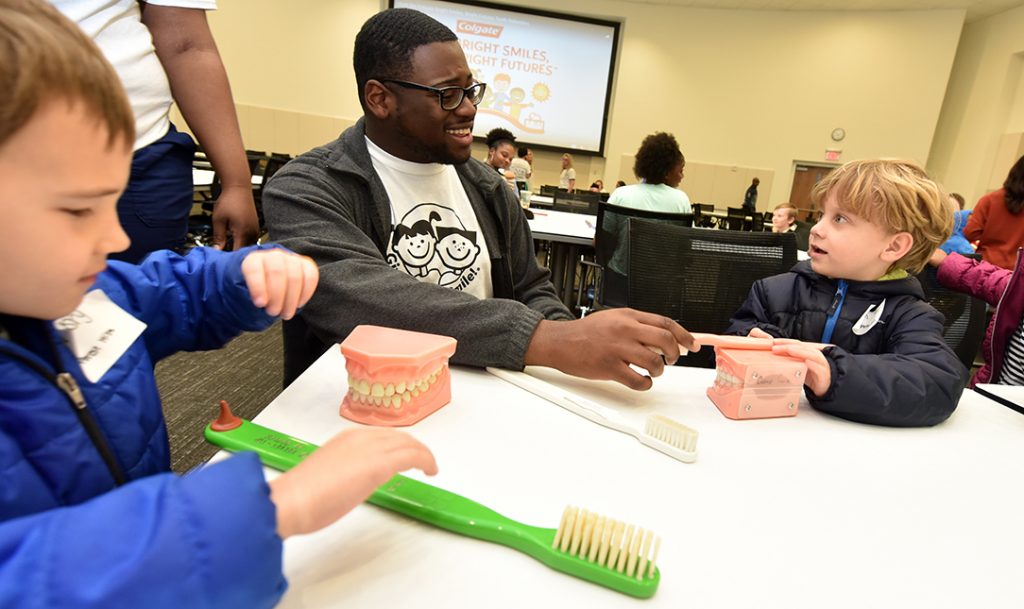 Give Kids a Smile was first held in 2002 when Drs. Jeff Dalin and B. Ray Storm held it in St. Louis. The American Dental Association (ADA) recognized the effort had great potential to raise awareness nationally, and Give Kids a Smile has evolved into a nationwide program with the collaboration of the ADA, Henry Schein, Procter & Gamble and DEXIS. The event is the ADA Foundation's signature access to oral health care program for underserved children and since 2003, more than 5.5 million children have been cared for by more than half a million volunteers.
"A lot of these kids have never been to the dentist, and this is an opportunity to provide some good, quality dental care and then to remind the parents that you need to follow up with your children about brushing your teeth," said Laurie Cook, executive director for Communities in Schools. "Without this, they wouldn't get to see a dentist. Everyone here has been so kind and patient. We love this event."
Senior dental hygiene student Jenelle Smeragliuolo has done all of her undergraduate studies at Augusta University and has been in the clinical dental hygiene program since 2018. Last year, she was able to interact with the children and see how they respond to the dental treatment from a conversational standpoint.
"This year being on the clinical side of things, it's been so much fun to interact and develop a skill that we don't normally get in our clinic," Smeragliuolo said. "Most of the time our age ranges from young adults to geriatric patients. Getting to work in the pediatric environment and explain to them the thing we're so passionate about and bring it down to their level, it's just such a cool opportunity that we have."
Several state officials were given a tour during Friday's event by DCG dean, Dr. Carol Lefebvre, and AU legislative liaison, Monty Philpot. Among those in attendance were Nancy Bobbitt, a representative for Sen. Kelly Loeffler, Jennifer Hayes from Sen. David Perdue's office, and Brinsley Thigpen from the office of U.S. Rep. Rick Allen.